Zeiss Distagon 35mm f/1.4 ZM Review
Introduction:
In the last few years I tried or tested over 500 lenses. Only in few occasions though, I experienced instant excitement after seeing first results. I vaguely remember that feeling from my teen ages, when the girl who I was trying to bewitch from a safe distance, finally looked at me back. While subject of excitement changed, it is great to know, that there is still a little flame of passion somewhere deep inside me.
From those 500+ lenses, magic happened just few times… 8,9 or maybe 10 times. Not that other lenses were bad, most of them were just fine, but that is not enough for the feeling I wrote about.
Zeiss is certainly most frequent producer name in my collection (lot of lenses being from Eastern German Carl Zeiss Jena) and two of its legacy lenses are among my top 10 – Biotar 50/1.4 made for Pentaflex camera and Biotar 75/1.5.
There are another 3 modern Zeiss lenses that belongs to my Top 10 list too. Both Otuses – 55/1.4 and especially 85/1.4 and 135/2 APO. They are very expensive (135 is most affordable), large and heavy but I simply don't know better corrected optics than Otuses, while 135 APO is not far behind.
Recently I got the chance to spend 5 weeks with new Zeiss Distagon 35/1.4 ZM.
And?
If you don't like long reviews (and this one is going to be very long), here is my short conclusion – it is by far, best 35mm lens for my shooting style that I ever tried.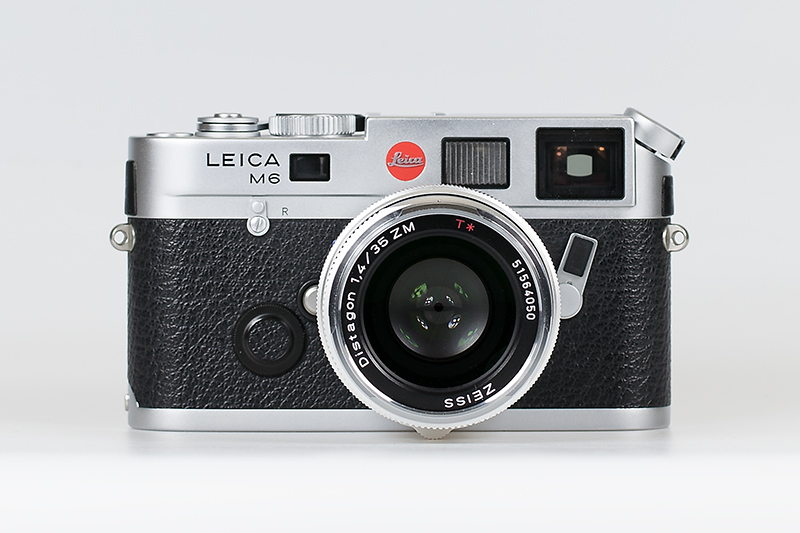 For those who kept reading, let me say few things in advance…
a) When I say "best lens" it is important to take it in the context with the rest of the sentence – "for my shooting style".  Every lens has to give something to gain something else. Size, weight, price, optical corrections, bulb element, short focus throw, long focus throw, AF, manual focus, good flare control, good corners, sharp center, even sharpness, etc. are different ingredients in the final mix. There is no lens that will be best in all departments, and even if it comes one day, lenses like Lansbaby will always have its place among creative photographers. In other word – sharpest pencil is not always best for drawing. Sometimes simple piece of charcoal, will create master piece.
So, Zeiss Distagon 35/1.4 ZM is best 35mm lens for me, because it feature a combination of characteristics that suits my shooting style best.
b) I don't have Leica digital camera (will appreciate if you guys send me one), for which this lens is primarily designed. You will find later in the review few comparison shots taken with Leica M-E, which I got shortly borrowed from my friend Martin Zeljak (thanks Martin) but most of the test images were captured with Sony A7/r cameras.
c) There will be a lot of images in this review, but some of them are posted on my Flickr service site in order to save space and make uploading of the page faster. I hope that it won't bother you much.
Enough talk, let's see what Zeiss have to tell us:
Optical design and specification: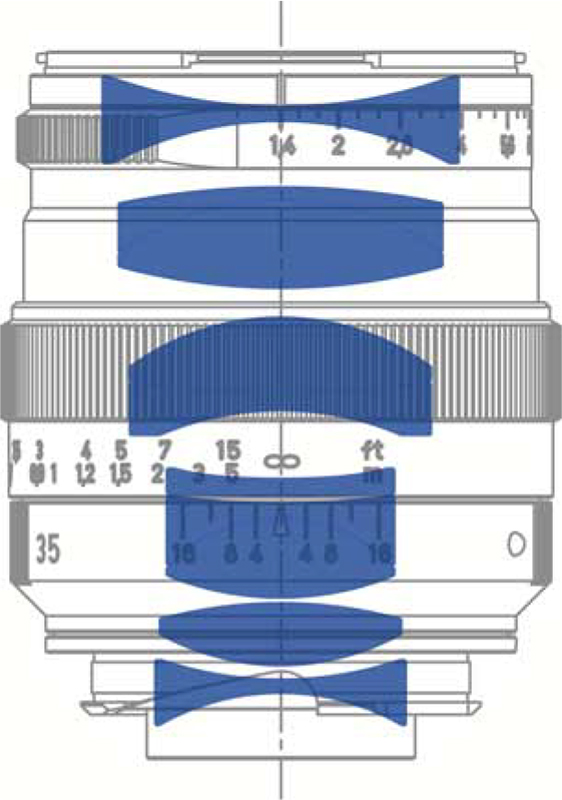 Here is what Zeiss says about 35/1.4 Distagon ZM lens:
Master of variety

If you're a fan of classic rangefinder photography, then you'll love the Distagon® T*® 1,4/35 ZM. Showing no compromises in image quality, this lens also shines with its high-speed and universal angle of view.
In dimly lit rooms or at twilight, this top-of-the-line lens performs brilliantly, even completely wide open at f/1.4. And thanks to its perfectly level field of view, it offers completely even sharpness and contrast all the way into the corners. Add to that the precise manual focus, perfect for bringing out the subtleties of your subjects, and you have a lens that allows you to give each image a uniquely personal touch.
Full technical specification for Zeiss.com: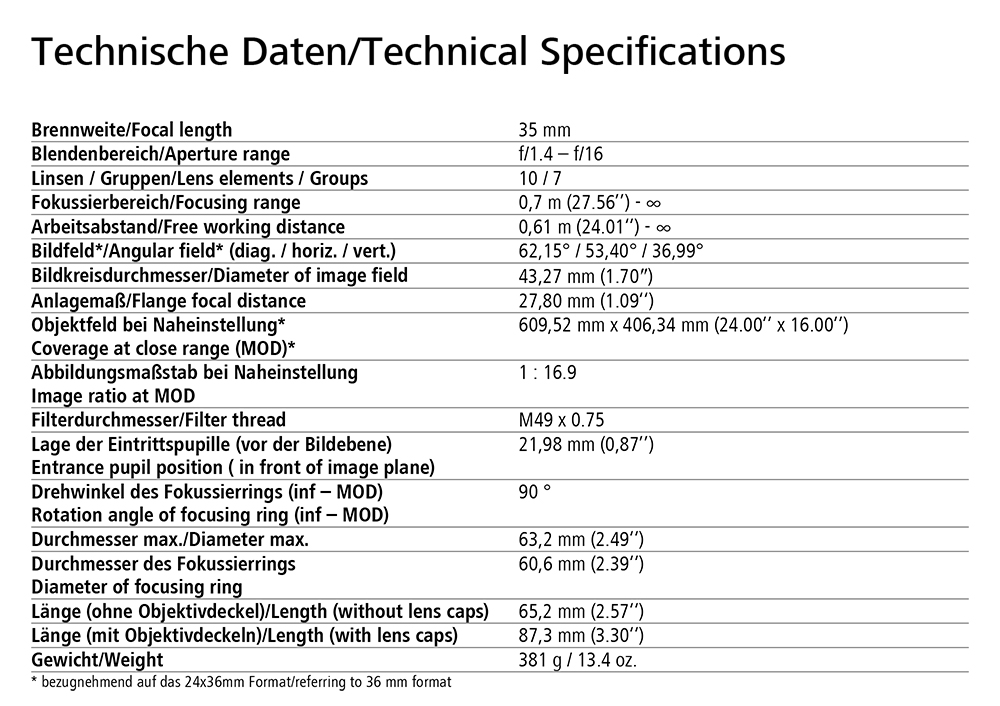 In the box:
Lens comes in slightly bigger paper box than I am used to see with ZM lenses, but not as fancy as Loxia boxes e.g. One would expect that more expensive lens will have more luxury packaging… oh well, it's just paper box…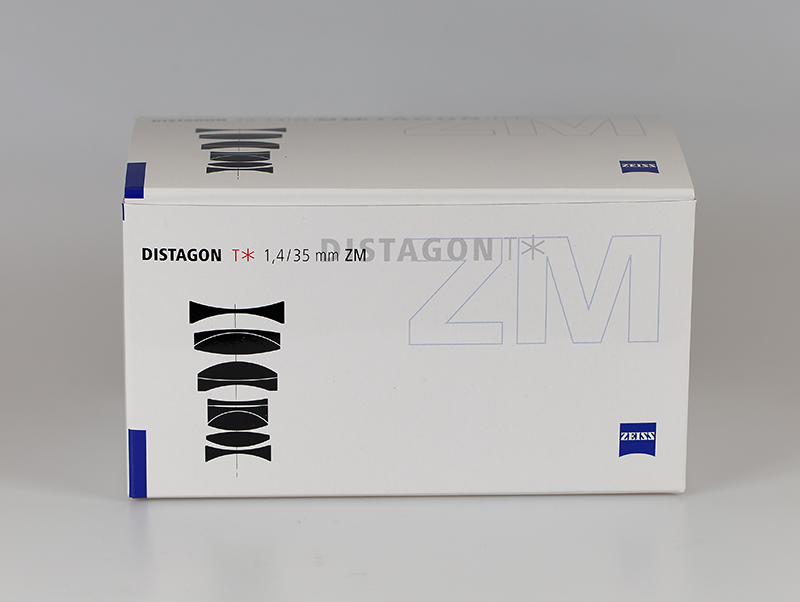 Inside you will find lens, warranty card (3 years in Europe), quality control check card (hand signed) and instruction manual.
Unfortunately, lens hood is not included, which I think its pity, considering the price.
I got for the test silver lens, which looks nice on my Leica M6 camera,
but on A7/r, black version will be better fit.
Build quality is typical for Zeiss ZM lenses. High quality metal, glass and precision in every detail. Lens is very similar in size and weight to CV Nokton 35/1.2 II, made in the same Cosina factory. For better idea about lens size, I shot it together with few other 35mm lenses.

Of course, when compared to Sony FE 35/2.8 ZA or Zeiss Loxia 35/2 Biogon, we have to include also Leica M to Sony E mount adapter.
That would add some 6-7 mm extra in length. On the other hand, adding adapter to Minolta, Canon or Nikon, will add even more length to already much bigger lenses.
Handling:
On its native Leica camera, lens is balanced well, even if it is bit on the heavier side. Rangefinder is coupled well, at least on my M6 from 1 film role test that I've done.
On Sony A7/r, lens is slightly front heavy and it will be tricky to operate it with one hand, but it is fully manual focus lens (thanks God) and thus you'll need both hands in most scenarios anyway. Supporting the lens with your free hand is easy and because focus ring is well dampened, you can operate it with one finger. Full focus throw is 90° and minimum focus distance is 0.7m. Of course, you can use helical Leica M to Sony E mount adapter, to decrease minimum focusing distance (get closer to the subject). This is good idea and advantage of mirrorless cameras, because it can help subject separation is some cases.
Aperture ring has decisive 1/3rd f-stop clicks and it feels very solid and precise. Ten aperture blades help creating rounded highlights even when stopped down a bit.
All in all, Zeiss Distagon 35/1.4 ZM another greatly built lens from Zeiss, that is joy to use.
Please help support this page and upcoming reviews and buy through affiliate links, with no extra cost for you:
Buy on BHPhoto: 35mm f/1.4 Distagon T* ZM Lens for M-Mount (Silver)
Buy on Adorama: 35mm f/1.4 Distagon T* ZM Lens for M-Mount (Silver)
To help this page survive, your donation will be highly appreciated.