Zeiss Distagon 35mm f/1.4 ZM Review
In this part we will take a look at some other lens quality aspects – such as distortion, flare resistance, CA and bokeh.
From the Zeiss distortion chart, it is clear that little Distagon 35/1.4 ZM is almost perfectly corrected lens. Distortion is bellow 1% which is really outstanding. In comparison to other two rivals, you can see how that manifests visually by moving slider left or right.
Zeiss Distagon 35/1.4 ZM (left) vs Zeiss Distagon 35/1.4 ZF.2
The difference is very significant and little ZM beats its bigger brother by large margin in this respect.
In comparison to Sigma 35/1.4 Art (right) the difference is not so big…
… but it is still visible. I don't know many 35mm lenses (excluding T/S or PC) with such great distortion control. Kudos to Zeiss engineers.
Zeiss is well known for its anti reflective coatings (you know that famous T* right?) and that is important part of their public lens presentations. While to eliminate appearance of flare circles and blobs is very difficult or even impossible, the quality of the coatings can be rather seen in lens ability to keep contrast in back lit situations. In that respect Zeiss Distagon 35/1.4 ZM is doing very well. In the following captures I used f/1.4 and f/2, moving slightly around to change the angle of direct sunlight.
To understand how good performance this is, take a look at similar images bellow, taken with sigma 35/1.4 Art DG HSM, one of the most modern and respected 35mm lenses today.
Chromatic aberration is also well under control as can be seen from MTF charts posted above, In a real life, the only CA that I experienced was related to purple fringing in extreme situations.
Here is example of PF that you should expect in really high contrast areas.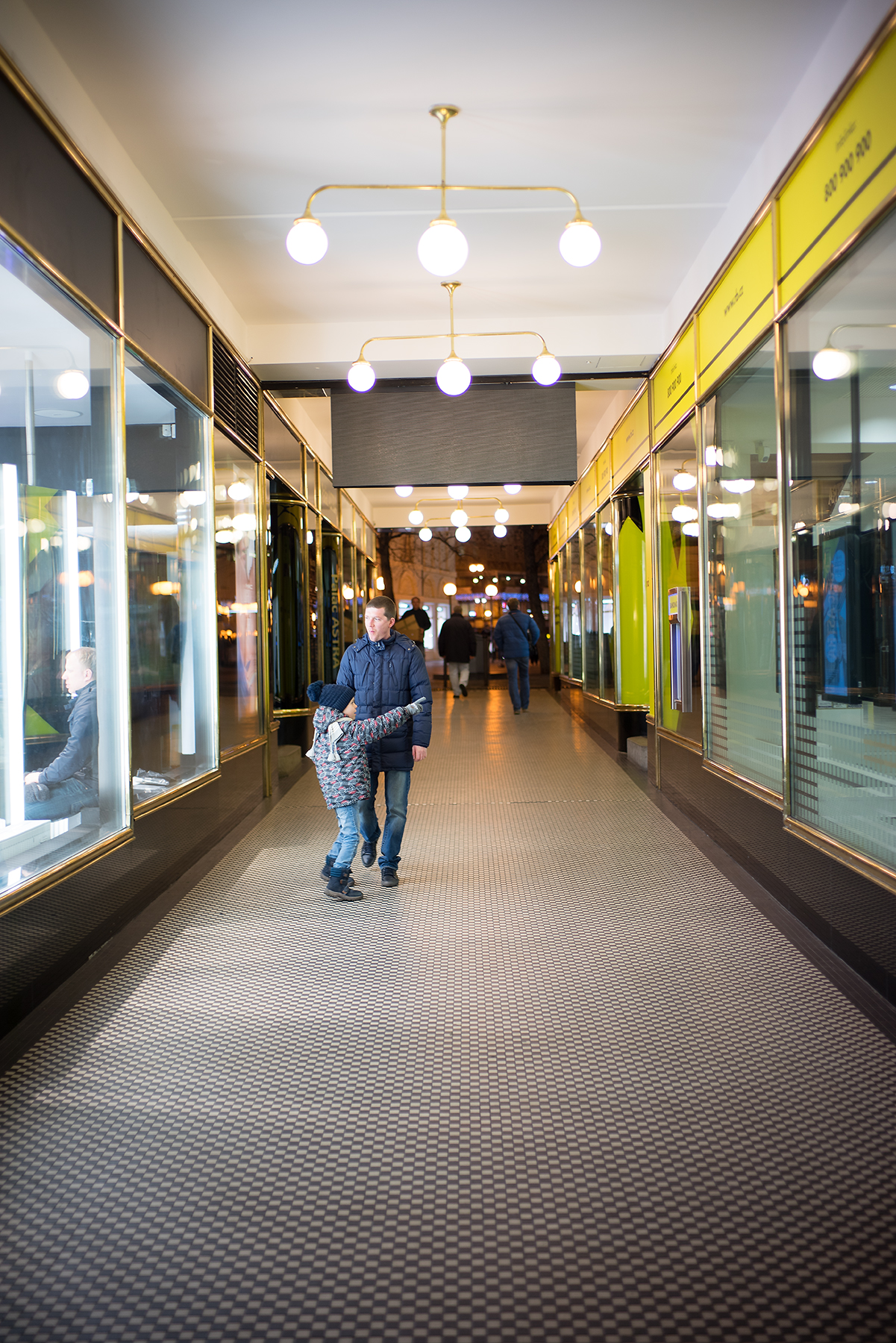 Related 100% crop will show you most problematic area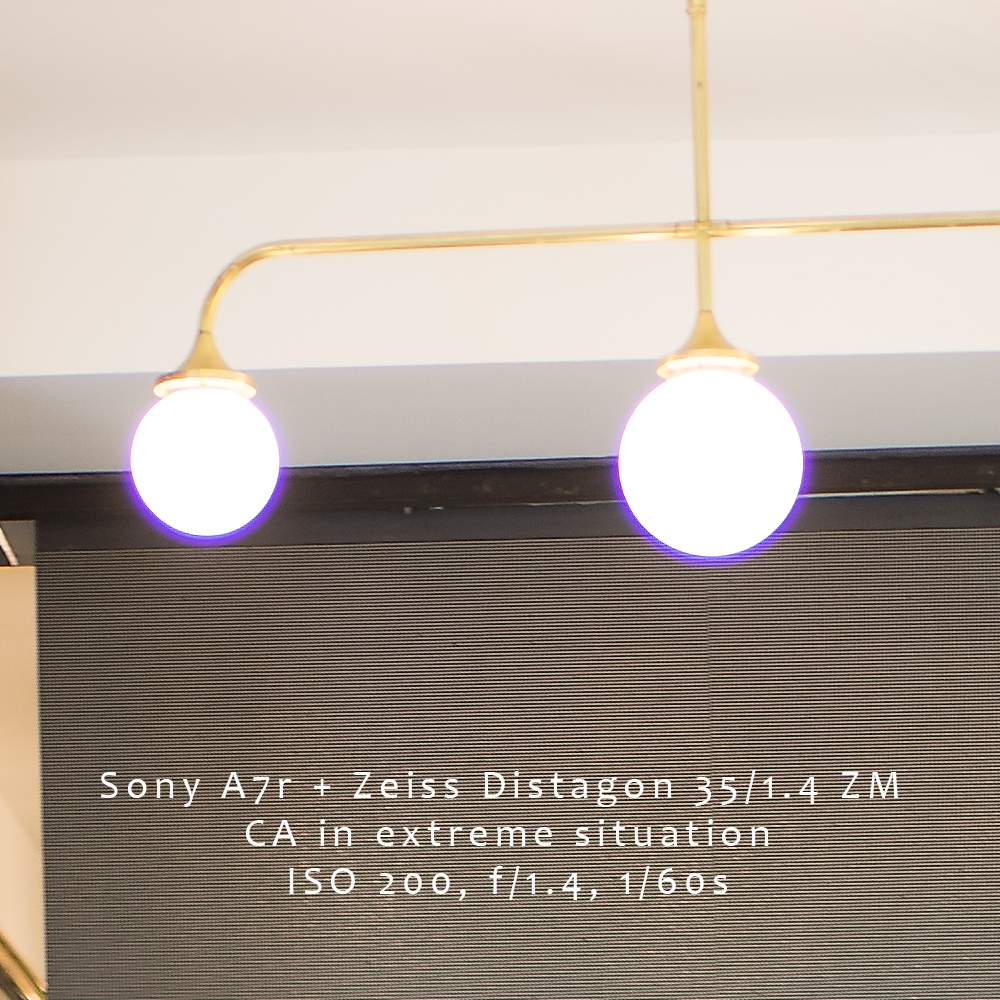 but main subject, even if illuminated with strong front light is free of PF (not really sharp because of long exposure though)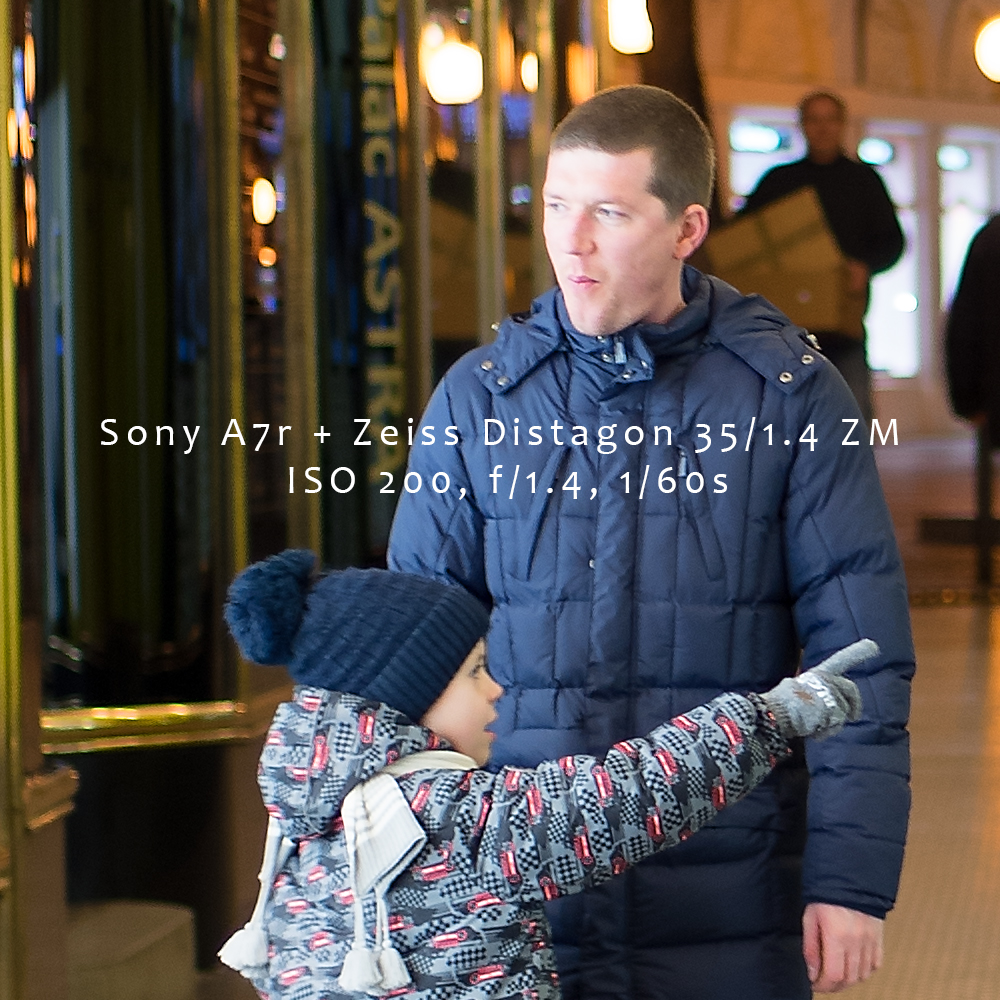 To see PF, you will need to shot tree branches against overexposed sky or similar high contrast situations. But even if your subject will stand in front of strong back light, you might not notice the phenomenon.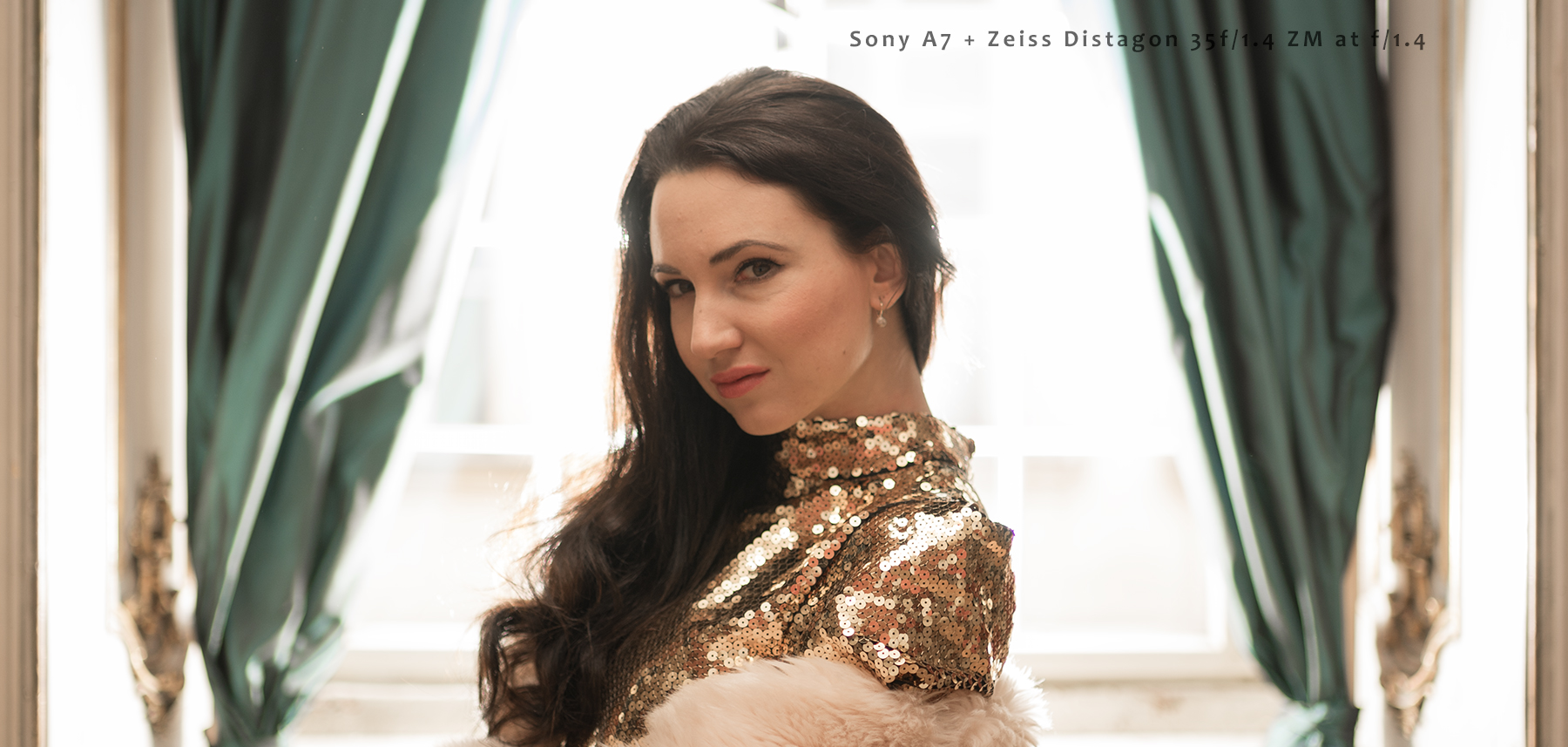 We are approaching now Bokeh part. I already committed to be a bokeh freak. There are photographers who like to shot their subject with large DOF and they are shooting portraits at f/4 and smaller. I admit, that when I shot in studio commercially, I am forced to do the same – because clients wants to see expensive model sharp from nose to crown of the head. When I shot for myself however, I like to shot wide open, especially with normal FL lenses such as 35mm.
Discussing quality of bokeh is however irrelevant IMHO despite so many scientist would like to quantify it. Heck, I don't even understand why sharper lens should be overall better than soft one, or why flaring has to be image killer. In my world, lens is a painting brush, and I have to pick right one for the task. Not all paintings should be done with technical pen…
So, while there are many sites with great explanation of optical properties influencing bokeh, I would try to keep it simple. I like the bokeh of Distagon 35/1.4 ZM quite a lot and while I find bokeh of my CV Nokton 35/1.2 II to be more appealing, the overall combination of sharpness in the mid frame, high micro contrast and still rather smooth highlight rendering, puts Zeiss Distagon 35/1.4 ZM just above it.
Don't get me wrong, CV Nokton 35/1.2 II is still one of my most signature lenses in this FL, and for some application I would still give it a priority pick, but ZM will deliver more impaction in most situations, or if you like – more zeiss 3D pop 🙂
Leaving Pop and Corn aside, let's take a look at few comparisons.
Zeiss Distagon ZM 35/1.4 ZM (left) vs Minolta AF 35/1.4
You might notice here that Minolta has somewhat smoother bokeh. This is mainly due to the limited MFD of Zeiss Distagon ZM 35/1.4. (0.7m) Using this lens on Sony E mount (and Fuji, MFT etc.) actually have one benefit over its native Leica mount. There are special helicoid adapters, working as adjustable macro tubes which can be used to decrease MFD and increase magnification when needed. With such adapter, you should be able to come closer to your subject and thus isolate it more from the background.
Looking at comparison above also show (I hope) what I meant by more POP effect with Zeiss. Background is maybe not as smooth as Minolta (due to the difference in distance toward main subject) but overal subject isolation works better with Zeiss IMO. Image has more strength.
Here are few more comparisons – against Sigma Art (on the right)
and vs Voigtlander Nokton (on the right)
Sigma profits from shorter distance to the main subject but I find ZM to have a bit more contrast and it still works better for me, while against CV, difference in amount of blur is significant but loss of sharpness in mid area and contrast overall, is visible as well.
Here are few images with 100% crops to illustrate better what you gain in sharpness and micro-contrast while loosing in OOF volume.
Distagon ZM at f/1.4 vs Voigtlander at f/1.2
Respective 100% crops of focus area and OOF background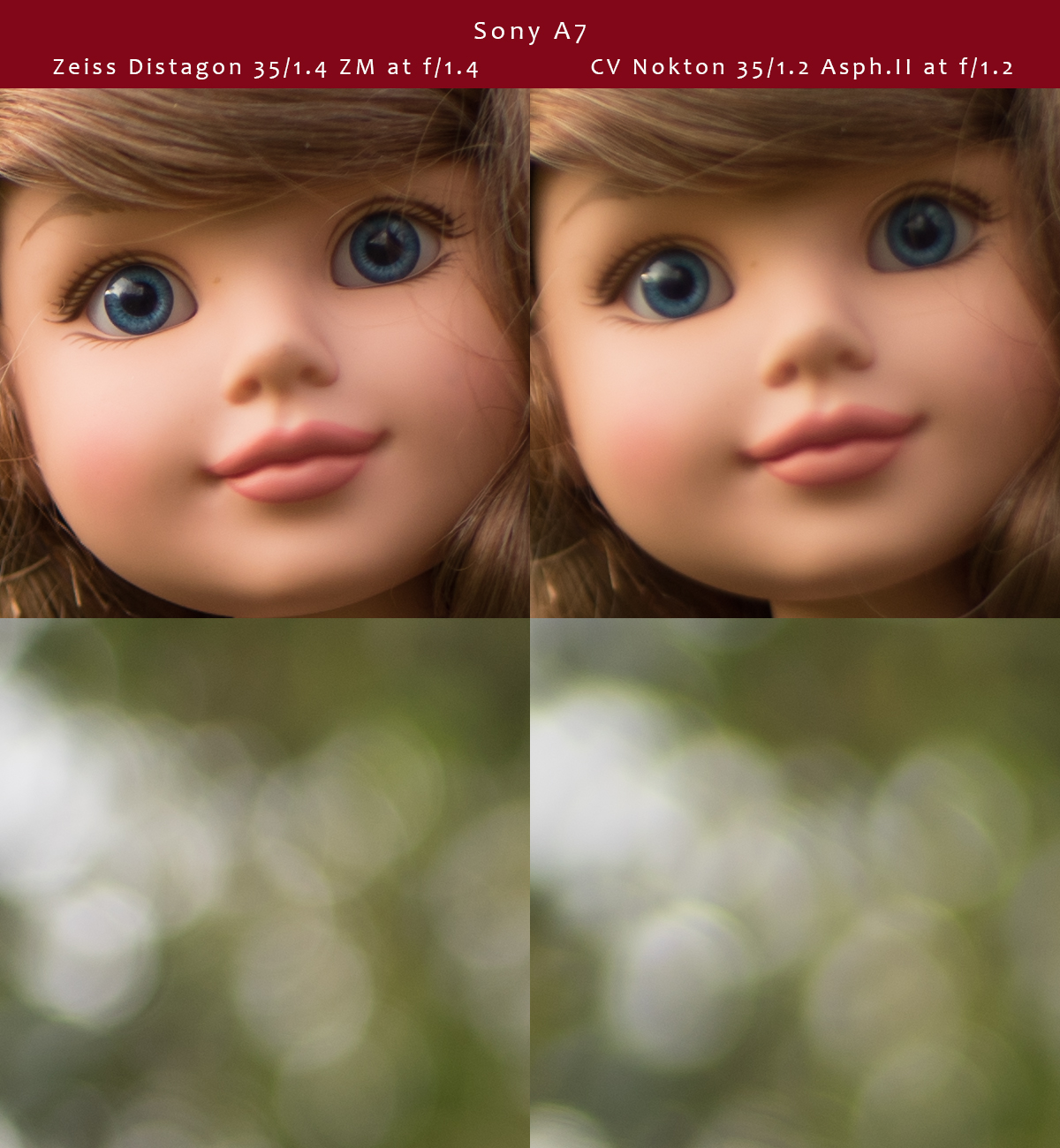 and same but with Voigtlander at f/1.4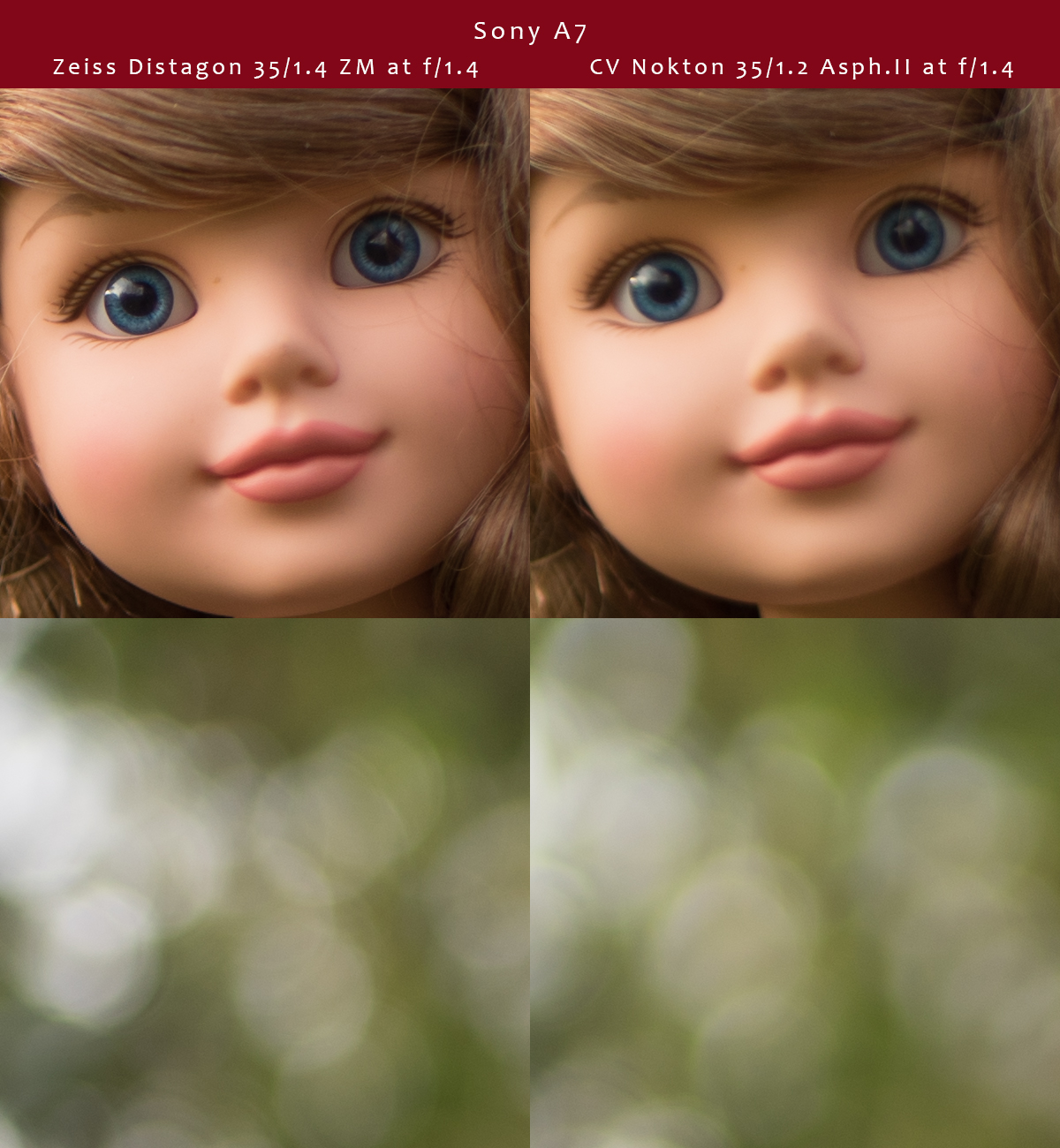 Now let's take a look at Distagon ZM vs Loxia 35/2 (on the right), both at f/2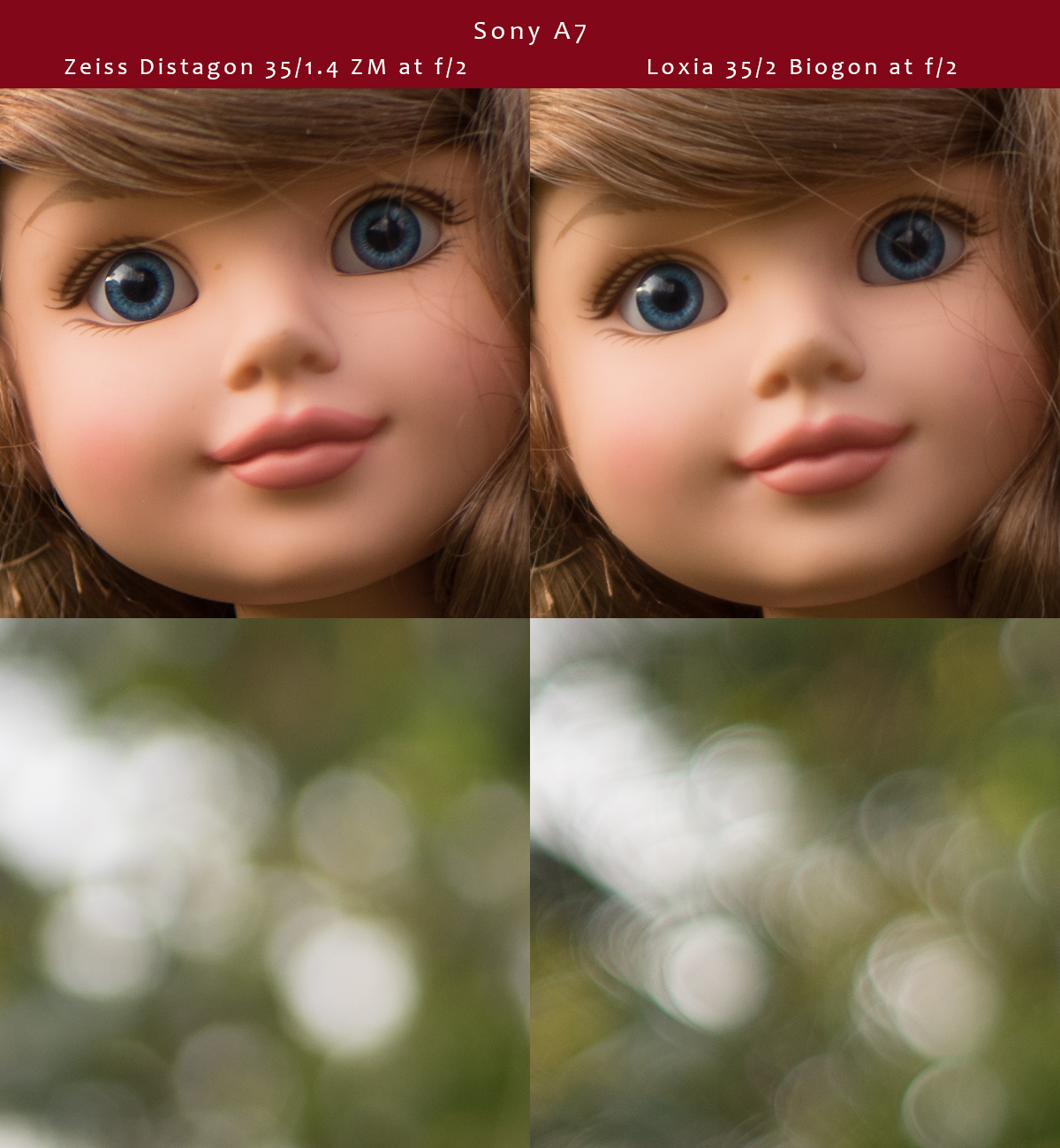 and finally Zeiss Distagn 35/1.4 ZM vs Sony FE 35/2.8 ZA (on the right), both at f/2.8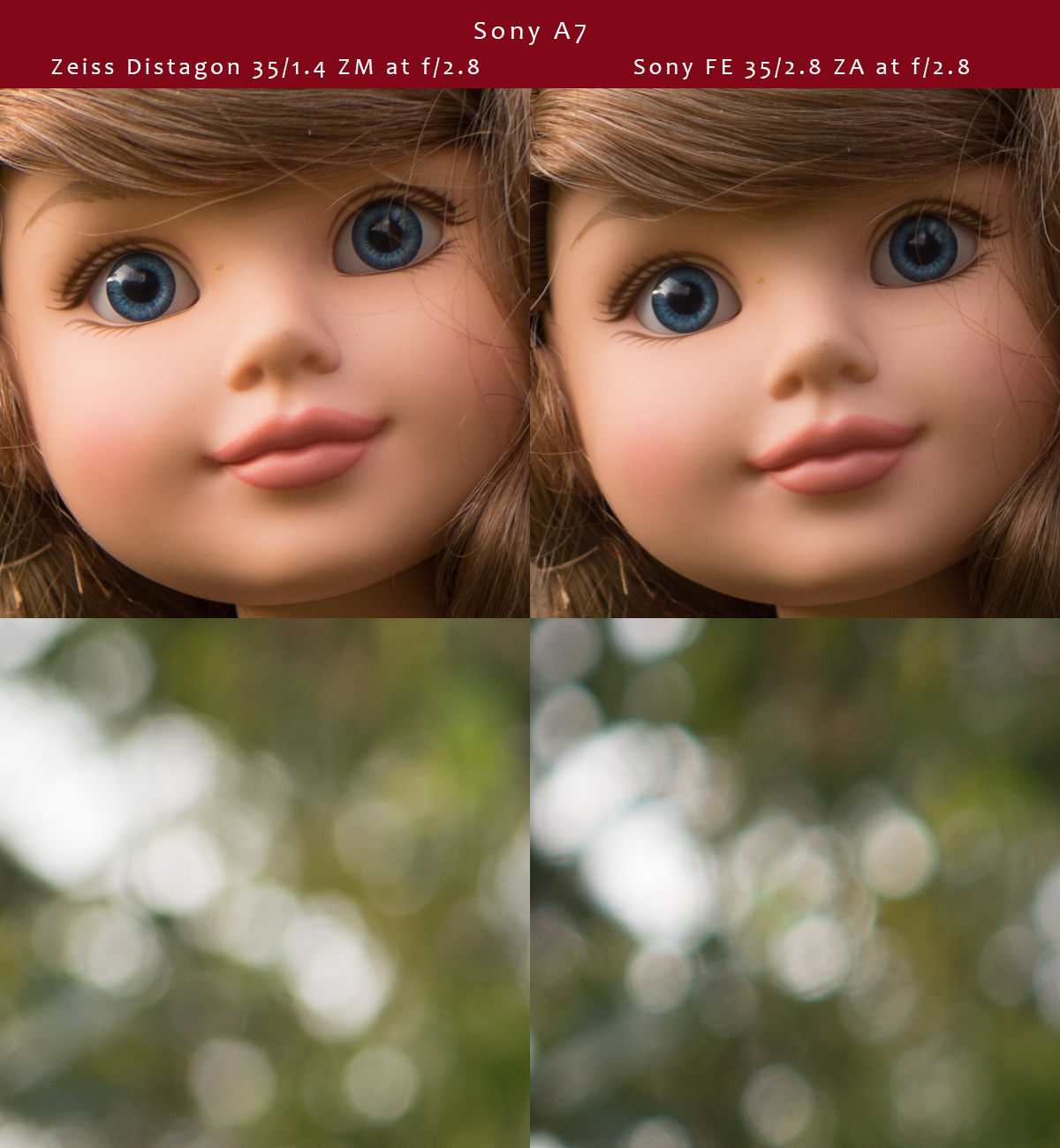 As I wrote at the beginning of the Bokeh evaluation part, I don't want to enter debates which bokeh is better. All I'd like to say is that combination of OOF rendering and outstanding sharpness and micro-contrast in the mid frame of Zeiss Distagon 35/1.4 ZM gives most pleasing results in regard to subject isolation and image look/style for my eyes.
How this will manifest in a real people portraiture, I will write in the next chapter.
Before we move further however, let me  show you few more bokeh related images with already mentioned helicon adapter for Leica M lenses on Sony E mount bodies.
(MFD distance decreased to bellow 0.5m) Both at f/1.4
Please help support this page and upcoming reviews and buy through affiliate links, with no extra cost for you:
Buy on BHPhoto: 35mm f/1.4 Distagon T* ZM Lens for M-Mount (Silver)
Buy on Adorama: 35mm f/1.4 Distagon T* ZM Lens for M-Mount (Silver)
To help this page survive, your donation will be highly appreciated.