Legacy lenses restoration – CLA tutorials by Tomas Glavina
Verybiglobo is proud to welcome Tomas Glavina on board. Tomas agreed to work with us in creating series of CLA tutorials for old legacy lenses. Step by step, he will guide you how to open, clean, lubricate and re-assemble lenses as well as how to polish silver aluminum housing, in order to restore full shine of the old beauties.
In this article, we would like to introduce Tomas and ask for your help and support.
Meet Tomas Glavina
Tomas is from Slovenia, beautiful country between Julian Alps and Adriatic sea. Photography is being one of his hobbies since childhood. His first camera was Canon AE-1 Program which belonged to his father. He was also an early adopter of digital cameras, buying a Konica Q-Mini in 97, with a whooping 0.35 MP!
Tomas started to work on lens restoration in 2010, because as many of us, he felt in love with old legacy lenses, that were usually much cheaper and affordable than their modern counterparts. Finding out hard way, that many sellers where very "creative" in describing the lenses, (often »the lens focuses« means that with some brute force you can actually make the focusing ring to turn), he decided to try to fix them on his own.
Here is what he says about his work:
Being a Nikon guy, the first lenses I started to work on, where older mf Nikkors, which I still sees as the lenses with better construction and not too complicated to work on. I posted few tutorials on dedicated forums (Dpreview, MF lenses and others.), and Viktor from Verybiglobo contacted me with the cooperation proposal. I accepted it, since I'd like to share my knowledge and experience with the community. After all I learned a lot online as I went by.

My goal is to restore the lens to its fully working condition primarily, doing just as much as needed, but if there is an option to bring them a nice – restored look, I opt for it too. I believe that shooting with a nice, smoothly working lens, gives the photographer more joyful feeling and inspires him to make more beautiful images.

I try to keep work on the lens to a minimum, striving to prevent any damage, since it might be terminal for those old instruments. Some may know a program »Wheeler dealers«, you might remember the first season and the way they restored cars (not so much the later episodes). That show is the best way to explain my view on why and how one should work on his lenses. There is a pride in owning a lens, that you restored personally.

Over time, I got the idea to use the still wool for polishing aluminum lenses, from another of my hobbies – wooden ship modeling. Steel wool is there sometimes used instead of the sanding paper. I found later on the web that I wasn't first to use it, but the information were still very scarce. Therefore I bought locally a »silver« Helios 44-2 and tried this method on it before moving to more expensive lenses. The result was better than expectation and so here I am to share with you my experience, on verybiglobo!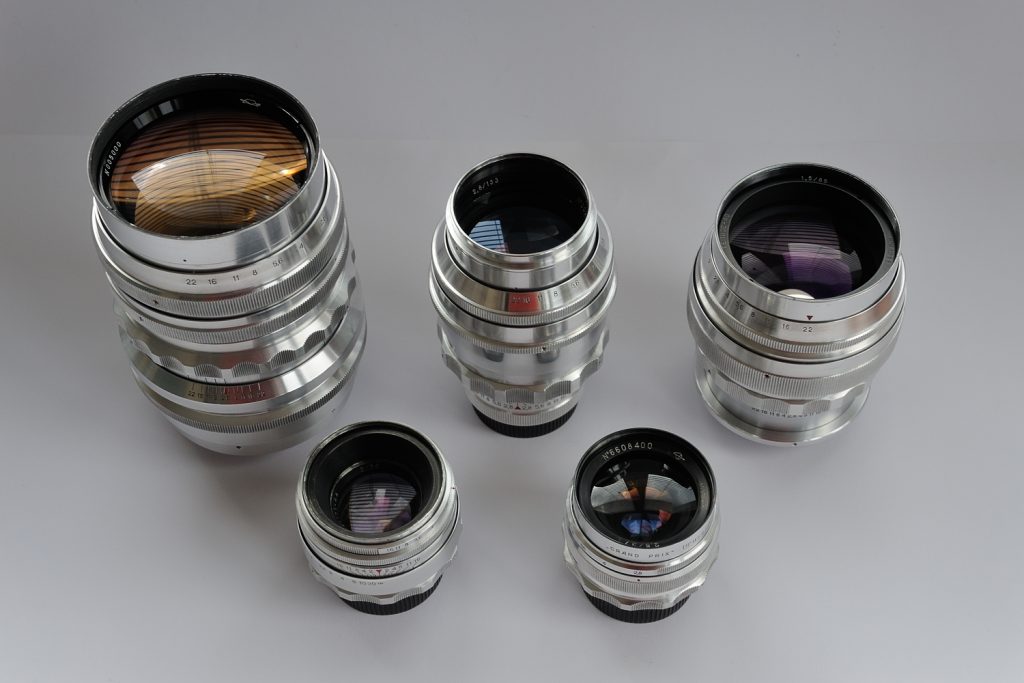 I asked Tomas to CLA few of my old silver lenses. When he sent them back, I was over excited about the result. Not only they were looking like new, but they operated like new, or even maybe smoother than new, considering they were originally made in USSR many years ago.
Tomas is a great person, super enthusiastic and skilled in what he does. His sense for detail and precision is highly admirable. I hope that you will enjoy his work as much as I do.
His first tutorial will come very soon and it is our joint effort, to share his experience with all legacy lens lovers. In that tutorial, Tomas will lead you with patience, through the whole process of restoration of the popular Russian lens – Helios 44-2, using words, images and video.
Tomas is not native English speaker, but I am sure that you will understand him well and that you will be able to appreciate his courage and effort, especially when he speaks, in the video parts.
If you'll find his tutorial useful and you'd like to see more similar articles about other lenses in the future, bellows is the list of the lens candidates for your consideration. Each model has its tutorial price which is covering lens acquisition and potential loss after resale, server and IT support costs, shipping and material costs and partially Tomas and our work, consisting not only of the lens restoring, but also of the creation of the tutorial, with description, images and videos included.
Your donation and your vote will be added to the table bellow and as soon as the goal is reached, we will start to work on the particular lens CLA tutorial.
Here are three proposed lenses for the nearest future, pick one that you are most interested in.
| | | | | |
| --- | --- | --- | --- | --- |
| Position | Lens | Goal (USD) | Recent Status | Note |
| OK | Biotar 58/2 after war | 200 | 200 | Aluminum version |
| OK | Helios 40 Silver | 350 | 350 | Aluminum |
| 1. | Biotar 75/1.5 | 400 | 400 | Aluminum slim after II WW version. |
| 2. | Primotar 80/3.5 | 250 | 0 | Aluminum for P6 |
| 3.. | Primoplan 58/1.9 | 350 | 0 | Aluminum post war |
You can add your own proposals that are not in this table, using forum section, if you click here –
Please don't use comments bellows this article to add your favorite lens proposal. Comments like that will be deleted.
Thanks to the generous support of our friend Tea, we are now able to finance first 2 lenses from the list! It will take some time, since Tomas is busy over summer period, but tutorials for the Biotar 58/2 and Helios 40 will come. We added two new lenses on the list for your consideration.
To vote for your favorite lens from the list above, send as please a small donation and write a side note with the name of the lens (from the list above), which you'd like to see restored, in the next tutorial – please use this PayPal link
We are very open for all your comments and reasonable suggestions.