Sony Alpha A7 Family – Which One To Choose? A7 (ILCE-7) vs A7M II (ILCE-7M II) vs A7r (ILCE-7R) vs A7s (ILCE-7s).
Sensor Reflection/Flaring
When we tested Sony A7 we noticed excessive flaring in some situations, especially when light sources such as night lamps were near edges of the frame. First we suspected lenses, but later we found that most of that flaring is caused by reflections from sensor, respectively – layers on top of the sensor.
This problem was one of our key critics toward Sony A7 camera and we are glad that Sony reacted by improving coatings in the new model – Sony A7 MII.
Take a look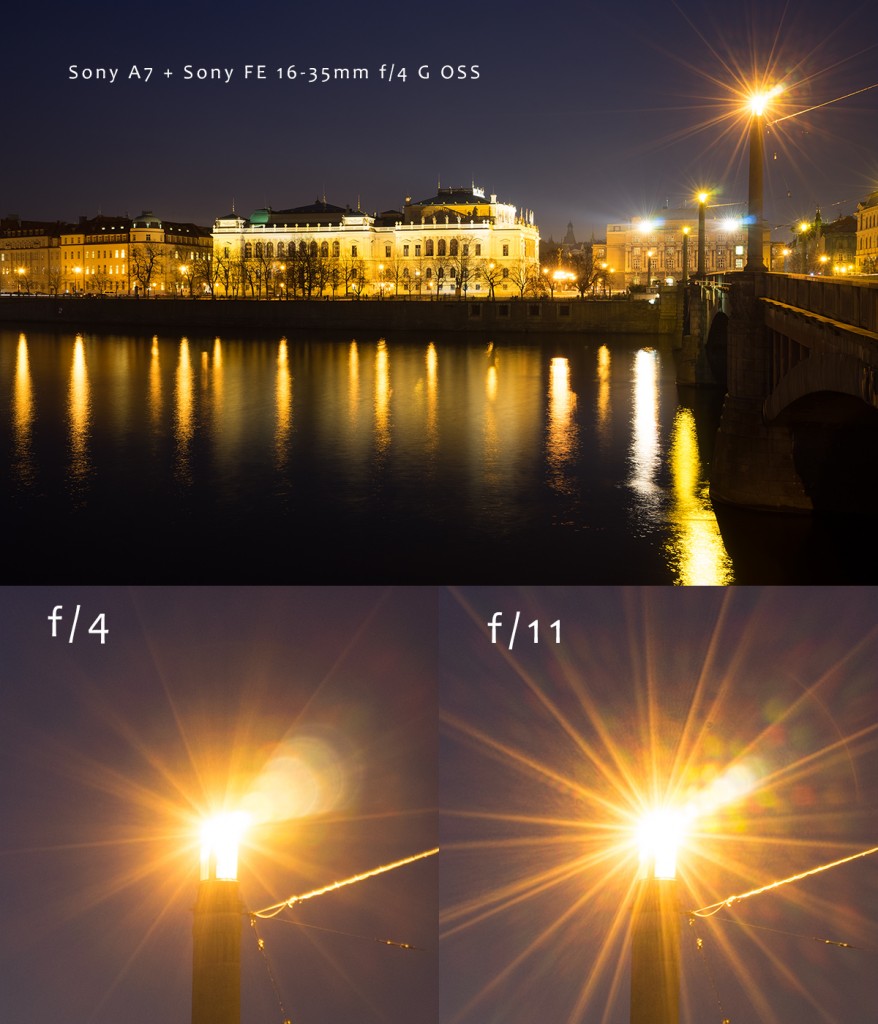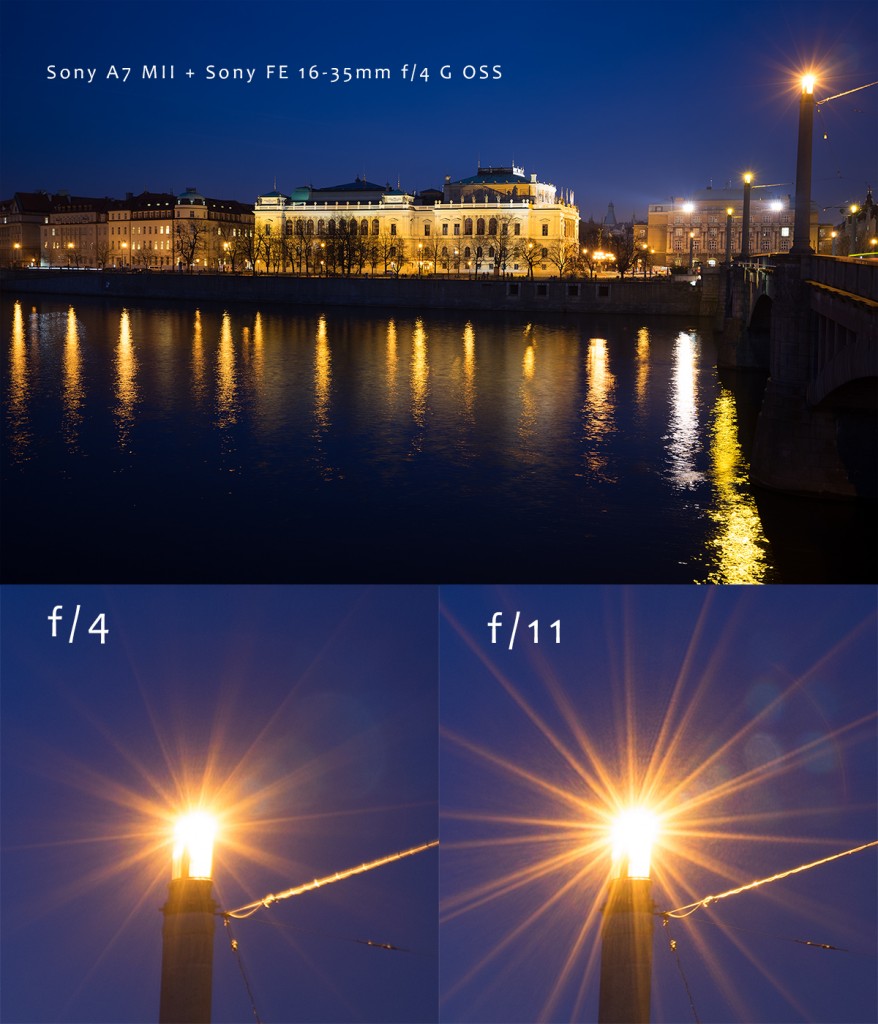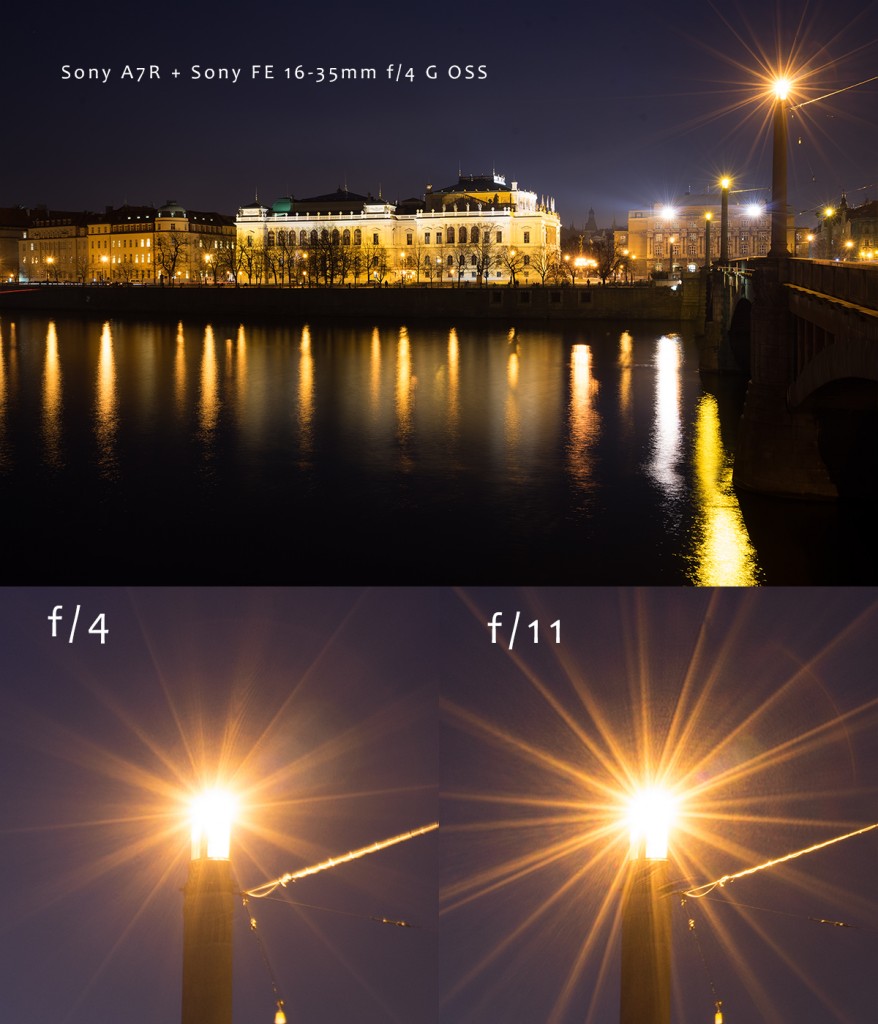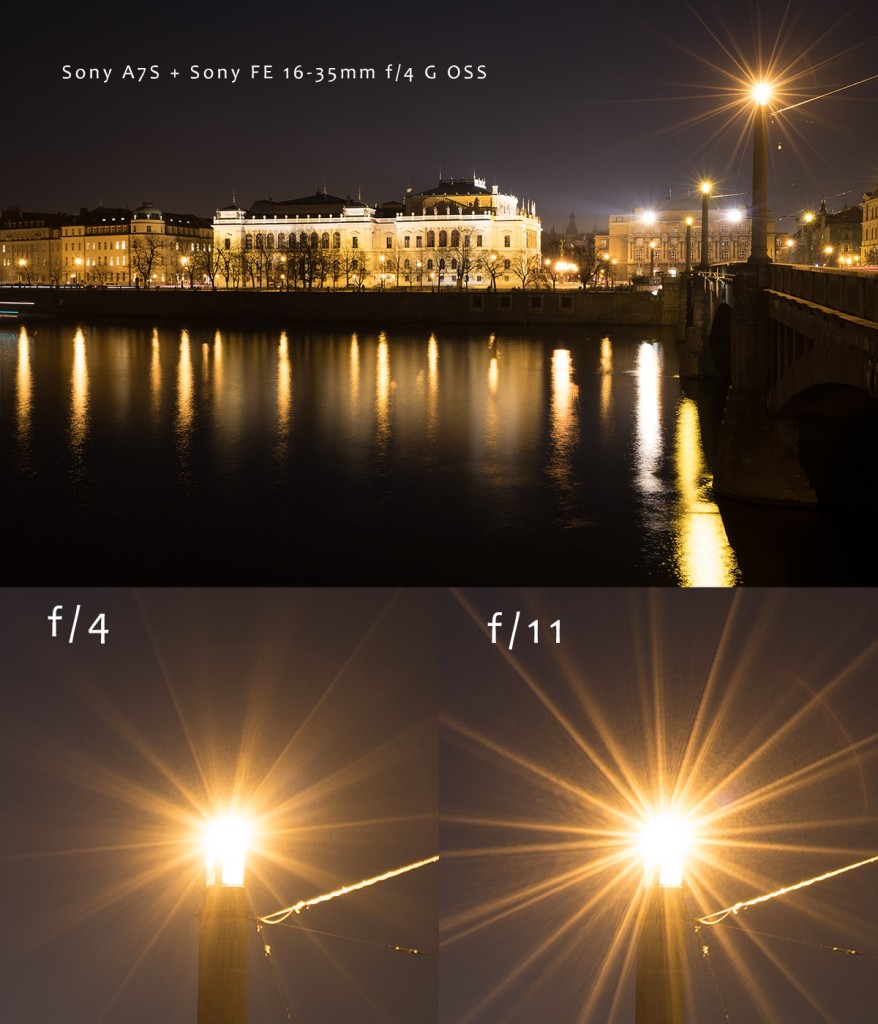 As you can see, flaring is not completely removed, and Sony A7 MII still lags behind A7R and A7S in that respect, but it is much better than original A7 and I think that most photographers won't have significant problems with newer camera. Sony A7S sensor is almost reflection free.
OSS vs IBIS vs IBIS + OSS
Mysterious coded name of this chapter has nothing to do with conspiracy theories. This is just another way how to name different image stabilization technologies.
As we already know, Sony A7M II is the first FF mirrorless camera to feature in body image stabilization by moving sensor to compensate for hands shake. Sony however already have several lenses with optical stabilization (OSS) built-in. We were curious to see how much improvement this new technology brings in comparison to usage of the stabilized lens on non stabilized body.
In theory, we should benefit of 5 axis stabilization with Sony A7M II and native Sony lenses and 3 axis stabilization with other (adapted) lenses.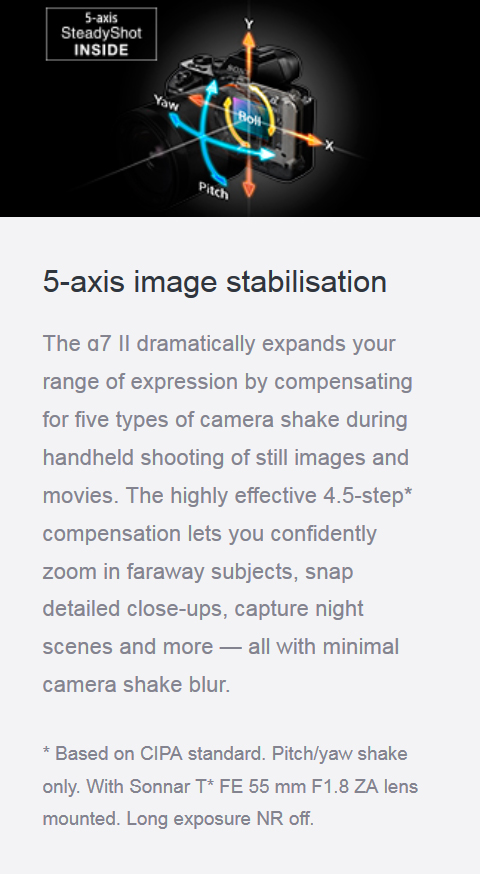 Best way to see if there is difference between lens based stabilization and lens + sensor based stabilization, would be to use them together and then to switch the lens stabilization off. That however is not possible with Sony A7M II. It is possible either to use both stabilization or to switch them both off.
We used thus Sony A7MII and Sony A7 instead, both with Sony FE 70-200 f/4 G OSS lens. We made 10 shots at different shutter speeds, all at 200mm and f/8 at the same distance and same focus target.
We analyzed sharpness of those shots related to the same shot taken from sturdy tripod, which represented 100% value. However, we weren't able to see any differences in performance between those two cameras when Super steady shot was selected to ON. Maybe we would need to make many more test shots, or to make different testing set-up (macro e.g.) in order to recognize additional help of sensor stabilization, but so far we can say that (at least with Sony FE 70-200 f/4 G OSS at 200mm and 5m distance) we couldn't notice measurable difference between two stabilization systems.
(There are many reasons why such test might not reflect your own experience. We all have different tremble in our hands and shooting in continuation for hundreds of shots, will result in increased shaking due to fatigues. Weather condition, technique even surface or size of the target, all that can affect resulting data.)
Interesting however was to compare results without and with stabilization engaged.
In the following two charts you can see those results.
We tested Super Steady Shot in practice much more of course and in our experience, stabilization gives between 3-4 EV in regard to shutter speed. On the other hand, we were able to achieve highest measured sharpness without stabilization in a few shots.
We also tested Sony A7M II with Super Steady Shot off and on (on tripod), to see if there is advantage of switching stabilization off as Sony recommends.
We made several shots at different shutter speeds (over 300 shots) of similar type as bellow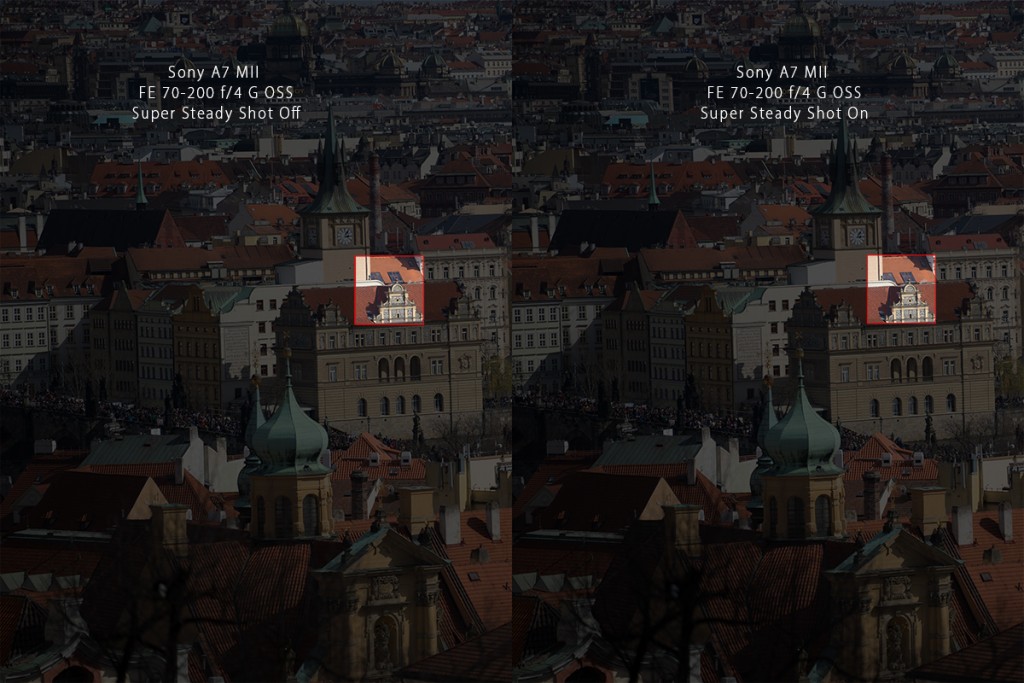 Following related crops are at 200% magnification in order to show better otherwise very small difference.
Under very close inspection, we noticed that images with stabilization from tripod were slightly blurred in comparison to those captured without stabilization. This was true for almost all compared images at wide range of shutter speeds.
In a conclusion, we would suggest stabilization to be switched off when camera is on a tripod, but if you forget to do so, it most probably won't ruin your photo.
In the next chapter we will take a look at AF comparison among those 4 cameras. It will take a little while until we finish our data evaluation though. stay tuned.
(If you have any questions related to those 4 cameras, please use our forum to post them. Forum engine is better suited for longer discussions and it gives possibility to embed images if needed. It can also keep more replies than comments section. You can find related forum link here – http://www.verybiglobo.com/forums/topic/sony-alpha-a7-family-which-one-to-choose/)
To help this page survive, your donation will be highly appreciated.
Please consider to help VERYBIGLOBO to bring more reviews, by using these affiliate links to buy anything from your favorite seller. It won't cost you single penny, but we should receive small contribution from the seller. Thank you in advance.