Photokina 2014 – HandeVision IBELUX 40mm f/0.85, hands-on
At the Kipon stand (mostly known as the lens adapter producer), I was attracted by the lens, that I heard about and saw some images, but never get a real idea about its performance or attractiveness.
Here is what Hande-Vision says about the lens on their pages – "The worldwide highest speed lens for system cameras." At f/0.85 it might well be…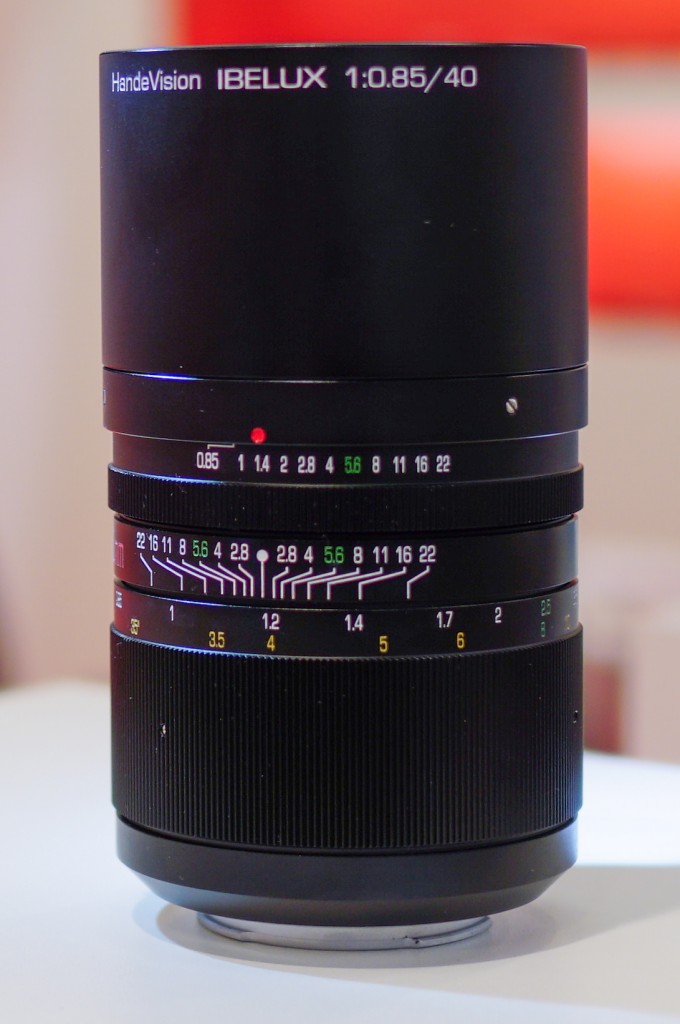 Anyway, lens was displayed mounted under glass cube on several ILC bodies such as A6000, Canon M and I think some Fuji too. I didn't expect to be allowed to try it, but friendly lady on the stand lifted glass cube and pass me the lens.
On the wall, there is this big poster, saying few more words about the lens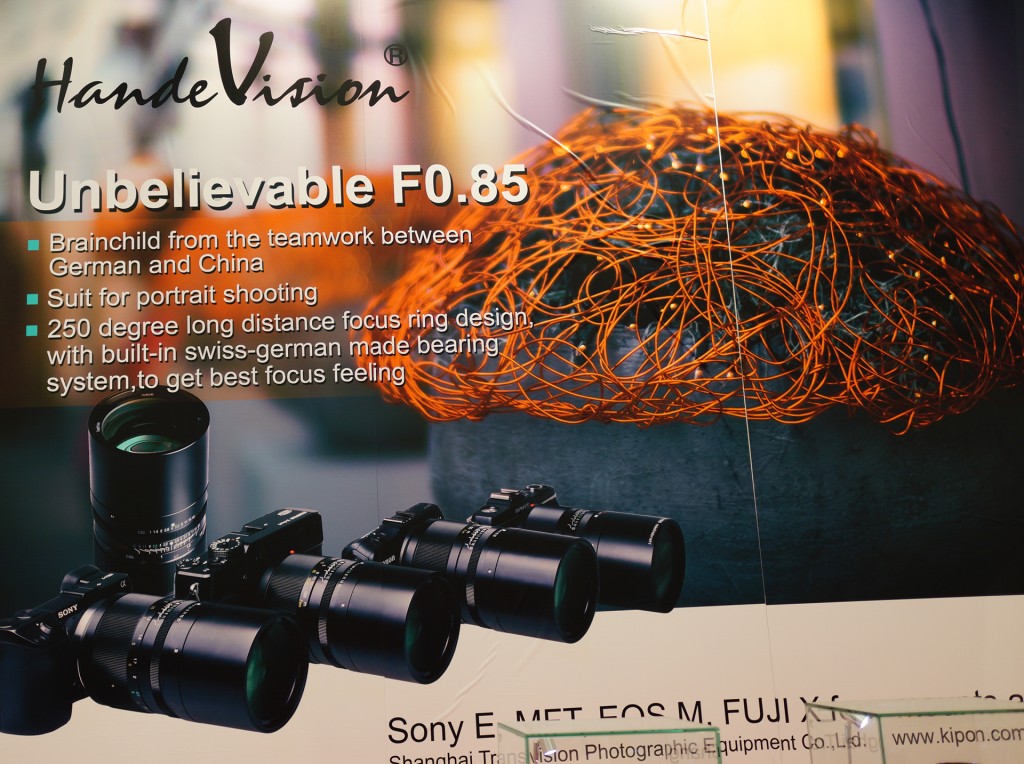 You can see how big lens is on Sony NEX 6, to get the idea. On the Handevision web, we can read about background of this lens:
"HandeVision IBELUX 40/0.85 is the result of the long-term cooperation between the German lens manufacturer IB/E Optics GmbH and the branch specialist Shanghai Transvision Photographic Equipment Co. Ltd, also known by its trademark Kipon as a manufacturer of high-quality adapters.
Clever German engineering also becomes apparent by the quality of workmanship: The expensive optical design consisting of ten multi-coated lenses ensures optimal imaging results by preventing reflections and increasing the contrast.
The lens thereby convinces with its elegant retro-look design.
In the development of the lens great importance was applied to a low focal depth and a pretty bokeh.

This makes the lens most suitable for focusing on individual motifs. Ten diaphragm blades, which have especially been calculated and manufactured for the lens, are the basis for the unique bokeh."
So far so good. I took the lens in order to mount it on my A6000.
First impression? What the hell… it's so heavy! Guess what, 40mm/0.85 lens is 128mm long (with lens hood collapsed) and weight 1150 gr!. Compare that with a Pentax 40/2.8 DA, and the price of lens speed, becomes apparent immediately 🙁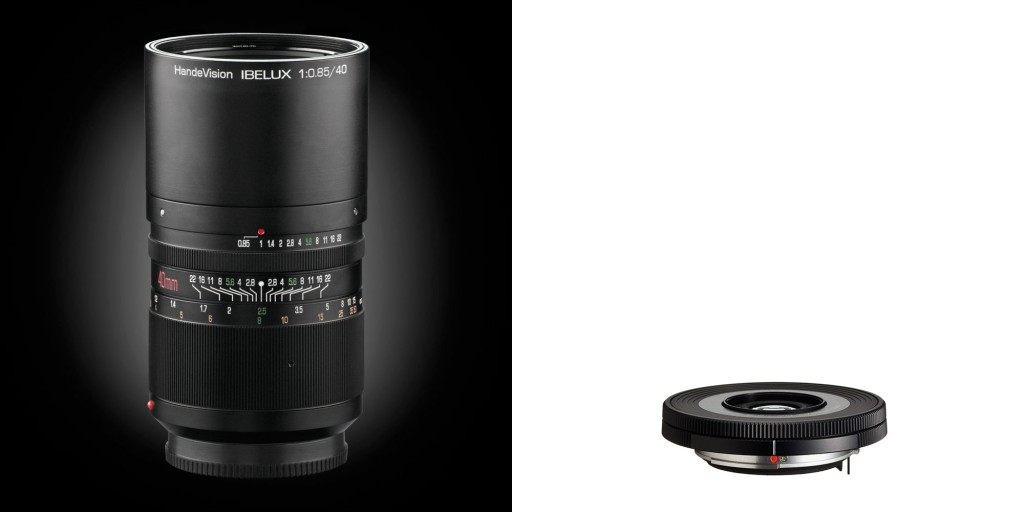 I was so shocked with the lens weight, that I forgot to switch my camera to full res RAW and made few shots in small jpeg modes. Damn. I am not sure that I will ever had a chance again to play with this exotic glass.. You can find some nice images with this lens on the Handevision web – http://www.handevision.de/impressions/, much nicer of course than I was able to capture, especially in that crappy small jpeg mode, where bending becomes quite apparent. But anyway, here are few shots:

Lens actually is not bad corrected for its speed (all images are wide open), but it shows rather pronounced astigmatism and rather low contrast. That is not always bad thing (low contrast), but in this case, I am not so sure.
I'd love to properly test this lens, and being a speed freak and always looking for lenses with specific character, I don't want to blame it after this short experience. Every designer and investor/producer, who is brave enough to come with something like this, deserves my highest respect, but I am however worried, that at suggested price of 1799 EUR, not many will buy it. It's a huge (for FL), enormously heavy (for FL) and too expensive piece of optics. Once again, the lens does have its character, just not so unique to justify its size,weight and price IMHO.
And while I am sure producer targeted it to the niche market, it seems to fall even there, in the deepest corner.
There were also two lens mock-ups presented – 12/2.8, but I am not sure if they are for APS-C or FF. It wasn't possible to try them.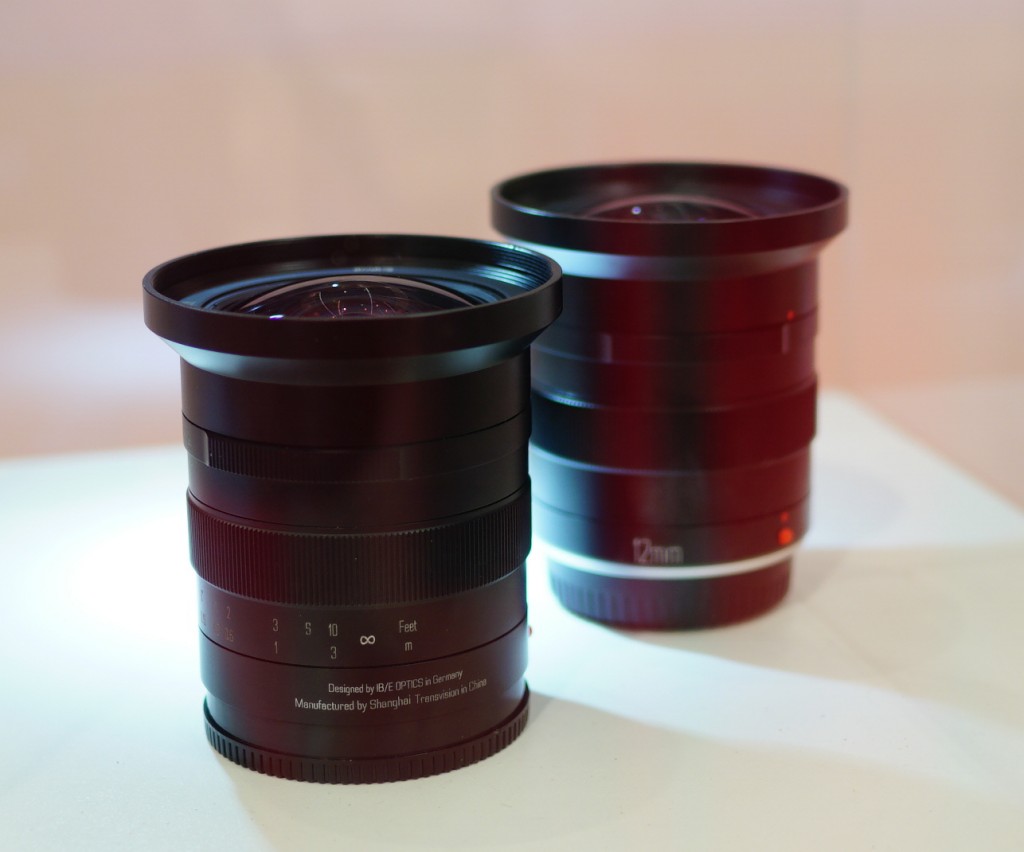 Handevison/Kipon also says on the web that – "Further lenses of this high-quality product line for mirror-less full format cameras and DSLRs are currently in the process of development".
Let's hope, they will add a bit more of lucidity in that process.
Please help support this page and upcomming reviews and buy through affiliate links, with no extra cost for you:
Buy on BHPhoto: IBELUX 40mm f/0.85 Lens for Micro Four Thirds Mount
Buy on Amazon: IBELUX 40mm f/0.85 Lens for Micro Four Thirds Mount
To help this page survive, your donation will be highly appreciated.