Photokina 2014 – Sony first impression – other announced Sony lenses
Keeping it fast and furious…
Most attractive lenses were behind thick glass wall 🙁 and all my begging to let me try them, went nowhere…
But I managed to get one extra info, however unreliable it might be…
Sony brought back to life, original concept of ultra wide and fish-eye extender for the new announced Sony FE 28mm f/2. So far they have only exactly that in name – Sony FE 28/2 and "Wide extender for Sony FE 28/2  together with Fisheye adapter for Sony FE 28/2." Here are all three parts next to each other: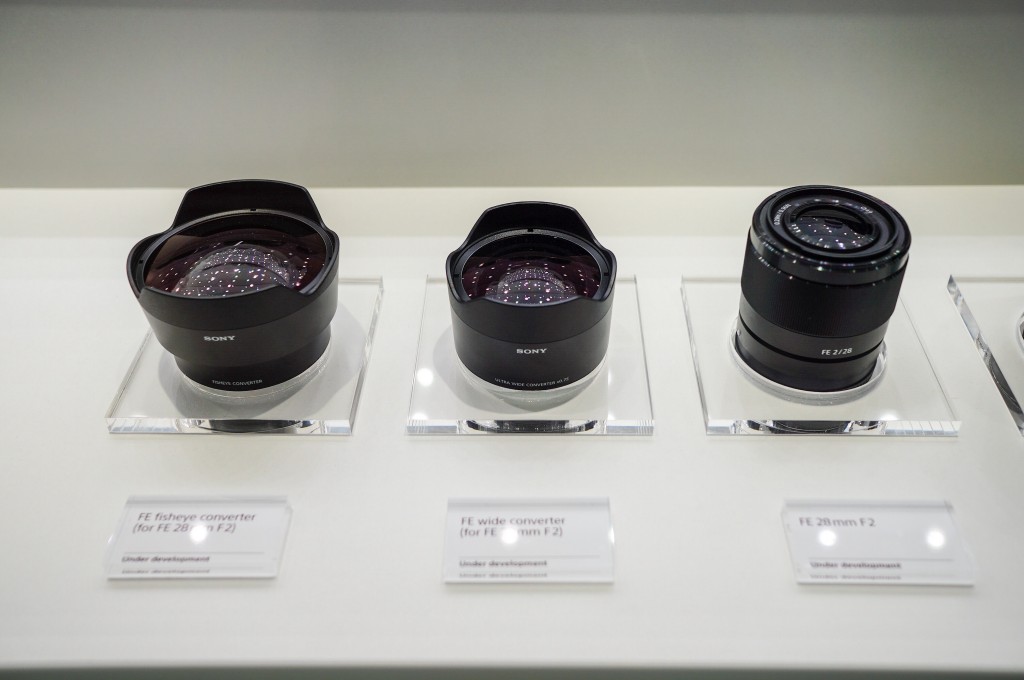 And here is fisheye adapter on Sony FE 28/2, mounted on Sony A7s: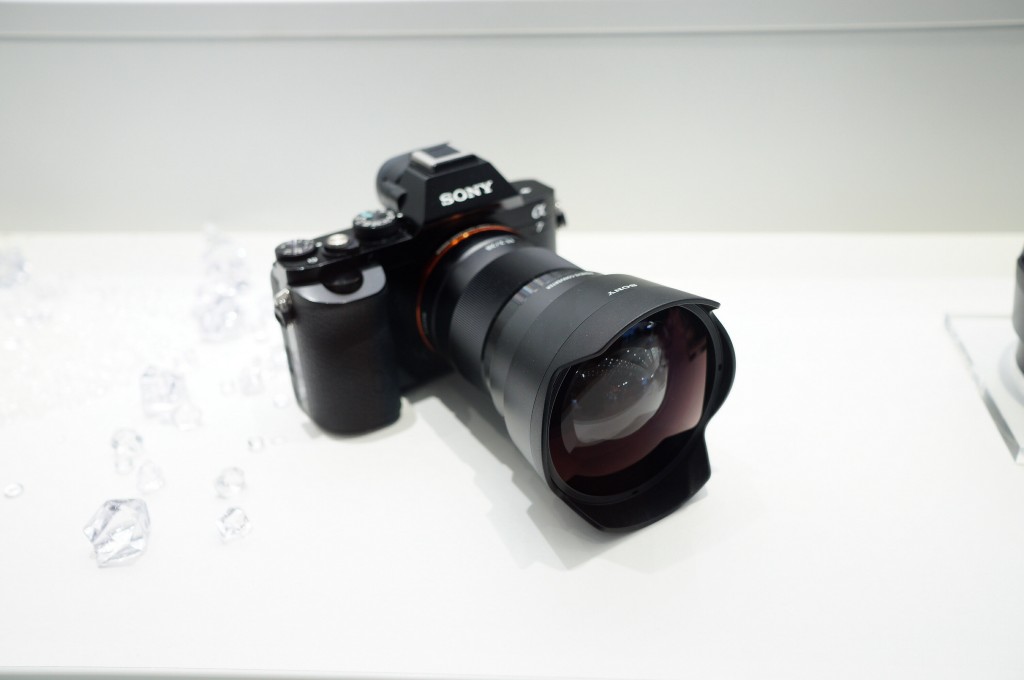 Lens itself is quite small, I would put it slightly above the FE 35/2.8 in terms of size, but extenders are rather big. Still, if IQ proves to be good, that would be very interesting option to recently announced FE 16-35 f/4 OSS, because it should cover some 12mm (fisheye), 14mm with WA up to native 20mm. Nice ultra wide coverage at respectable speed. Lens is expected to hit the stores in the March 2015. (Don't know about adapters, but. i am sure they will follow soon).
FE 90 f/2.8 GMacro is honestly – big lens. However, it doesn't must to be heavy. I don't have much information about this, long-expected short tele lens for E-mount, but it looks very well-built and it will probably serve as a portrait and macro in one package, until Sony or Zeiss (or someone else) doesn't come with a faster 85-100 option.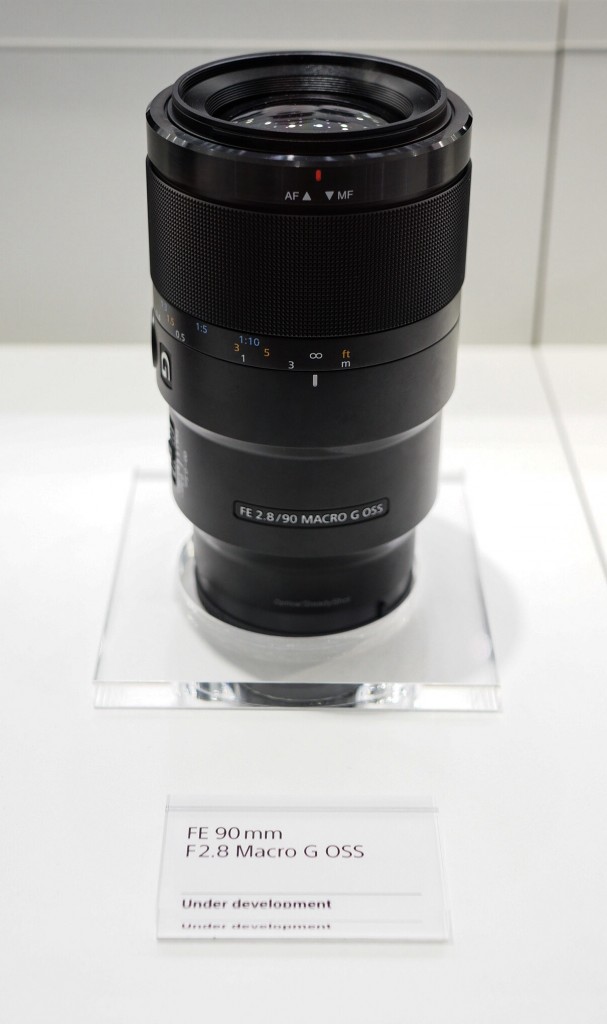 Sony Zeiss FE 35/1.4 ZA is another big boy. I have nothing against big size, but I know some of you might be disappointed. Well, we still can't cheat physics by much, if the high-speed and IQ is required.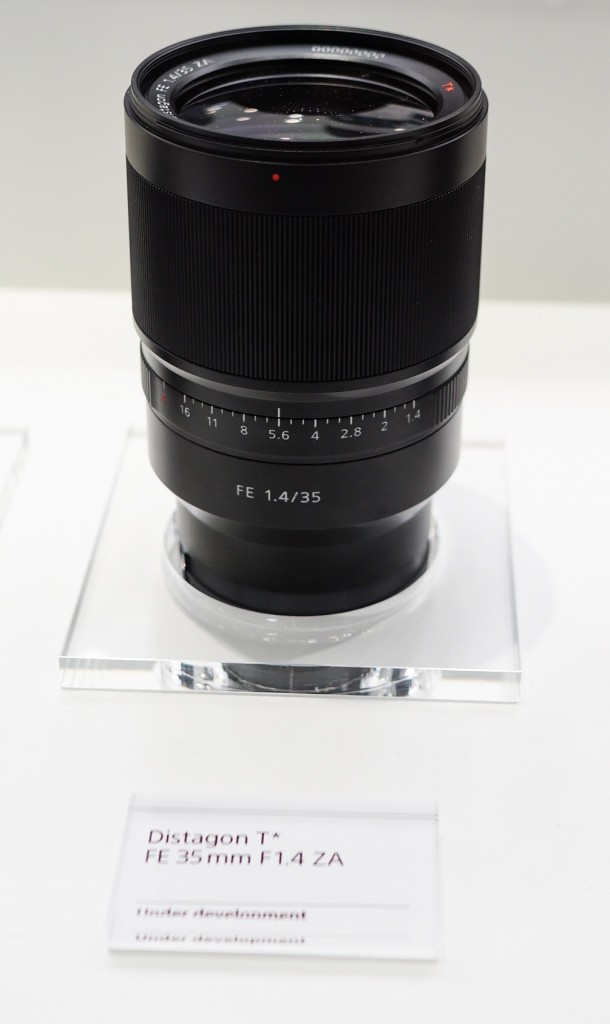 Sony FE 24-240 f/3.5-6.3 OSS is also big, but considering its range and FF coverage, I wouldn't expect anything much smaller. This lens looks just like a FF alternative of SEL 18-200, with slightly shorter coverage, but similar size and speed. Behind the glass it looks very well-built too.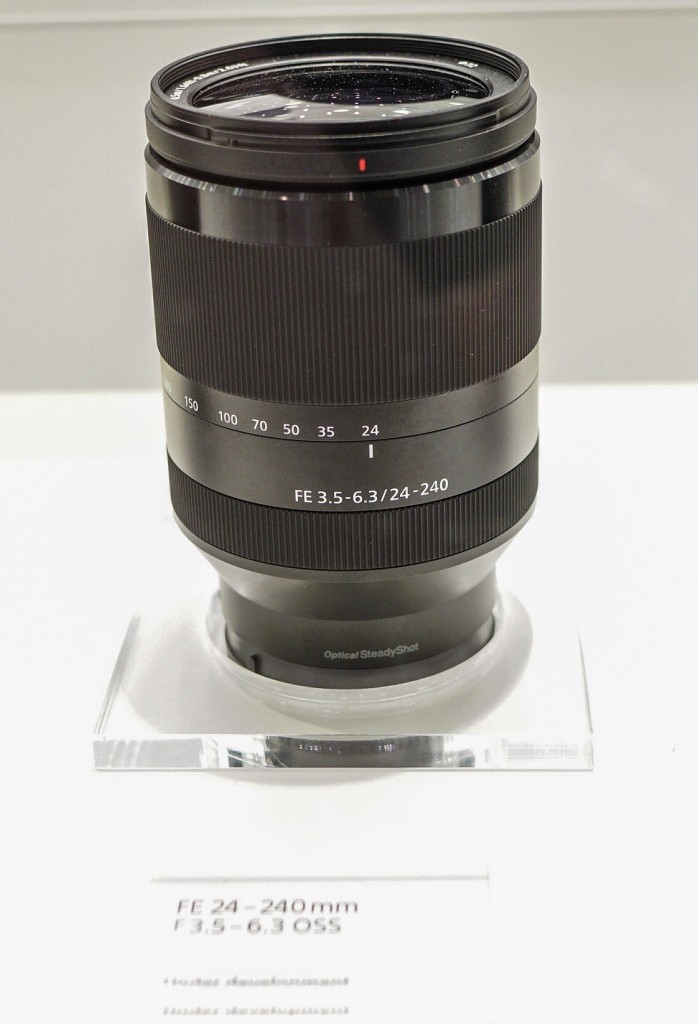 Finally, there is FE PZ 28-135 f/4 OSS video dedicated lens. Now, when you see this lens in reality, all those "big" lenses looks rather – ok. New PZ is "huge". Surprisingly, when you take it in a hand it is quite light, and fact that is made of polycarbonate, certainly helps lowering the weight, but might bother purists, expecting to get some more noblesse construction for the steep price tag.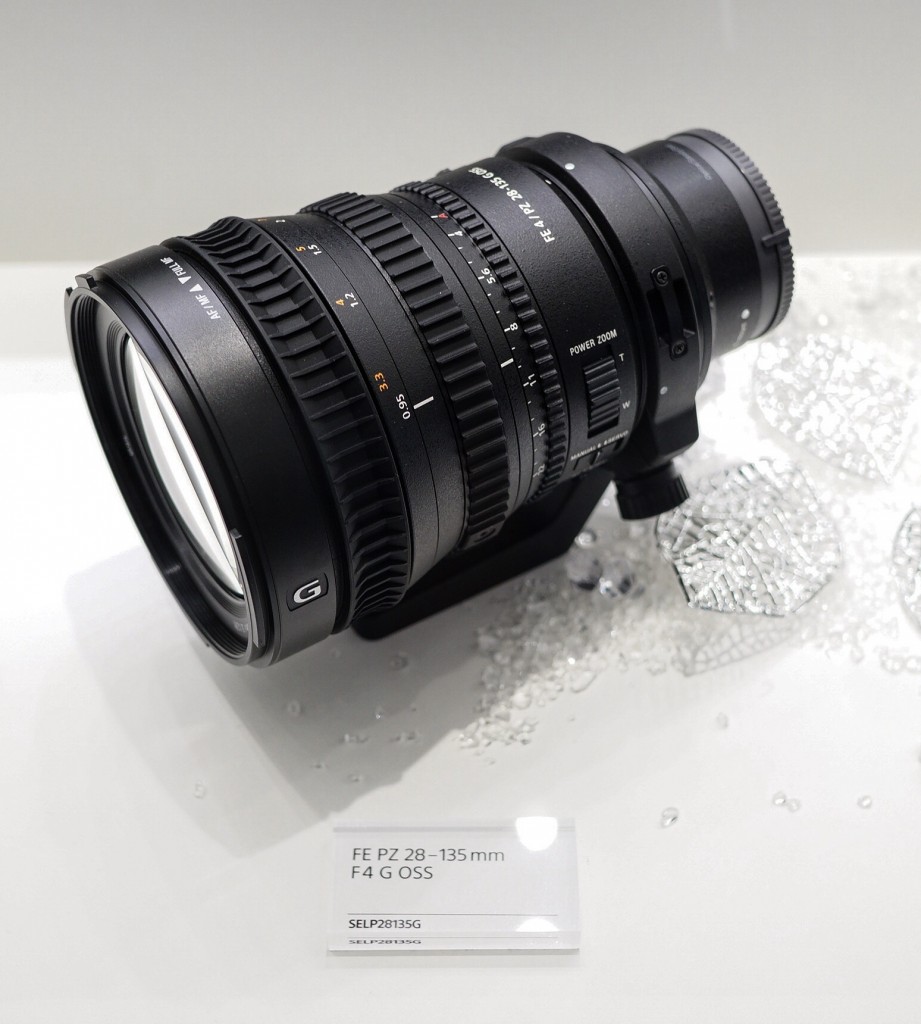 I will publish a separate post about this lens, because Mr. Roman Stöpker, Sony representative and photographer, let me play with it for quite a while and I have several shots to share with you. Thank you Roman 🙂
Despite its size and price, this lens was a real positive surprise from my initial brief meeting. One of our readers asked for a RAW file with this lens. Few will come soon for you to upload.
Now that piece of unreliable info… My source 🙂 told me few whispered words about prices. They weren't been published yet. But he heard that FE 28/2 should go around 499 EUR, extenders at 229 EUR a piece, FE 35/1.4 ZA 1399 EUR (not bad if true), FE 90/2.8 G Macro – 999 EUR and 24-240 f/3.5-6.3 1099 EUR. That's about affordable Sony FE lenses 🙁 But I would take all this with a big grain of salt!!!
To help this page survive, your donation will be highly appreciated.