Sony A7II, closer look at new (and old) features.
Sony recently announced new full frame camera from Alpha 7 family – first update release – Sony A7II. Among other features, certainly most discussed one is implementation of the in body sensor image stabilization – 5 axis IBIS!
Sony most probably took this technology from Olympus, who's own micro four third cameras might be seriously in danger now. IBIS was one of their strongest sale arguments, together with lens offer.
In this article, I'd like to go through all A7II features presented on the official Sony site – http://www.sony.net/Products/di/en-gb/products/v6cd/feature.html?contentsTop=1
1.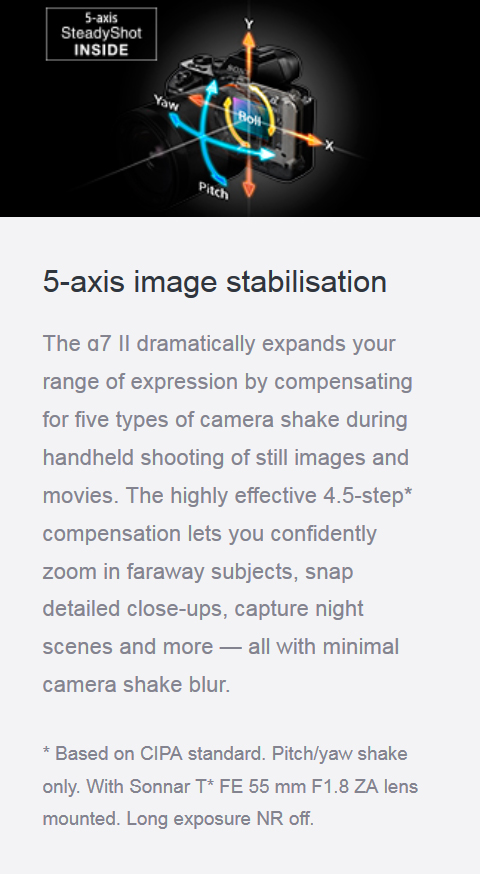 In body stabilization is great feature for many. With Sony E-mount being one of the favorite platforms for all those legacy, cross platform and special lenses, Sony A7II with IBIS will become even more attractive. While for the still photography, effect of the stabilization is not that important for most professionals, it is very popular among amateurs and many enthusiasts. For video users, it is one of the key feature, and as we would seen bellow, Sony took video users very seriously with this camera.
However, we should also consider that IBIS will have influence to battery consumption and it might reduce its life significantly. I am sure it can be switched off though, the question is how easy and user friendly that operation will be. In any case, we should expect shorter battery life.
2.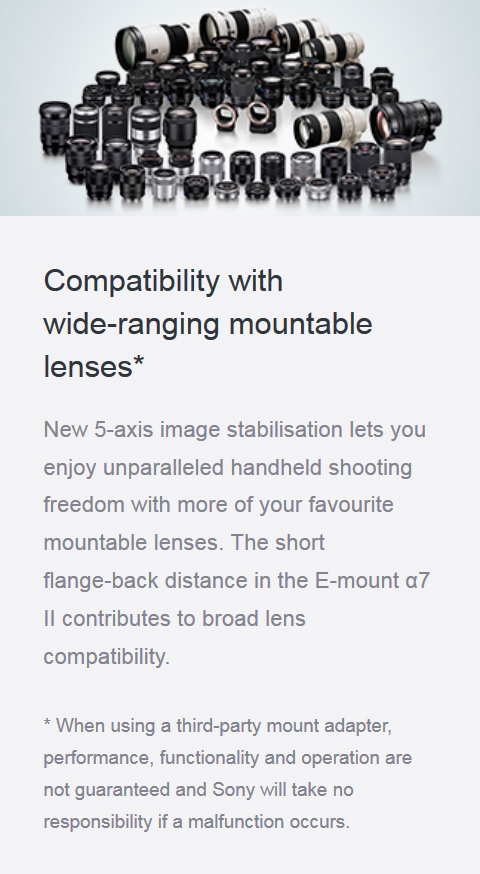 Well, probably more interesting than feature title is that little star and related copy bellow. What Sony want to tell us is that with all those legacy lenses that we were so exciting to use with IBIS, we might be of a bad luck. Why? Because IBIS should now what FL length is used to adjust sensor movement compensation correctly. It is entirely different amount and frequency of compensation needed for 16mm and 200mm lens. If the camera doesn't know what lens is used (also aperture might be used in calculation because of related DOF), it can hardly apply correct stabilization. But! The question is, if Sony added this warning because it can't work, or because they want to support their own lenses sale? According to many unofficial sources, it should be possible to add FL manually.
3.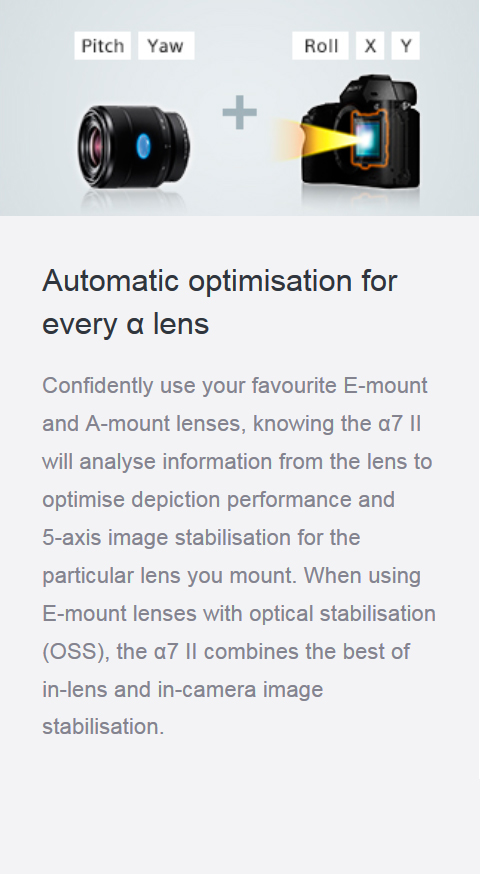 This is automatic optimization. Can we add manually those information? In theory it shouldn't be a problem, unless we work with "dumb" zoom lens. What makes me more curious and to be honest rather skeptical, is that last sentence. A7II combines the best of OS and IBIS. Sony claim that with OSS lenses, lens optical stabilization will take care for X and Y axis, while IBIS will add pitch, yaw and roll movements. I am not so sure if this is going to work well, but I suspect Sony of creating artificial and unnecessary integration. If there is no real-life benefit of this interaction, we should thanks Sony for selling us those bigger and more expensive OSS lenses so far, because we just wasted our money, right? But Sony never cared much about current customers. They just want more new ones…
4.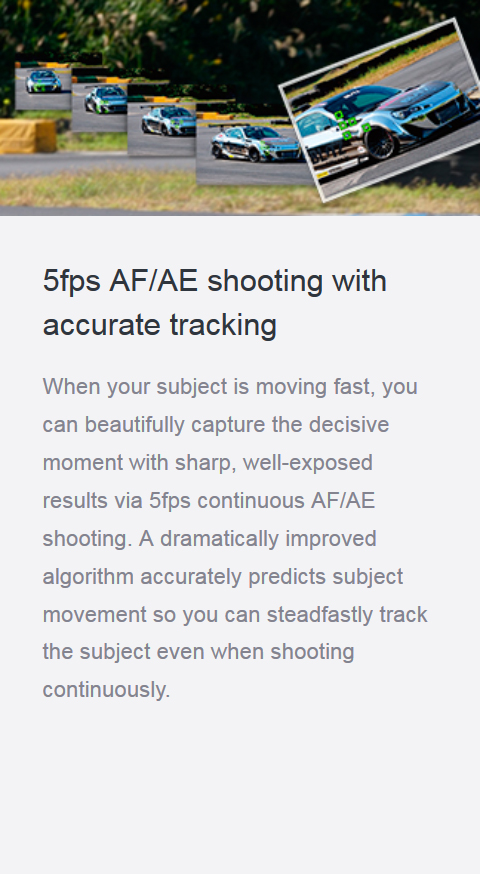 Speed stay more or less the same as with predecessor, but there is dramatically improved algorithm for subject tracking. Well, it certainly sound dramatic, how real this improvement is, remains to be seen. My experience with fastest AF on earth (Sony words) in A6000, stayed nowhere near the claim, because focus tracking was not reliable for nonlinear movements. Reading this announcement, I can see that only algorithm is improved, so why it didn't find it's place in the A7 firmware upgrade? Market segmentation?
5.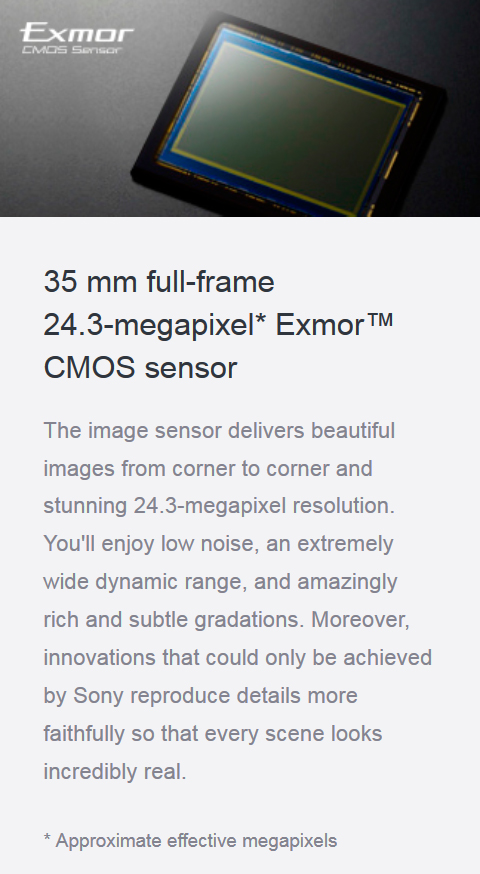 Wow! Beautiful images from corner to corner, but not with all lenses. How about FE 24-70 ZA at 24 and corner to corner? If there was something improved to deliver better corner performance, it will be great, but I doubt so. Keep you rangefinder symmetrical beauties for few more years in the shelve. BTW, – amazingly rich and subtle gradations in compressed RAW? Yeah, sure and free lunch too. All in all, sensor seems to be the same as in A7.
6.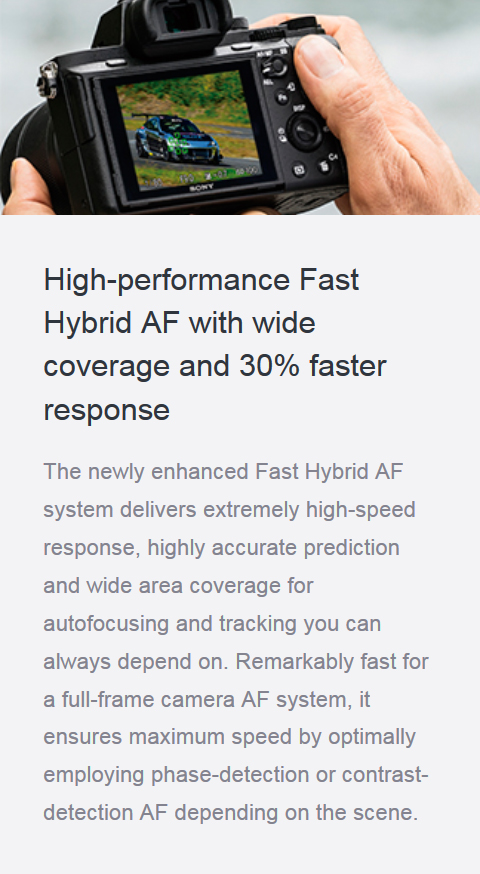 I can't comment on that. I asked many Sony experts wherever I could to explain me how the Sony A6000 AF system works, especially in the combination of different focus features, such as Lock-on in AF-C and face detection with eye focus. Answer – there is none. None was able to tell me what makes the decisive instruction in different settings and how that imposingly open AF system really works. What makes me a bit cautious is that "remarkably fast for a full frame" thing. That somehow sounds a bit defensive like – not on par with APS-C but otherwise, quite good.  On the other hand, it might also mean more PDAF sensors and thus better performance. We'll have to see…
7.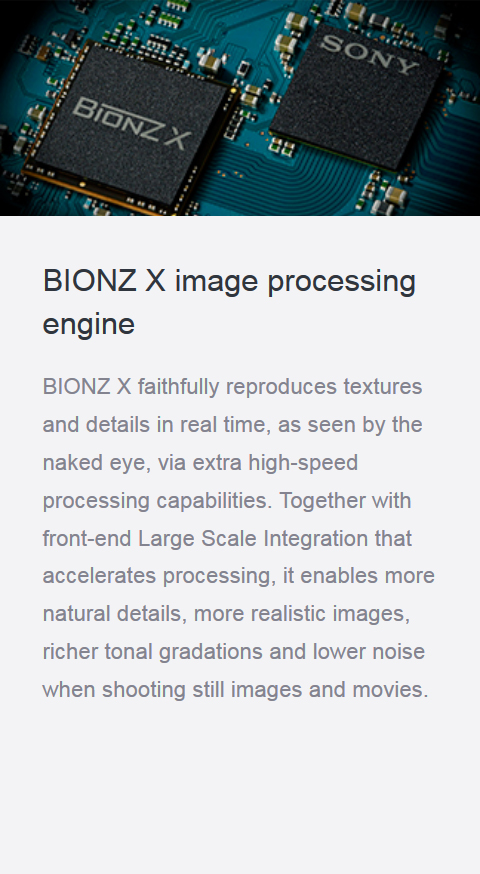 I can't see anything new in the processor description either. BTW, LSI is not hot anymore for quite some time. Isn't the time for VLSI at least?
8.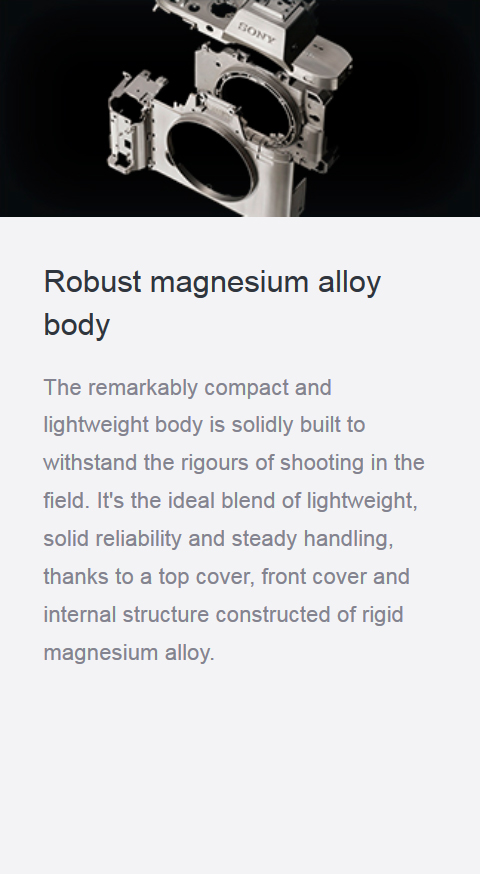 The body construction is now similar to A7r with also front part made of magnesium. It would be even better if the whole skeleton will be made of one piece instead of three, because the joints are usually weakest places of construction, but this is nice feature to have. Not that I ever had problems with robustness of my original A7 though. On the negative side, new A7II is 125gr heavier than A7. IBIS and more magnesium weight a bit more.
9.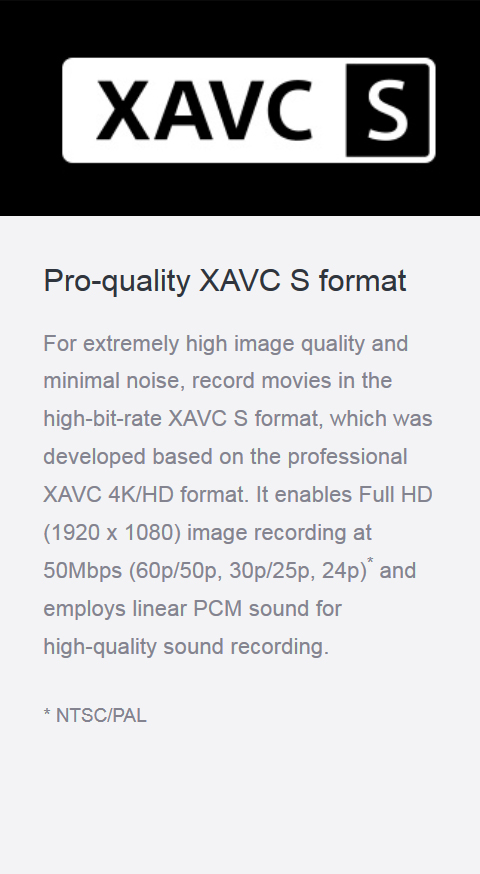 XAVC  S is rather new Sony proprietary compression format (1.5 years old) it uses MP4 container and higher level of H.264 codec. I'd rather see H.265, but this one is certainly good too, even for 4K. On the other hand, while I don't shot video much, I would like to see some higher frame rate even in the lower resolution. 240 f/s is great to have from time to time, and I can imagine some nice slo-mo footage in combination with time lapses, as well as some functional footage for later analyzes (golf or tennis swing etc.).
10.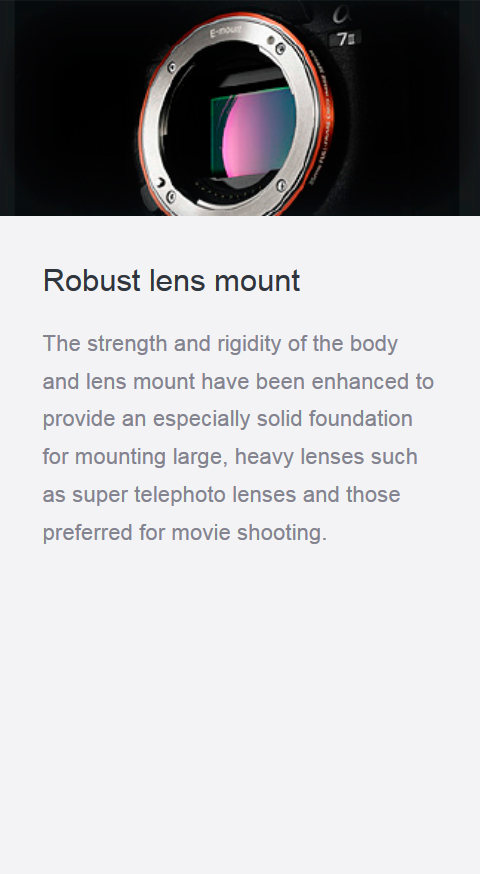 Solid, metal mount from A7s is no incorporated into A7II. This was probably main reason, why polycarbonate A7 front plate needed to be replaced with magnesium one. Mount was considered to be weak spot of original A7/r construction and this is great improvement. I am curious if it would be possible to replace mount only on the recent A7r cameras.
11.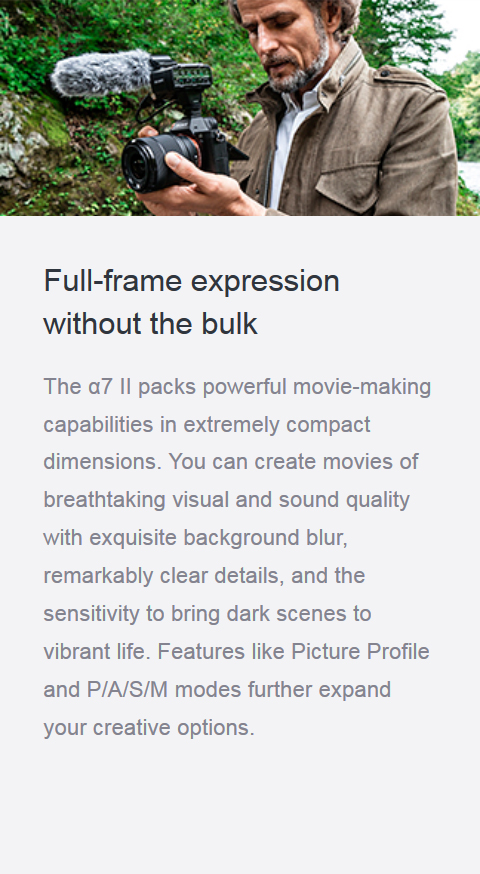 Nothing to comment here. maybe just that Sony E-mount continues to grow slowly. either in size or weight or… both. Still remember that really small NEX 3N?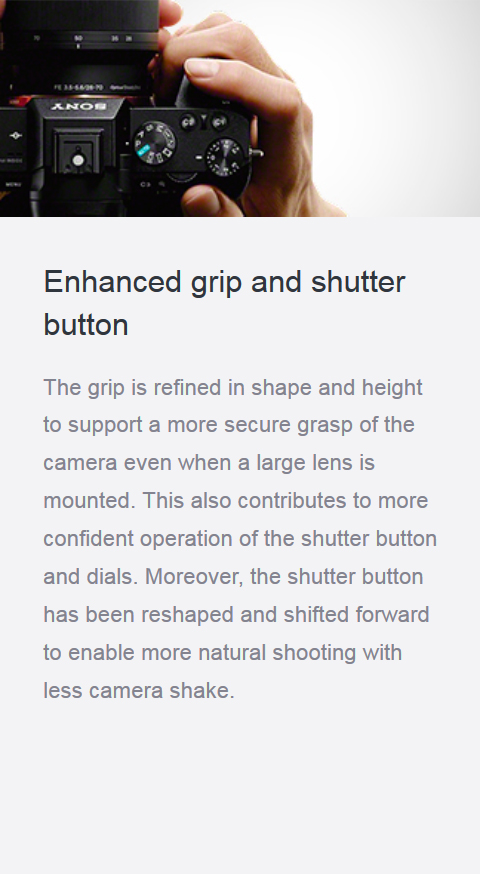 Another welcomed improvement. I believe that ergonomics are now much better and tactile feeling in result will be more confident. well done.
13.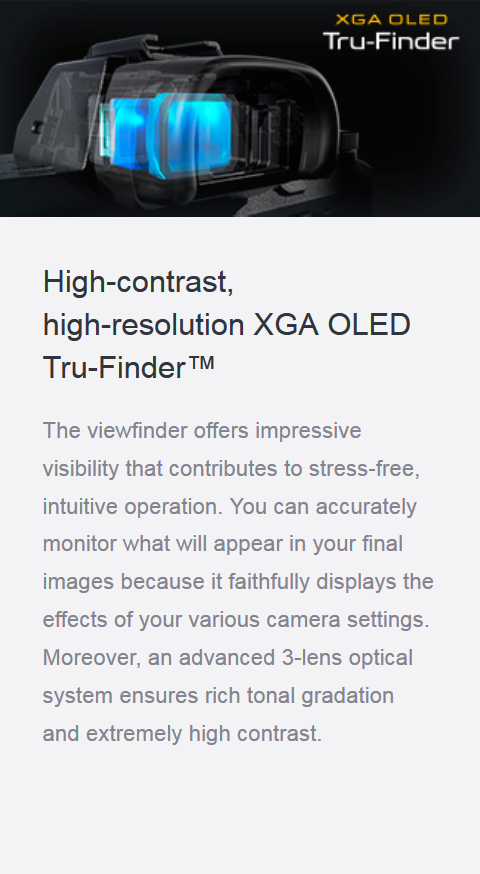 There is maybe some improvement over "old" A7, but nothing significant, at least from this description.
14.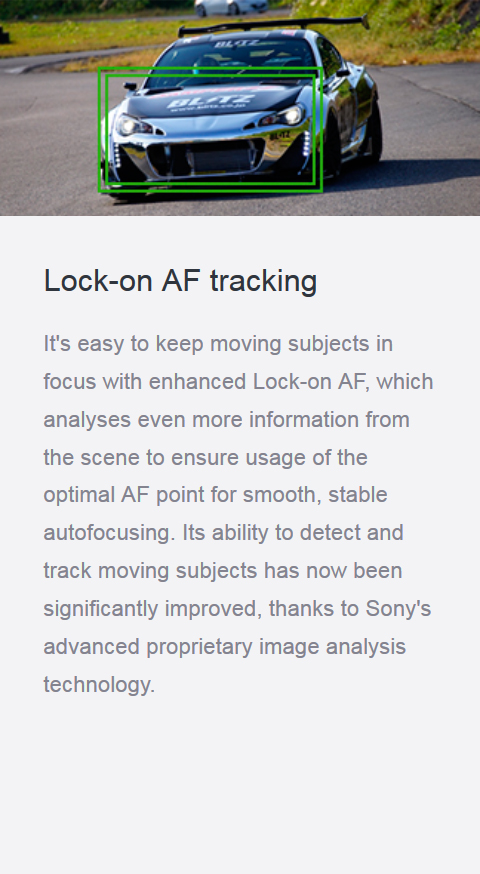 Not the new feature, but it sounds like being significantly improved thanks to Sony's advanced proprietary image analysis technology. That sounds like software improvement and being Sony, I won't be that much proud of proprietary image analysis or whatever related to current status of E mount cameras AF abilities. However, if it is only software related, why it is not incorporated in the recent Sonya A7 firmware upgrade? Marketing reasons, or marketing bullocks? Take your pick.
15.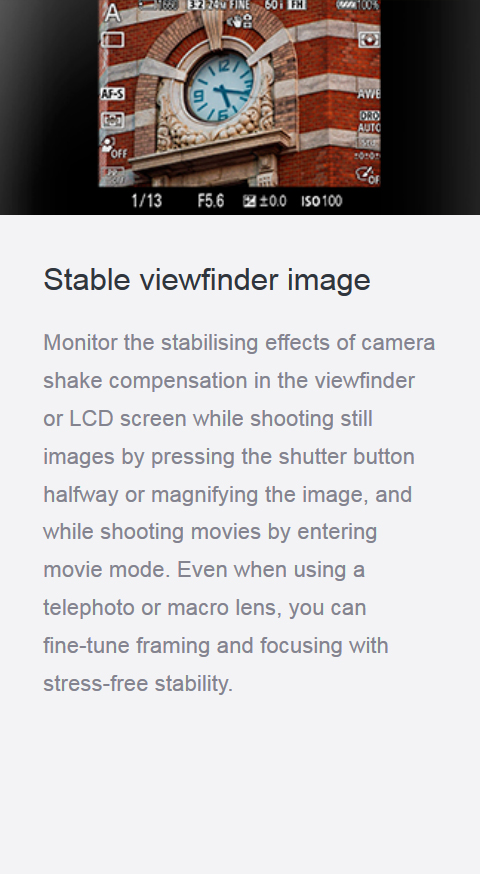 That's cool. Because so far viewfinder stabilization was advantage of optical stabilization. If this is what Sony calls using best of both worlds in terms of IS, then it would apply only for OSS lenses, but Sony didn't mention it, so I guess it applies to all lenses equally. I would be curious to understand how that is done, and how it affects battery life and refresh rate. I would also like to know if we can switch IBIS off, while keeping lens OOS only, and will the IBIS work on tripod too (I guess not).
16.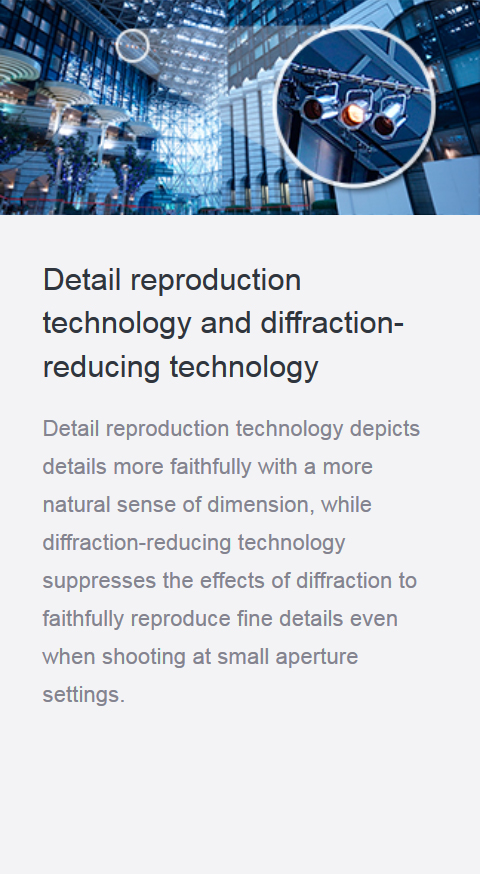 This is not new feature, but I never saw that diffraction reduction in real life with my A7.
17.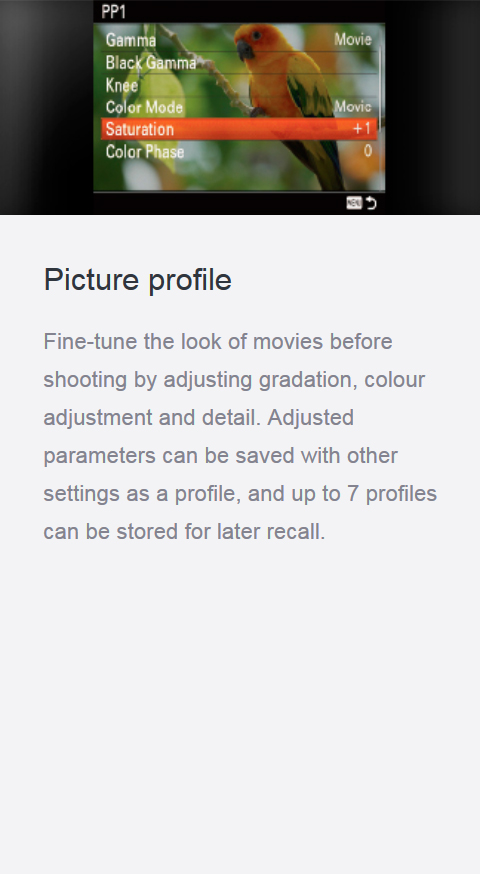 7 profiles seems to be new feature, but otherwise it seems to be same as with A7. Good for JPEG shooters and in some situation not bad for RAW shooters too, because some of the settings can help focusing or tonality indications for later processing.
18.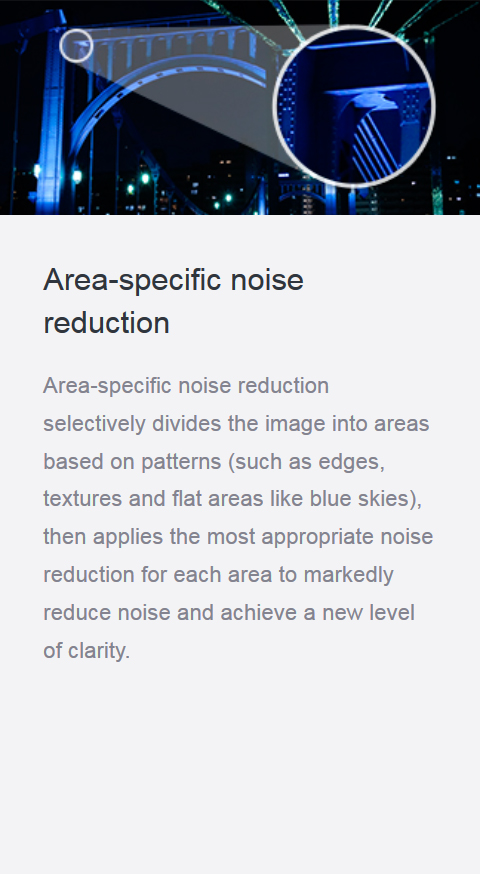 This is also known feature from A7. I never use it, because I shot RAW, but it does rather good job when needed.
19.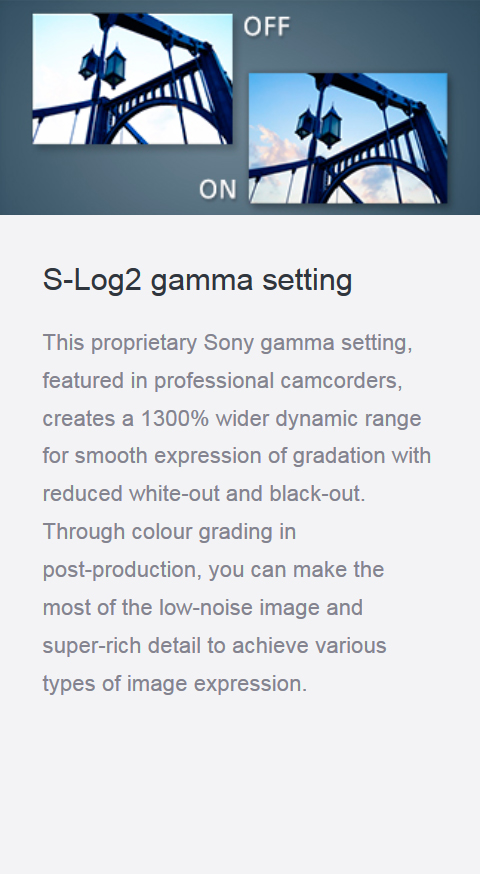 This is big for video shooters. It has lot to do with quality of the video especially in low light conditions. Resulting images have less noise and higher contrast. This feature might bring more video fans to Sony A7 range.
20.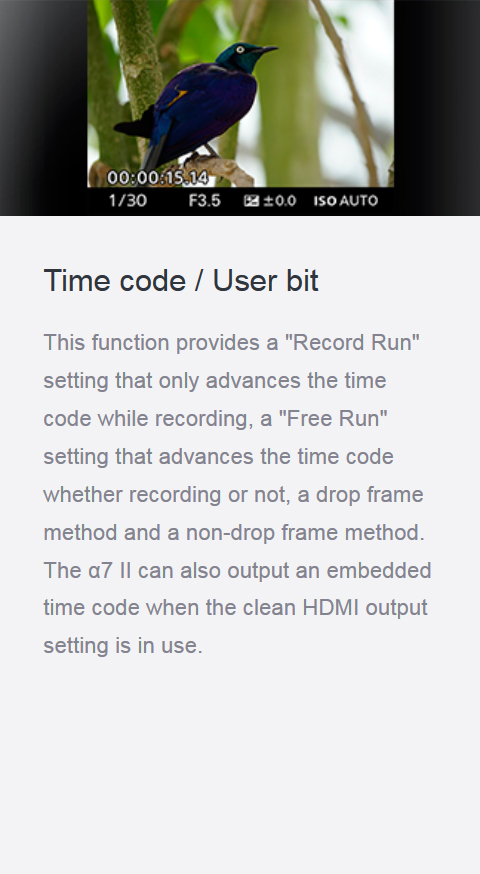 This feature is also related only to video users and it helps mainly in synchronization of footage, image and sound. It is professional and useful feature for more demanding video projects and editing. It shows that Sony is pushing video in A7 line more and more. while I have no problem with it, I'd like to have the option to save few bucks by buying non video version of A7, or camera version with even more photo features instead of video. But that's me and my ignorance of video in general…
21.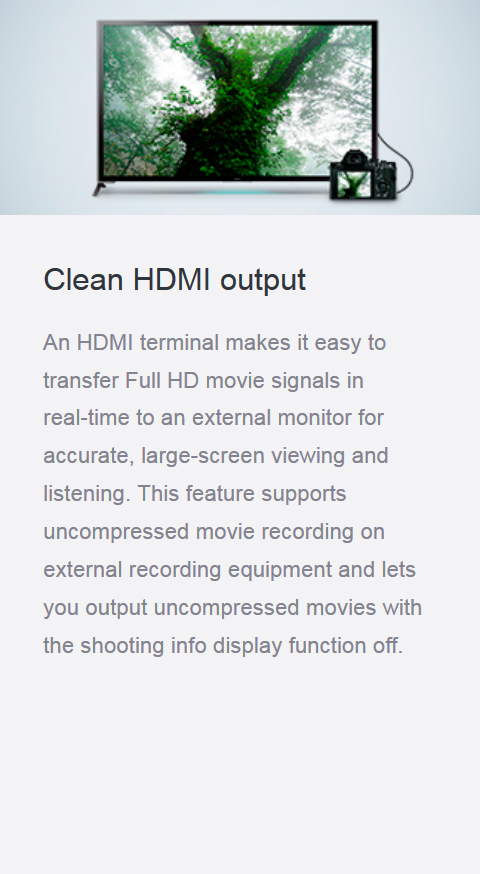 Nothing new in comparison to A7
22.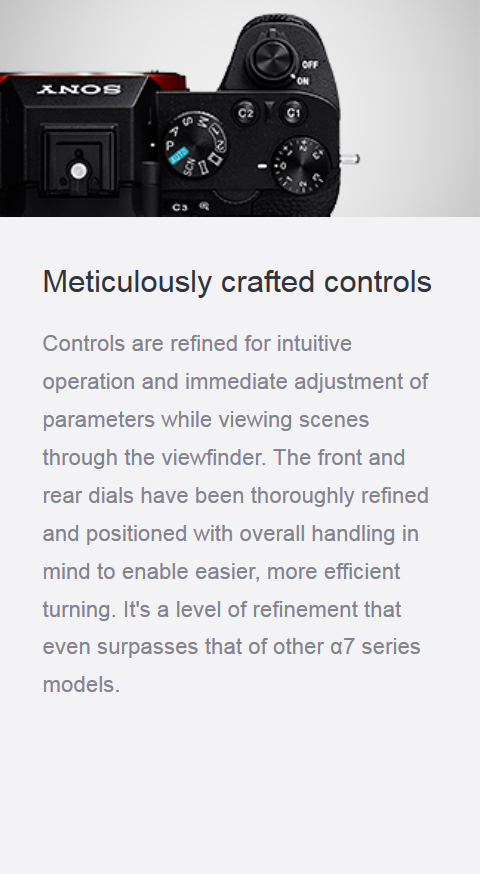 This sounds great and in addition to larger grip and shutter button, it promises much better handling.
23.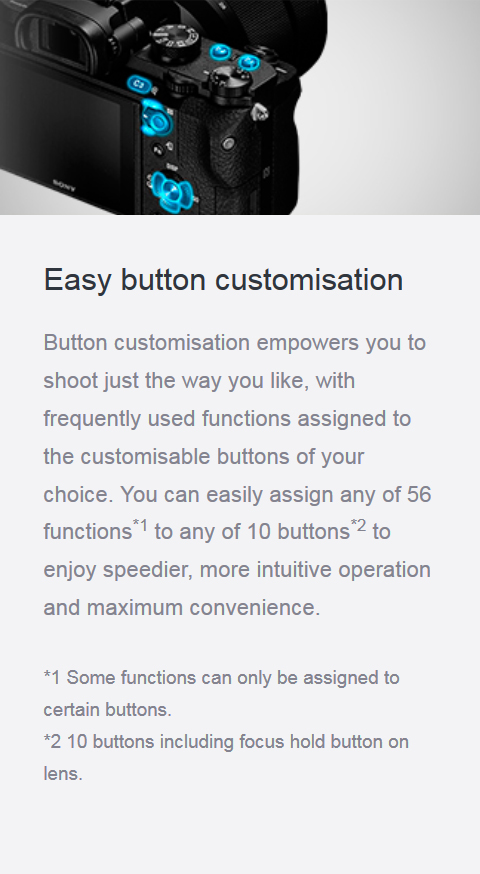 We've got 1 more customizable button and thus 8 more functions for assigning in comparison to A7. More is better. (If we don't speak about taxes)
24.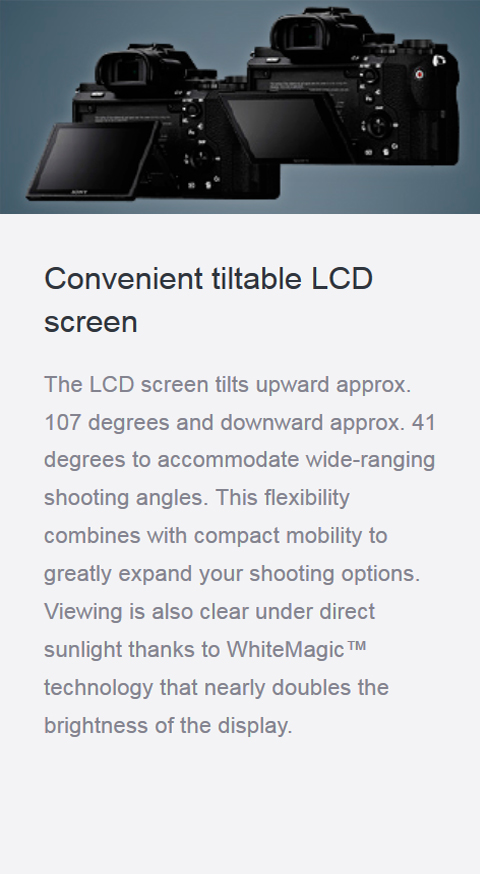 WhiteMagic might improve visibility in bright light.
25.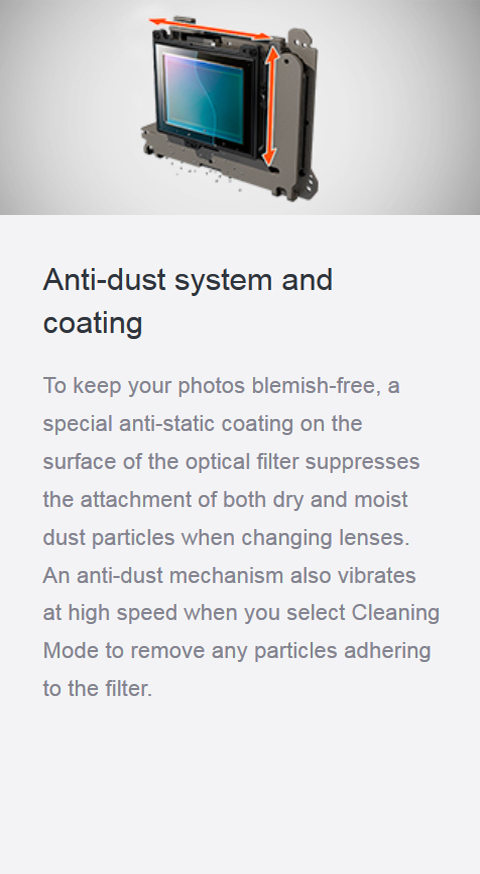 There is nothing new in this technology, but I am more curious to see, if Sony did something to the anti reflection coating of the sensor toppings to deal with those nasty sensor reflected flares of original A7.
26.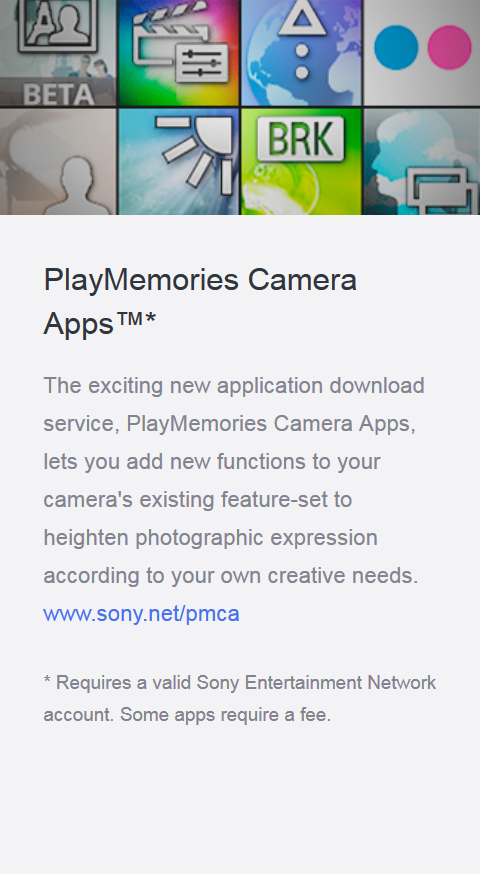 We'll see if some of the application will appear for A7II only, as it was case with A7s. I am not using much external applications, but I admit there are few quite interesting.
27.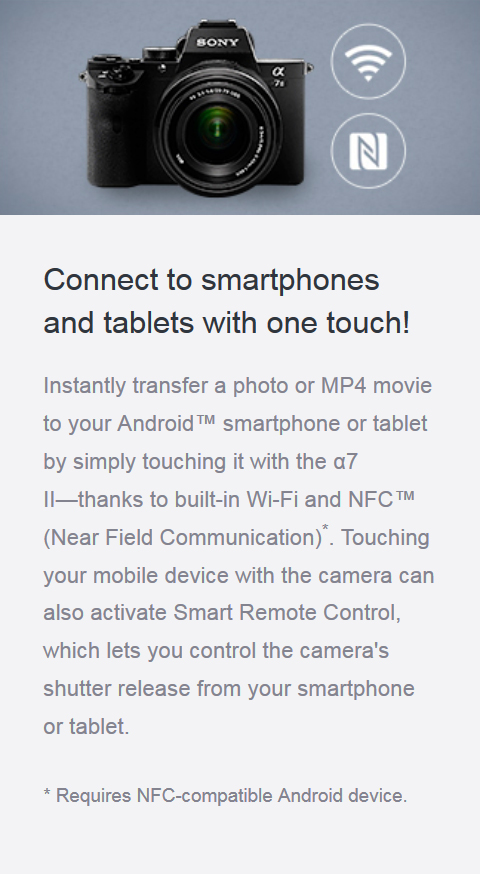 WiFi and NFC sounds like same that are implemented in original A7.
29.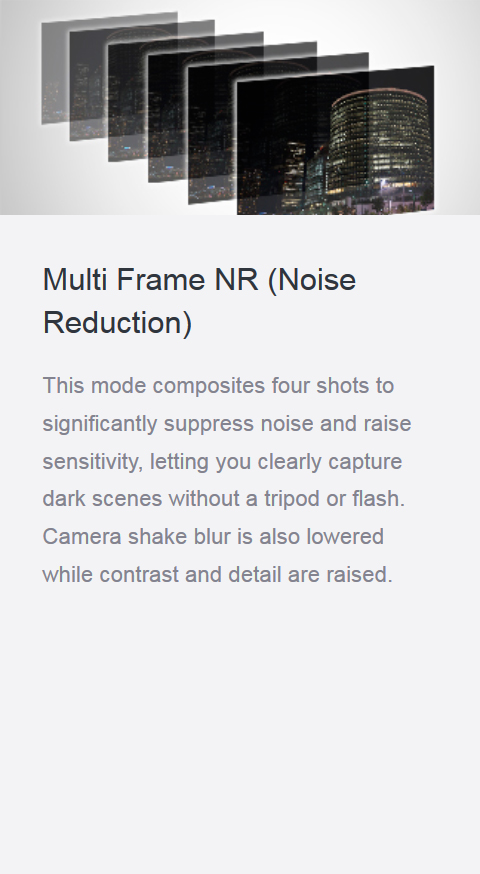 This is one of the few JPEG modes that I find often very useful.
Summary:
At most photo forums, 5 axis IBIS is the most discussed feature of A7II. I would say that it is certainly welcomed feature, but I am afraid that is probably slightly overestimated. First of all, from above listed feature description, it seems that it might not be possible to manually add lens FL in order to make IBIS fully functional. It will also eat battery faster and the interaction with OSS lenses is not very clear. IBIS also cost something so in EU we should prepare 1799 EUR for early delivery in January 2015!
If you ask me, what marketing mistake one shouldn't ever do, I'll tell you that it will be new product announcement befor X-mass, with product deliver after X-mass. But that's Sony…
In my honest opinion, while IBIS is nice feature to see, I am much more happy about some less obvious improvements, such as better build quality (especially mount part), better ergonomics, XAVC-S and Slog2.
At the end, you might noticed that this time, Sony didn't claim any level of weather protection. Learned lesson from light leaking problem that never exists?
Product photo:
Sample images:
Full specification , video presentation and other information can be found on official Sony – http://www.sony.net/Products/di/en-gb/products/v6cd/index.html, from where all images and product features illustrations and information in this article, have been used.
I would be interested to see your opinions and comments.
Please help support this page and upcomming reviews and pre order through affiliate links, with no extra cost for you:
Buy on BHPhoto:
Alpha a7II Mirrorless Digital Camera (Body Only)
Alpha a7II Mirrorless Digital Camera with FE 28-70mm f/3.5-5.6 OSS Lens
Buy on Adorama:
Alpha a7II Mirrorless Digital Camera (Body Only)
Alpha a7II Mirrorless Digital Camera with FE 28-70mm f/3.5-5.6 OSS Lens
To help this page survive, your donation will be highly appreciated.