Restoring Helios 40 – 85mm f/1.5 – CLA tutorial by Tomas Glavina
Chapter I – Helios 40 – disassembling optical block
Time to move on to the optical block.
14. Remove the external aperture ring. Untighten the three screws as indicated but leave them in place. Pull down the ring.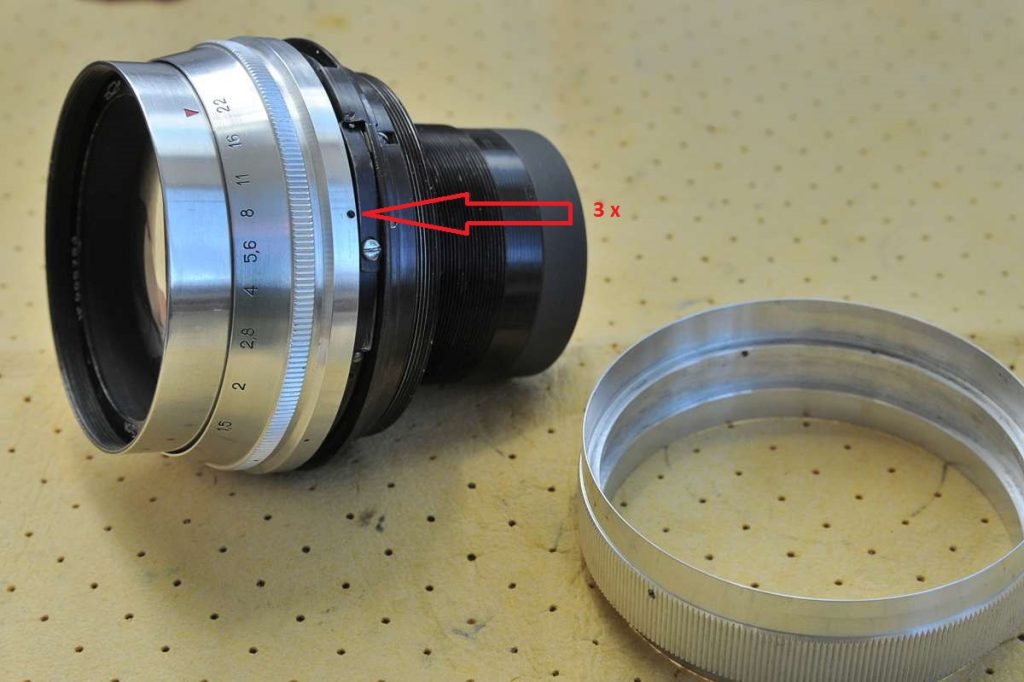 15. With this ring removed we can now remove the aperture ring. Unscrew the screw as indicated. There are two slots on the ring in which the screw can be set when putting it back, therefore remember its position (take an image or make a small mark.)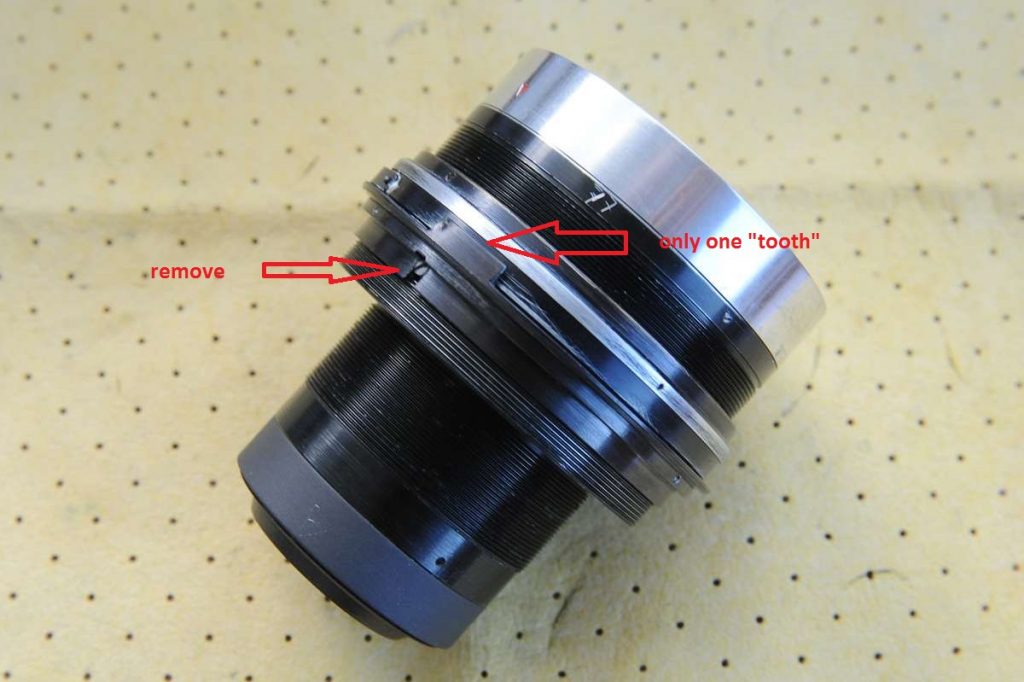 16. Before we can unscrew the ring we have to remove the stopping mechanism. Remove the screw that holds the lever as indicated.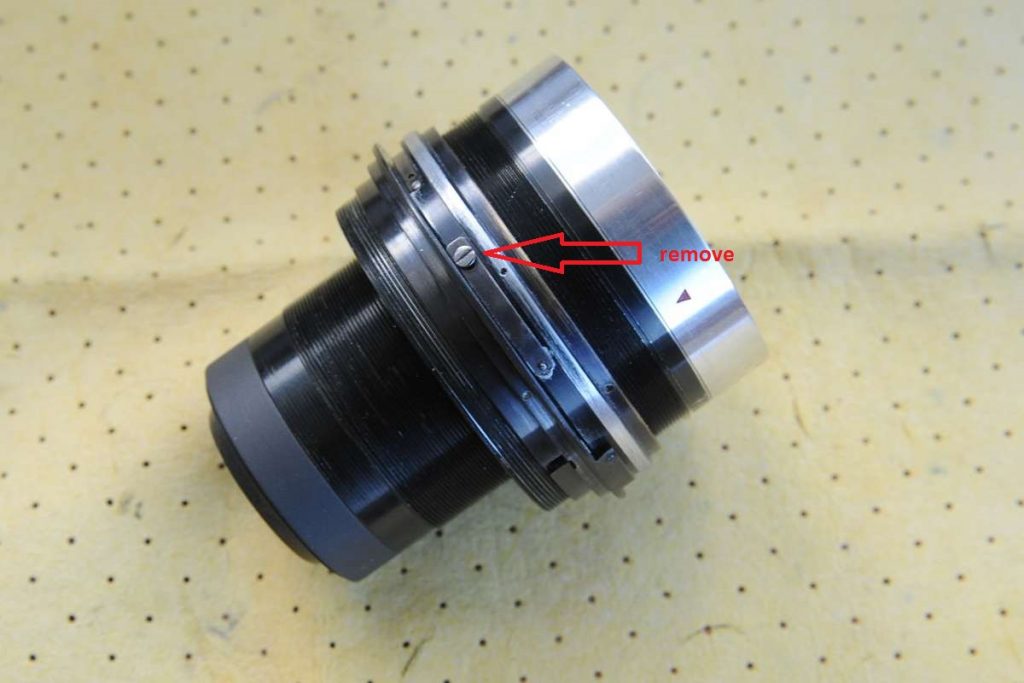 17. Next, remove the lever and the pin as indicated.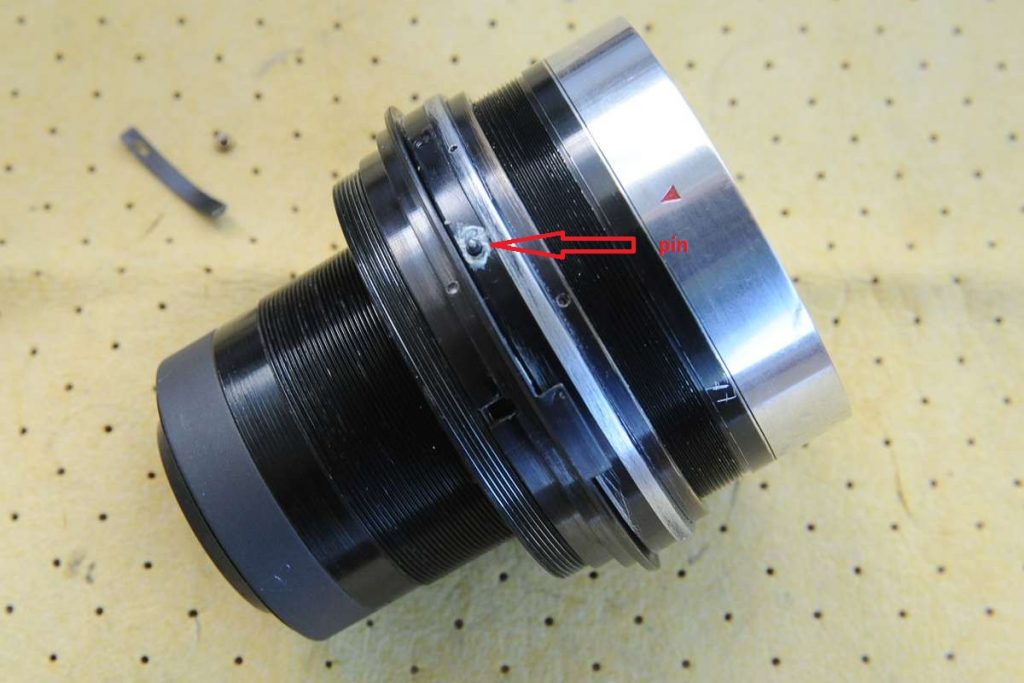 18. We can now unscrew the whole ring. Twist it CCW. It has only one entering step on the thread so it won't be a problem to put it back later.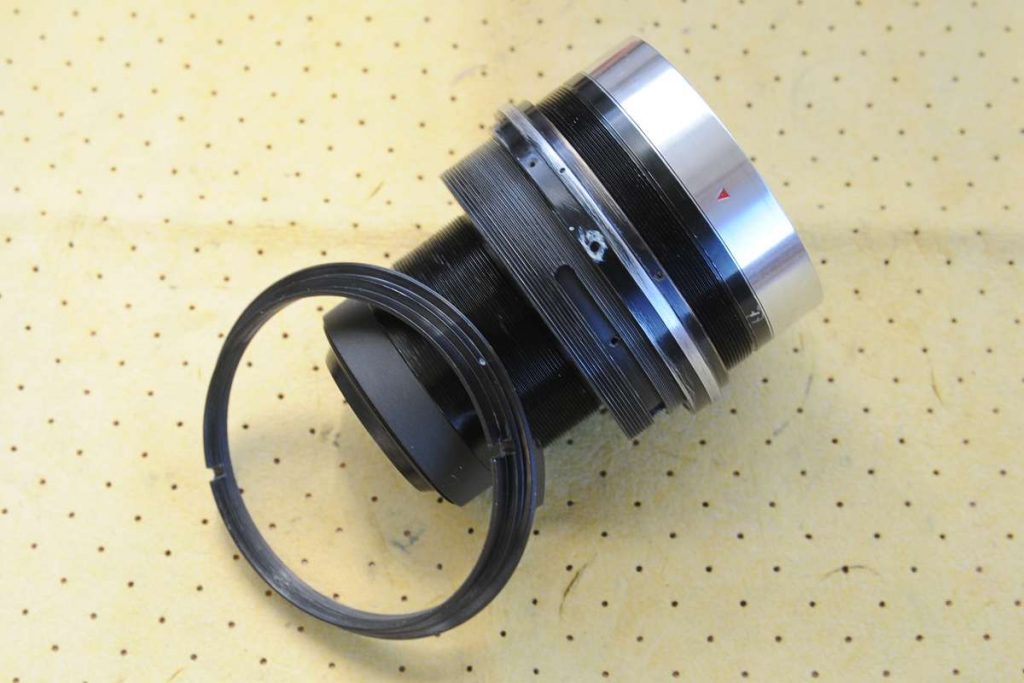 19. The next step is to remove the preset ring. To do so, we have to remove the screw indicated by the arrow. It's the recessed one, leave the other one in place.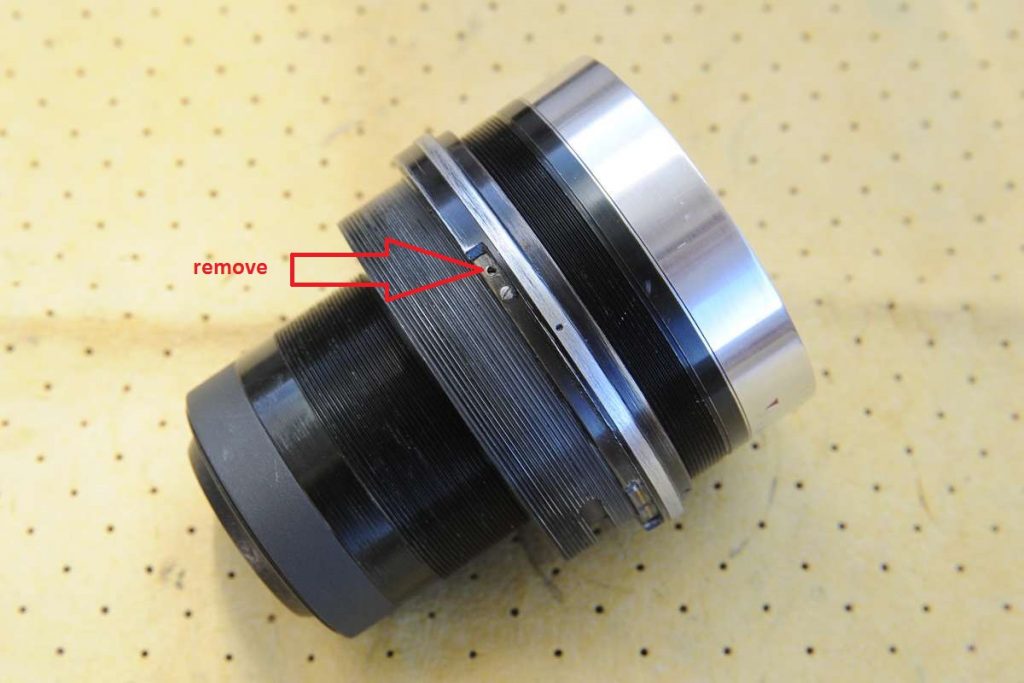 20. With this screw removed (and the other one intact), turn the ring CCW. Use the remaining screw to improve the grip, because this ring can be hard to get off, due to the old, dried grease.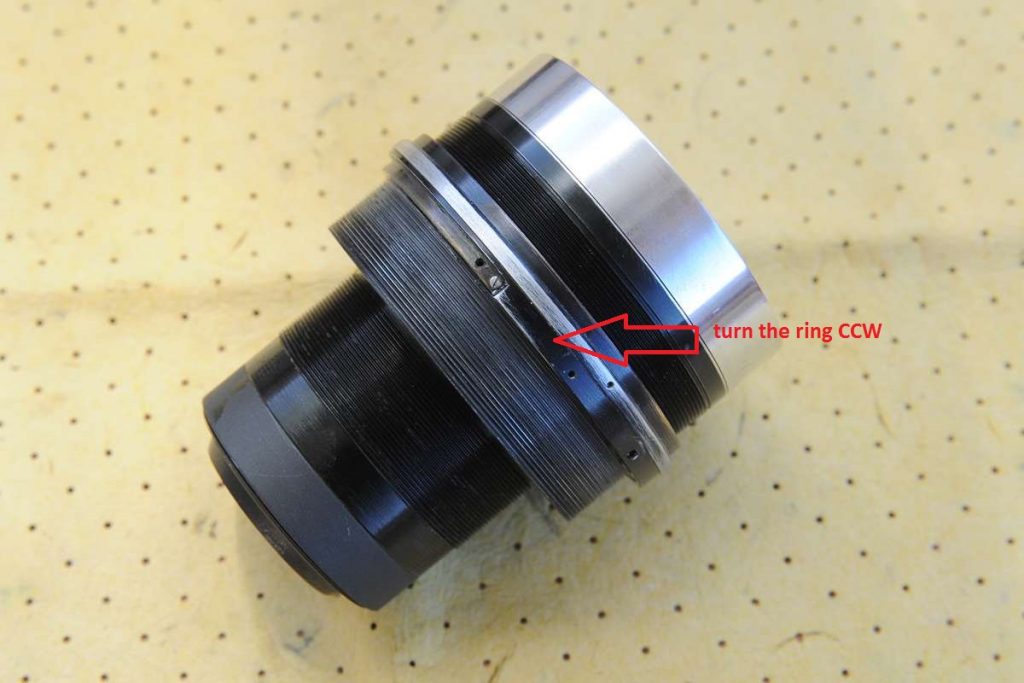 21. At one point it will become easy to turn the ring and separate it.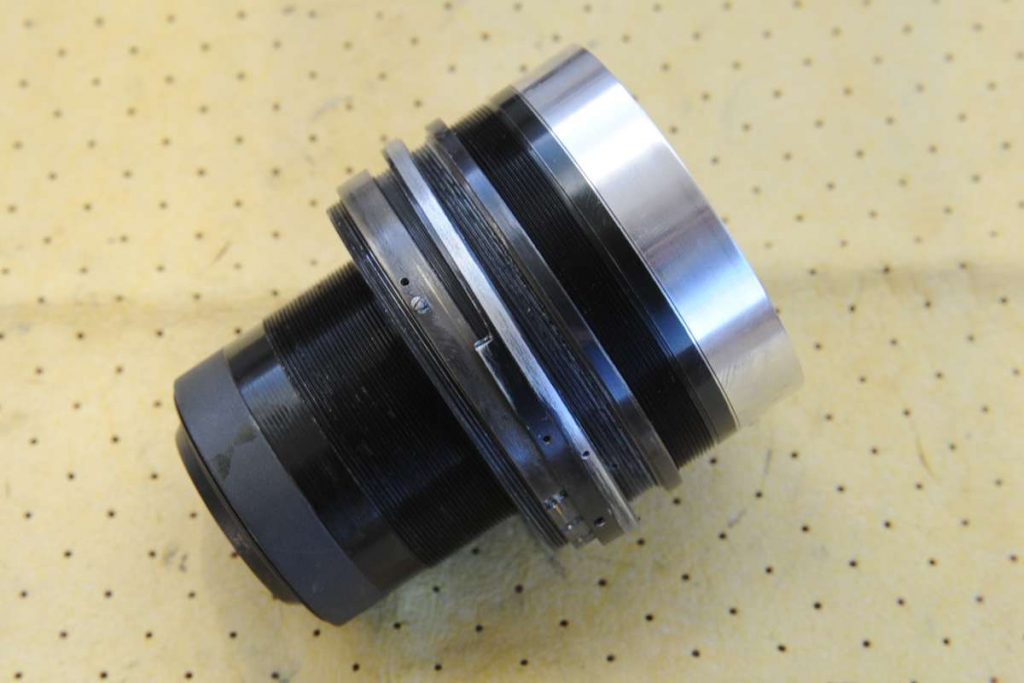 22. I suggest to leave the last ring in place because it can be well cleaned without removal.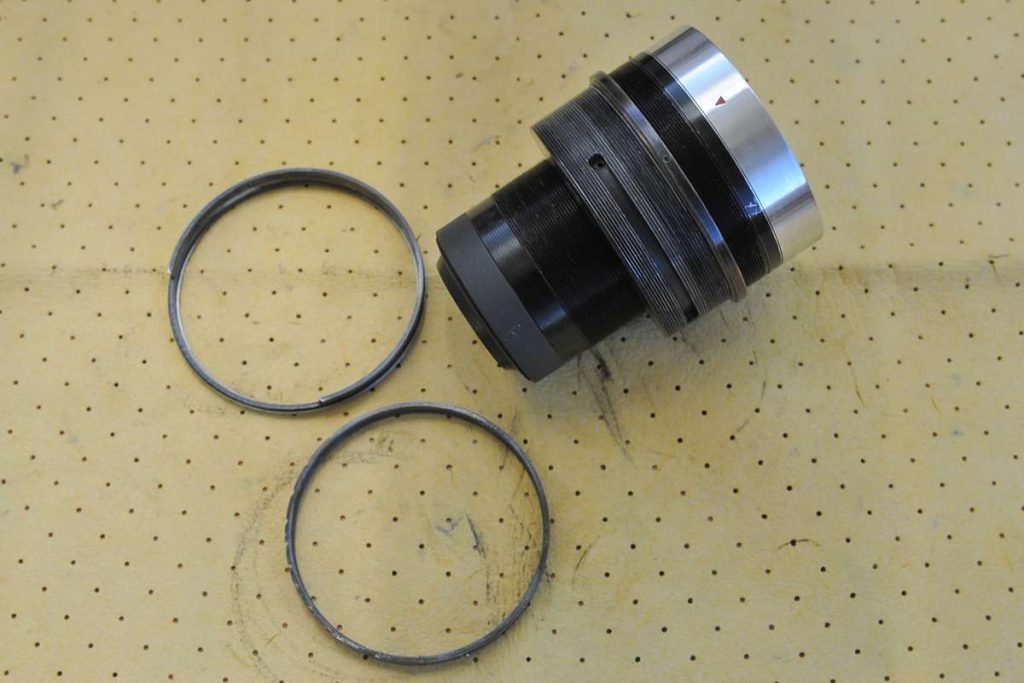 23. Now we have the whole lens disassembled and we can proceed with cleaning and relubrication.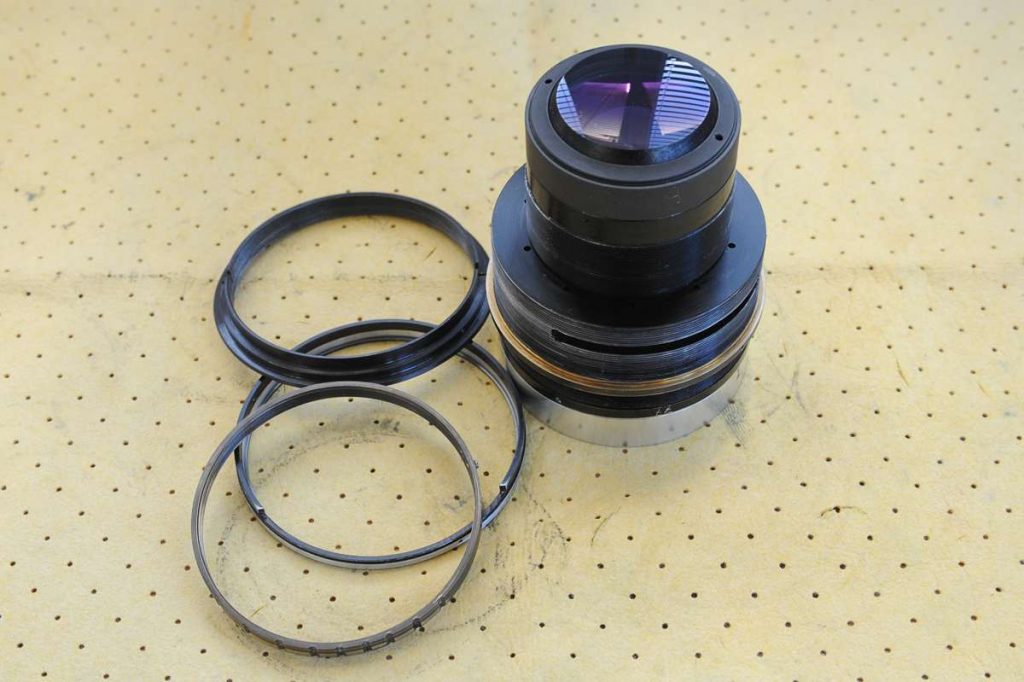 This lens didn't need any other adjustment or cleaning, so I didn't touch the optical elements. I would advise you to do the same because it is not an easy thing to do and i will reserve it for some future tutorial.

For cleaning parts, please refer to this tutorial and for regreasing, check these tips
Special offer – Snapheal with 50% off!
To help this page survive, your donation will be highly appreciated.