Restoring Helios 44 – CLA tutorial by Tomas Glavina
Chapter III – Cleaning all parts
The most obvious part of the CLA tutorial, yet not as straight forward as it may seem, is often under estimated – cleaning itself.
I suggest to dedicate some time to this job, you re probably not going to do full CLA of the same lens ever again, so it worth some extra effort.
The goal is simple – get rid of all the old grease and dirt.
To soften and dissolve the grease I am using "White Spirit". It's easy to find in general hardware stores and it s not expensive. As most solvents, it's highly flammable, and can be toxic in some circumstances, so take all necessary precautions to avoid any risk. It also smells intensively and smell won't evaporate easily, so whenever possible, do the cleaning outside.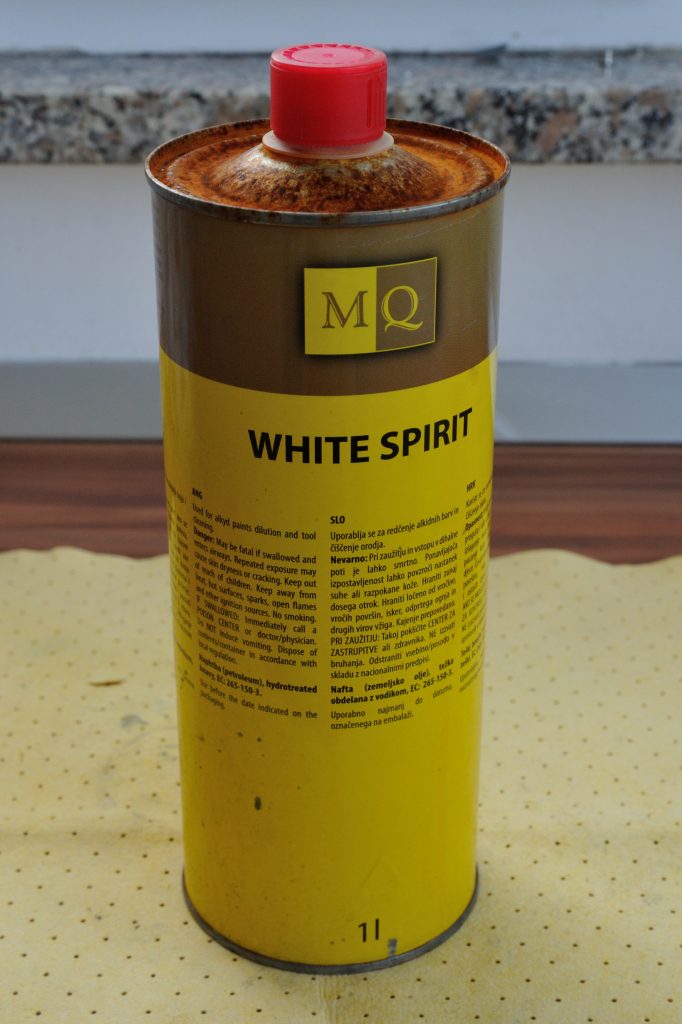 Here is a short video for the reference
After "heavy" cleaning, I use some household detergents to wash the parts. I use two different cleaning detergents, both based on anionic active substances.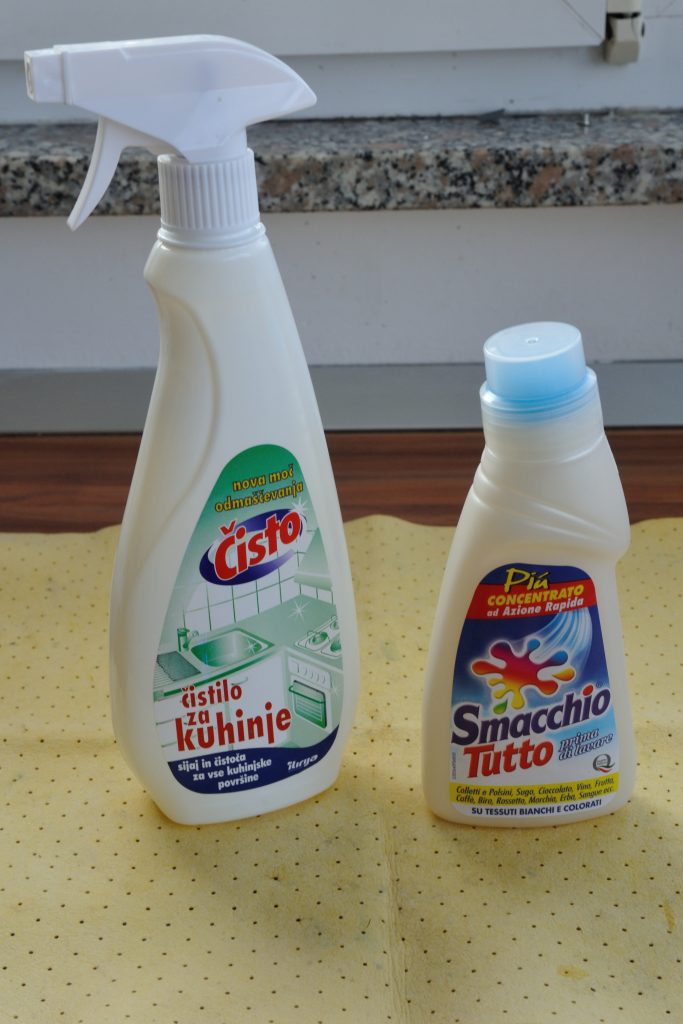 The first one comes in a spray. I simply spray the parts and wipe them with a dry cotton cloth. The second is s a stain remover. I put some hot water in a bowl, add a few drops of the stain remover and leave the lens parts in it for a few minutes. This usually cleans parts to the perfection.
I used those detergents on all aluminum lenses that I cleaned so far, with no damage to the various metal or painted surfaces. If you are going to use some substitutes, you should first try them on the part of the lens (usually inner side of the rings) which won't be visible after assembling.
To speed up the grease removal you may use a soft metallic brush. They usually come in two variants – one with a brass wires, the other with a steel. Both are very useful to clean the threads of the various rings and helicons but if you don't have one, a used tooth-brush can be handy too.
Various sizes of the basic painting brushes are great for applying the grease solvent as well as for the later re-lubrication.
These are my usual cleaning and polishing tools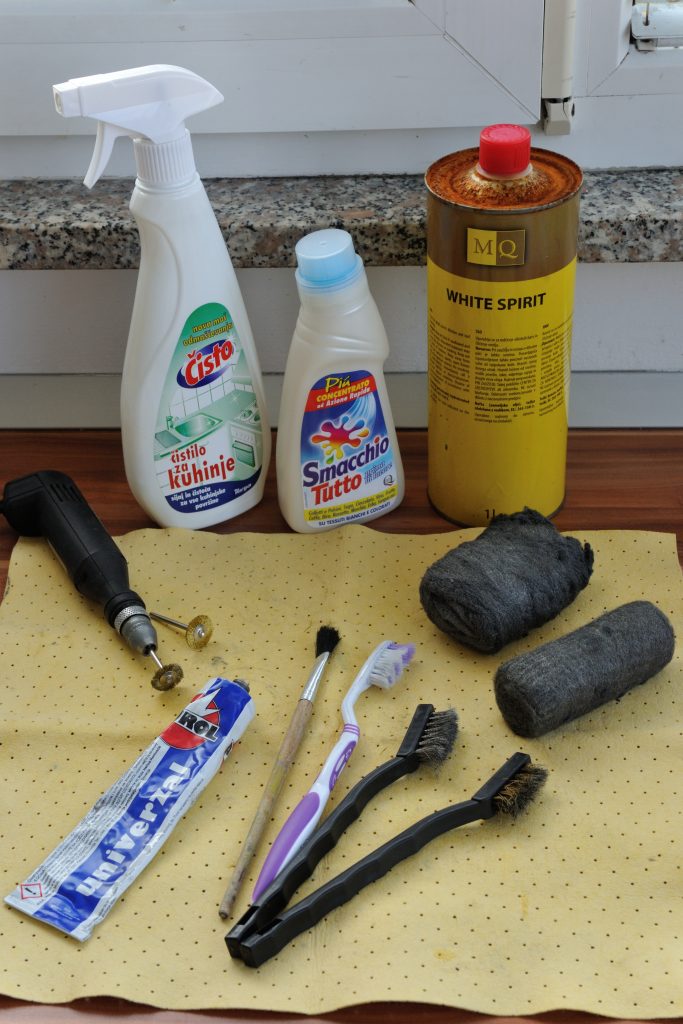 To help this page survive, your donation will be highly appreciated.