Restoring Helios 40 – 85mm f/1.5 – CLA tutorial by Tomas Glavina
49. At this stage we have basically finish. Last that needs to be done is putting the couple together (focusing and optical block). Every marriage, however, needs a ring, in this case don't forget the big one.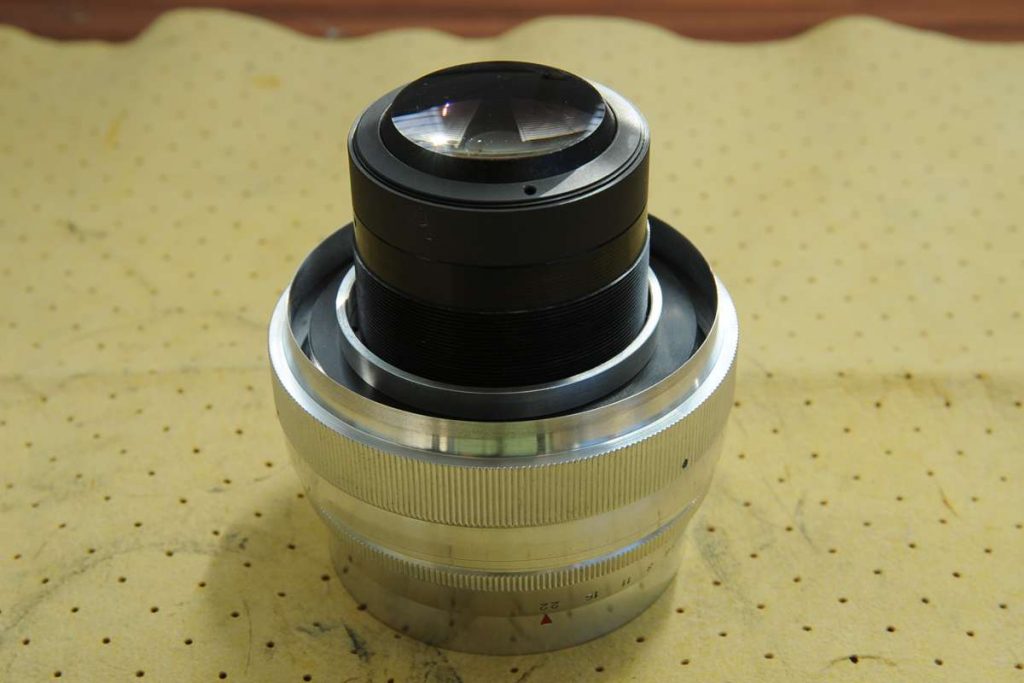 50. Screw both blocks together to complete CLA. If you want, put back the tripod mount. Personally, I use the lens handheld so I leave it without it: You can cover the holes with a bit of electric tape if you like.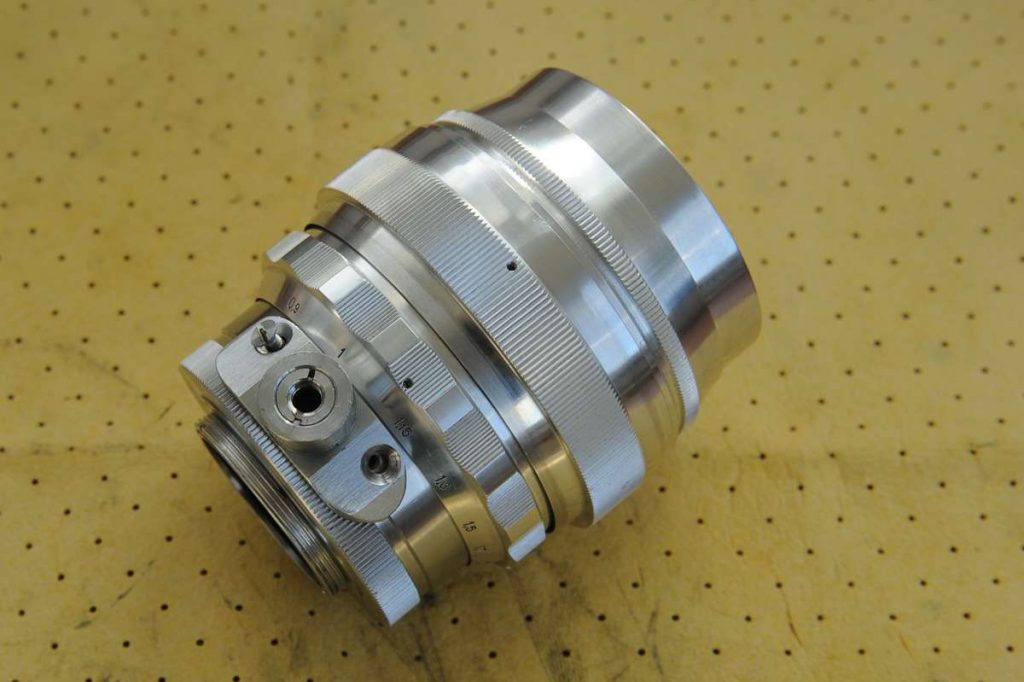 Appendix:
As noticed at the beginning of this tutorial, there is at least one more version of this particular lens, differing in the tripod mount collar.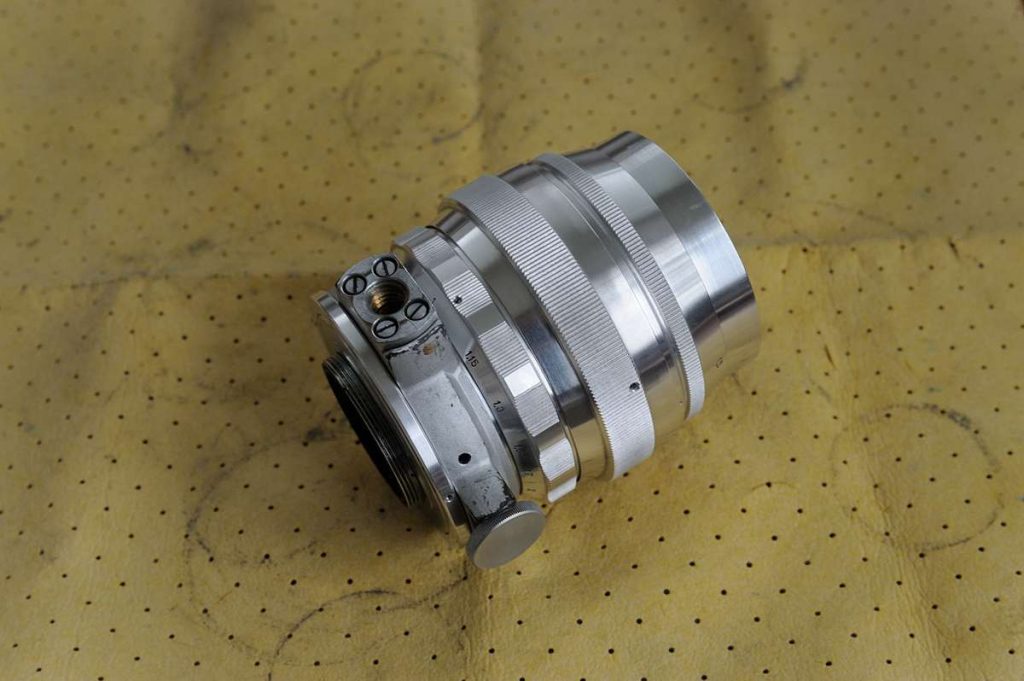 It is very easy to remove it, the only thing that you have to be careful is not to damage the screw heads on the back ring There are three screws.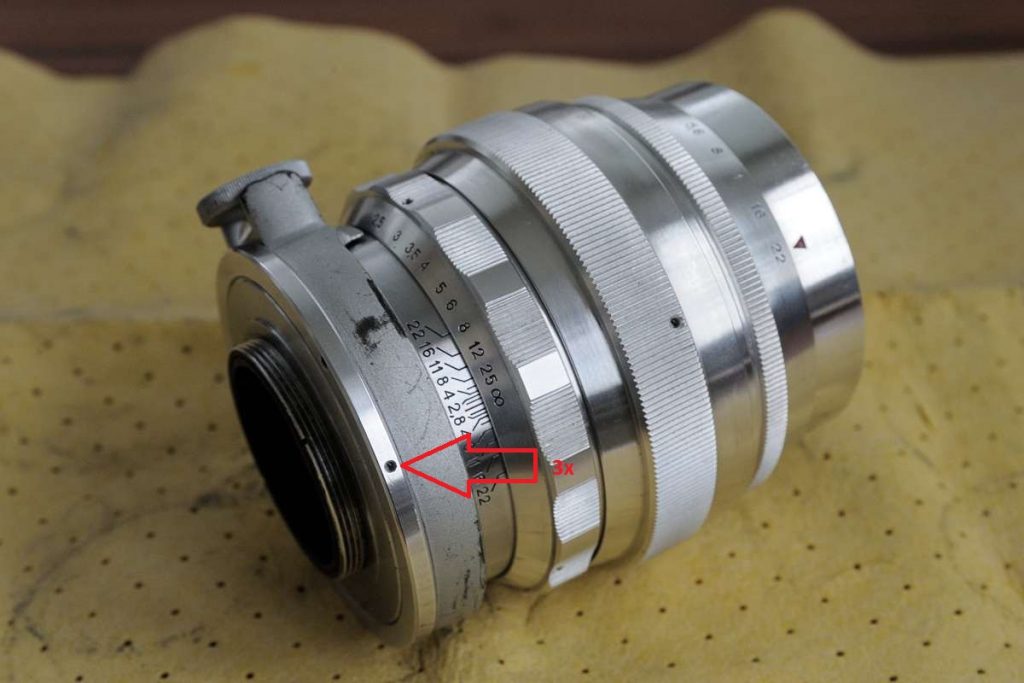 Untighten them, but leave them inside.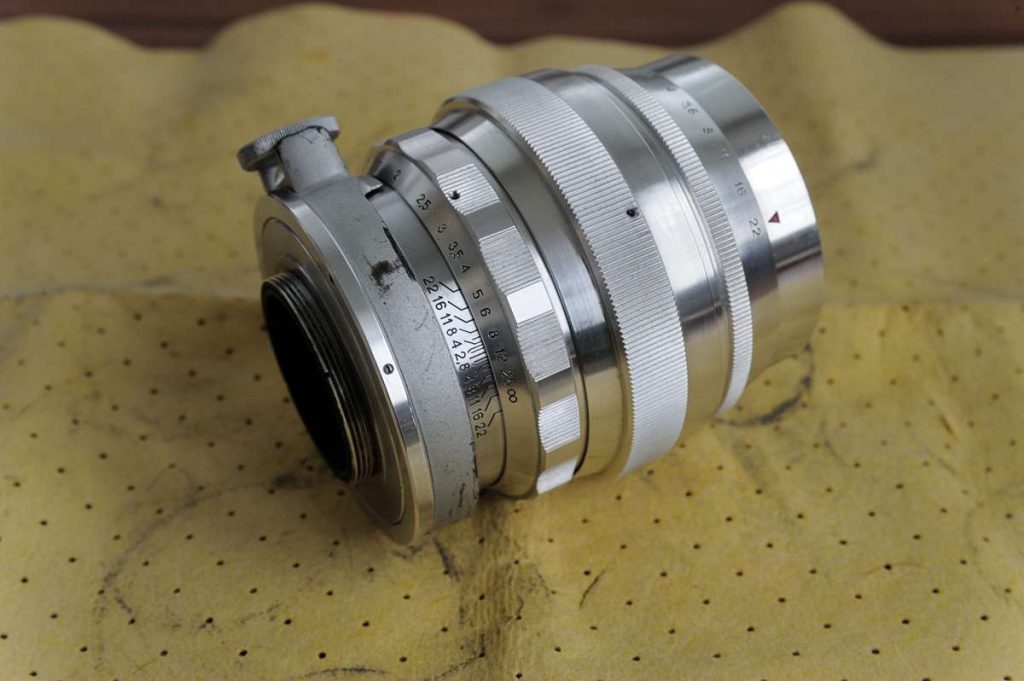 Unscrew the shiny ring once the three screws are untighten. Once removed, make sure that the lock breaker of the tripod ring is released (untightened).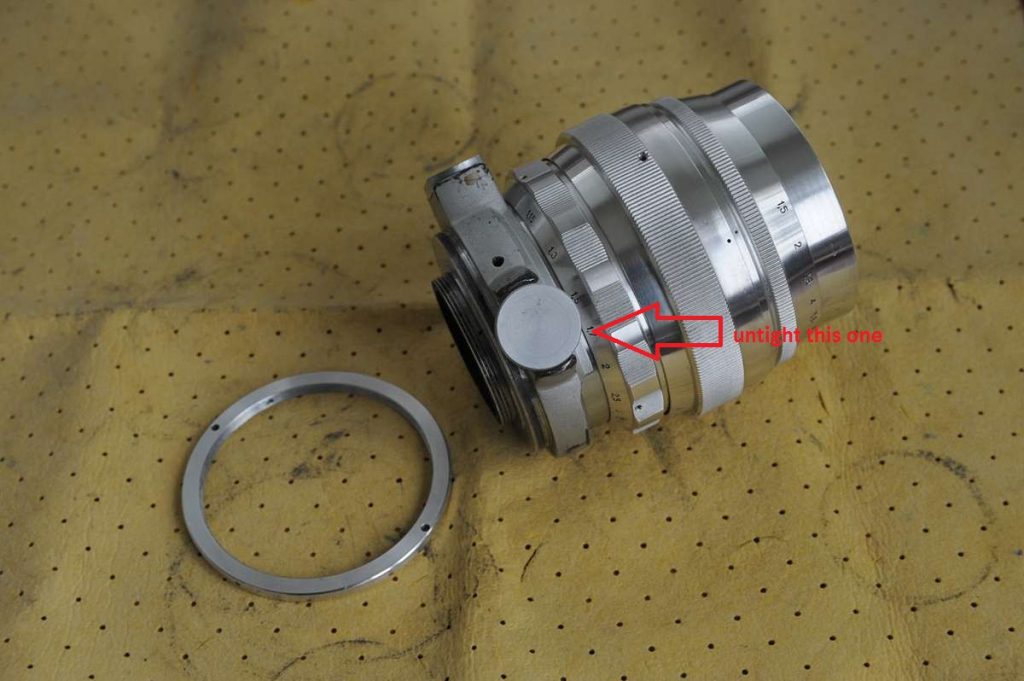 Gently pull back the tripod collar.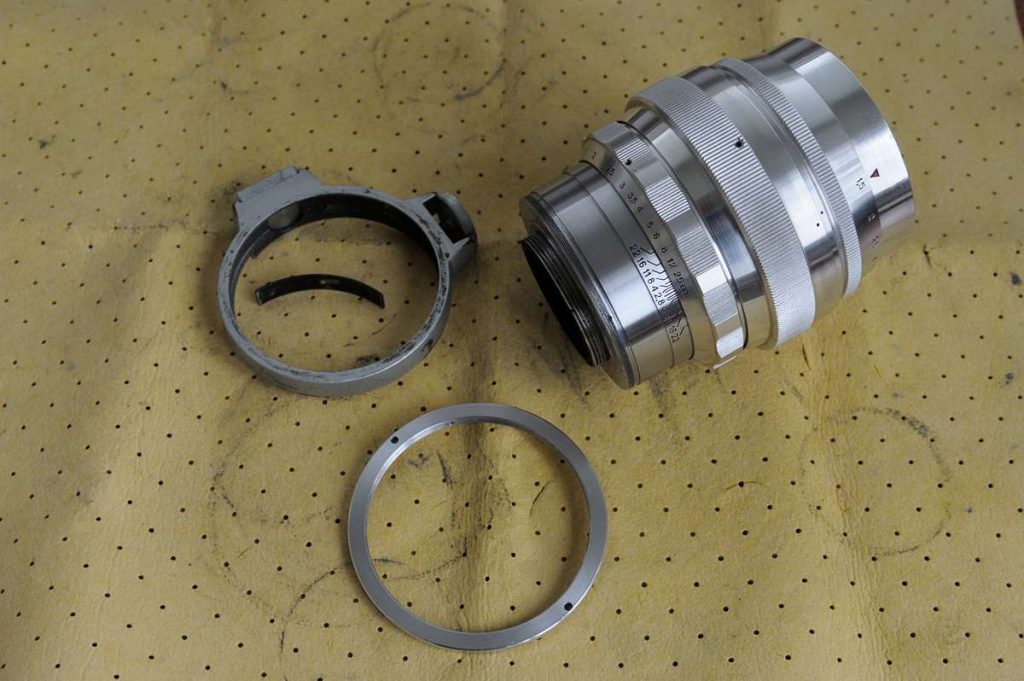 Here is another tip: I am using a metal hood on this lens which is 67 mm in diameter. This Helios has a 66 mm filter thread, so i shaved off the thread on the lens hood a little and now Ii can fit it on. It stays securely enough in place for normal shooting. I got one for tele lenses so it's deep, but since this lens flares badly, it really helps and there is no mechanical vignette that i can see. A hood for a standard lens will be shallower. You can get them cheap on eBay e.g.

If you have any questions, you can use forum link – Helios 40 tutorial by Tomas or leave the comment below.
To help this page survive, your donation will be highly appreciated.