Zeiss Batis APO Sonnar 135mm f/2.8 Lens Review
Auto Focus
Since there are not many lenses that can be used for sport and action in the Sony E mount line, I was curious to see how Batis 135/2.8 will perform in that regard. It is very hard to properly test AF speed and accuracy, because there is no general method that will serve as a standard reference. I simply tried to make a two series of shots in multi shot drive mode, using continuous auto focus (AF-C) and middle zone focus area.
Batis 135/2.8 is a fast focusing lens (and very silent) and in this particular BIF test it didn't disappoint for sure.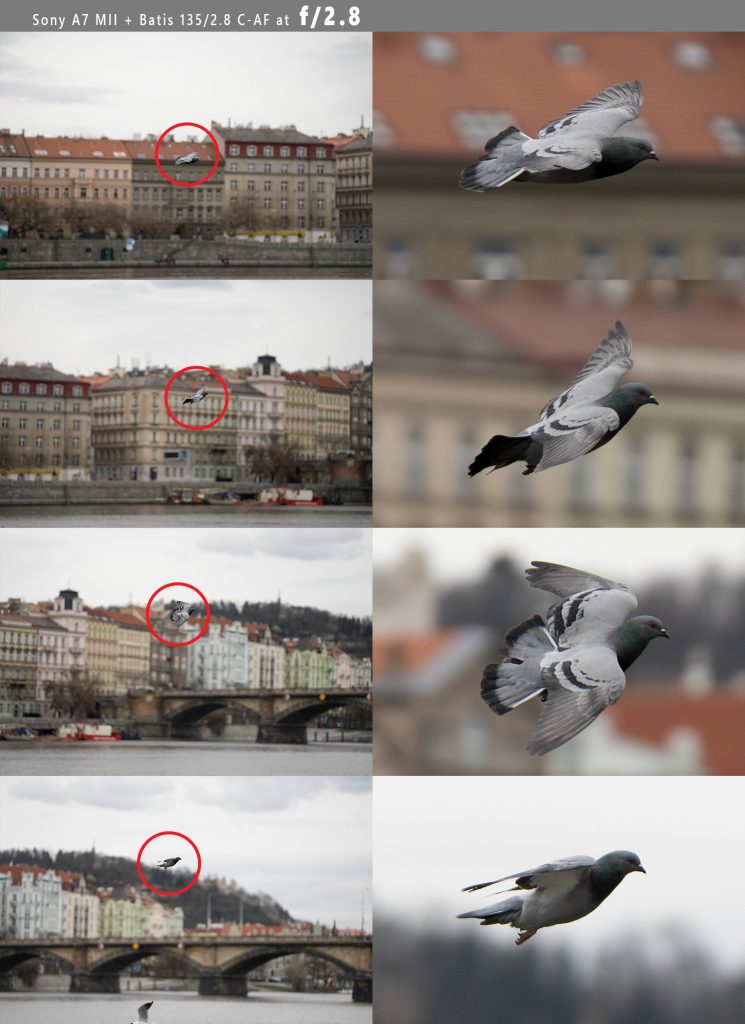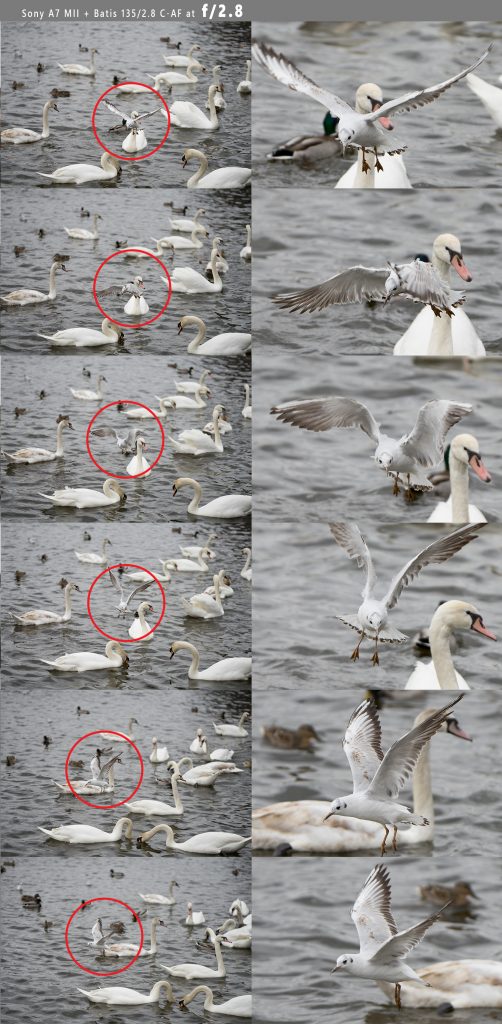 You can judge by images how accurate it was, but consider also very difficult lighting and background for any auto focus system.
There is one problem however, which I believe is related to the early firmware of the lens. Lens focuses quite behind the infinity and auto focus tend to miss focus distant subjects especially those further away. I didn't notice this problem when shooting portraits, it was Jan Tichy who pointed to it, when we were shooting city scape.
Bellows are images that should make differences between auto focus and manual focus, more apparent.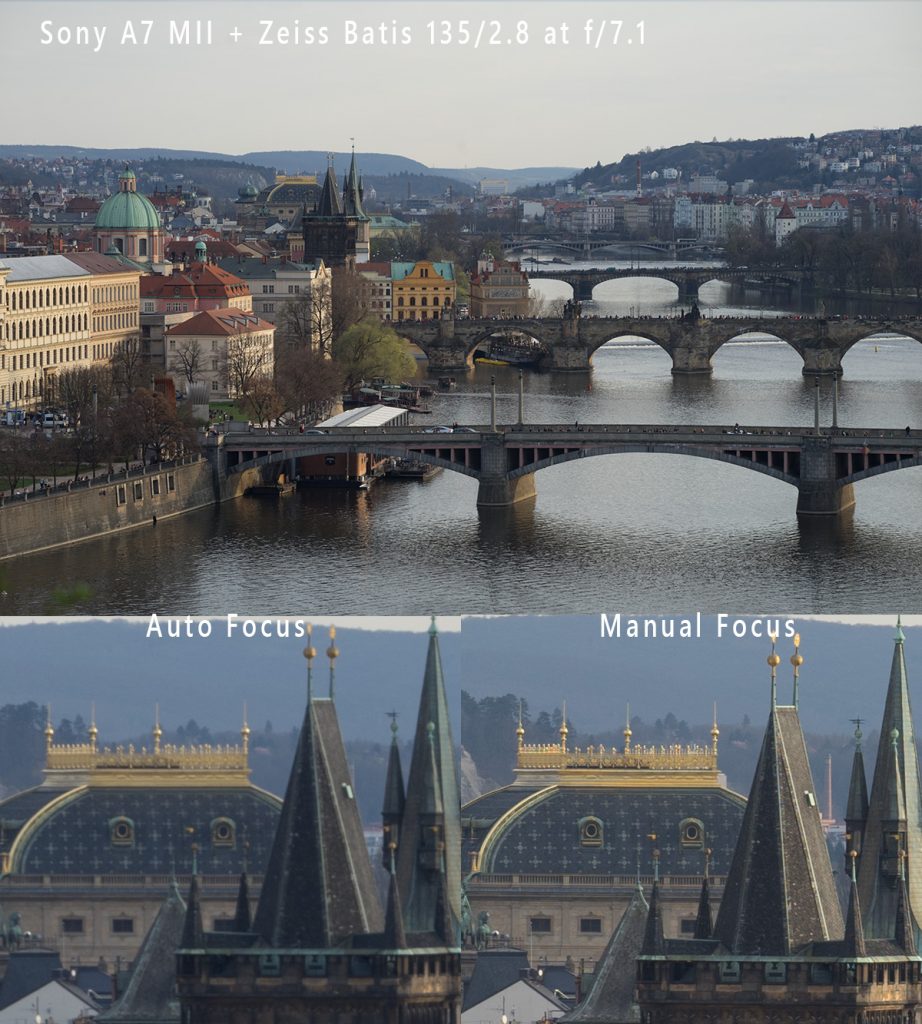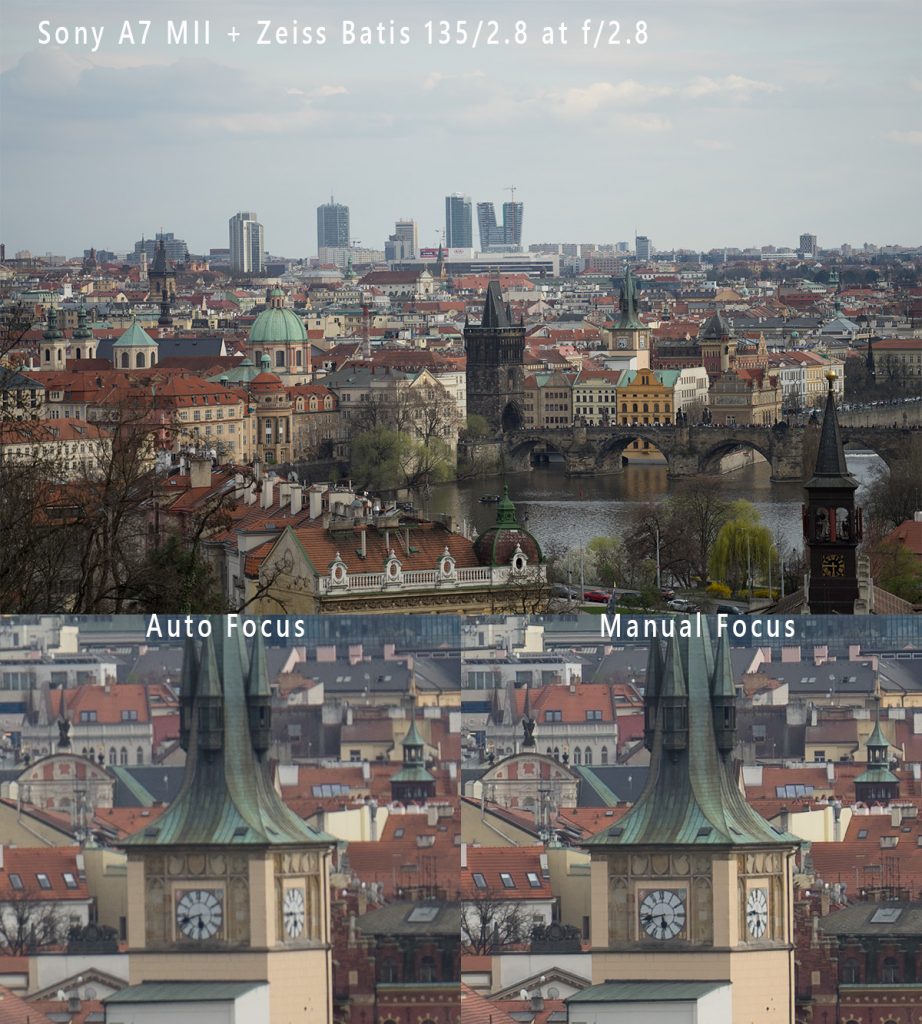 We hope that this was pre-production firmware glitch and that it will be fixed with the official release. (I will try to get some info from Zeiss regarding it).
Manual focus is, as usual for Batis line, electronically coupled. Both Jan Tichy and I agreed, that it is not our favorite system, because it reacts dynamically to the speed of the focus ring rotation. Sometimes when you want to act fast and you need just slight fine tuning of the focus plane, lens simply jumps too far, because ring was shifted too fast. This might be good for macro lens with its very long throw, but for this type of the lens it was rather frustrating.
At the medium (portrait) distances, lens auto focused fast and mostly accurate on Sony A7R II and A7 II. We didn't test it on other bodies.
Sample Gallery
All images bellow where post processed to our liking. They should not be considered as a merit for the lens pure optical performance, but they should help you to recognize, what can be achieved as a final output.