Zeiss Batis APO Sonnar 135mm f/2.8 Lens Review
Build quality
Batis is based on the traditional Sonnar design and it uses not less than eight elements made of special glass with anomalous partial dispersion. Design also feature floating lens element for better performance across the focusing range.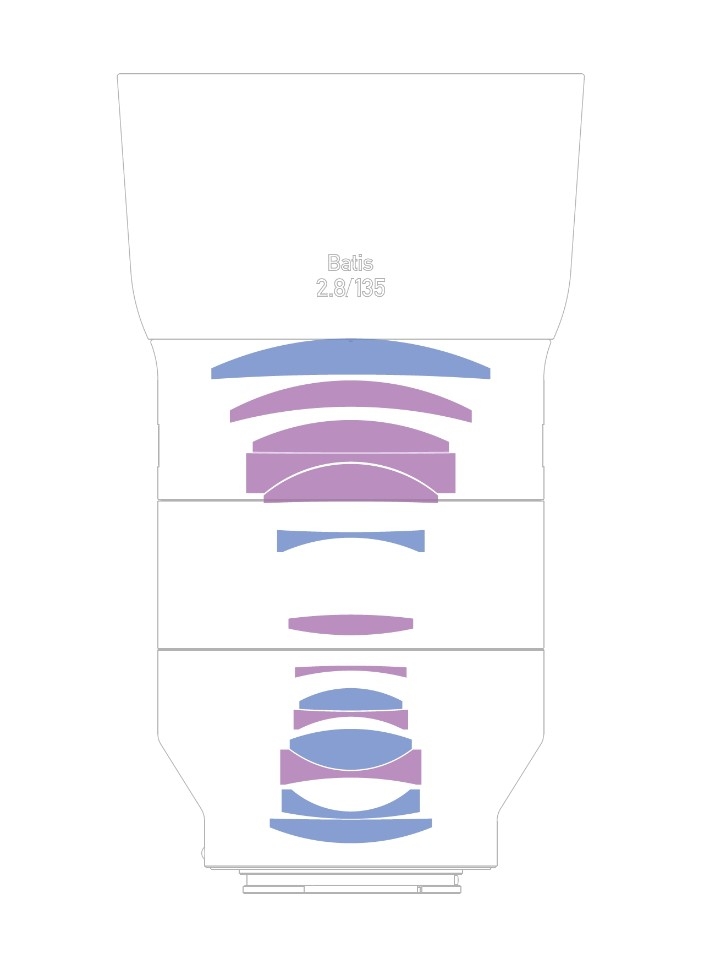 With 14 elements in 11 groups it is one of the most complex designs that I have recently seen and it is incredible that it weighs only 614gr (considering that it incorporate AF and OIS too).
Lens comes in large paper box with the blue polyurethane filling, plastic lens hood is part of the package.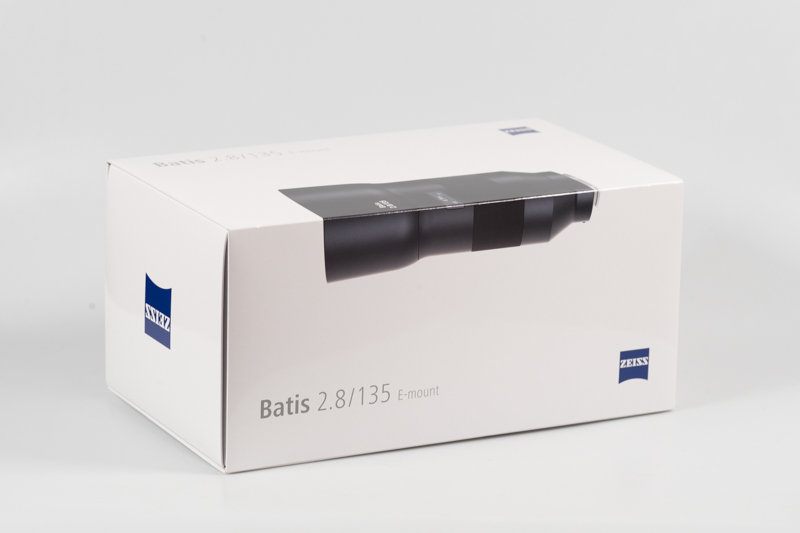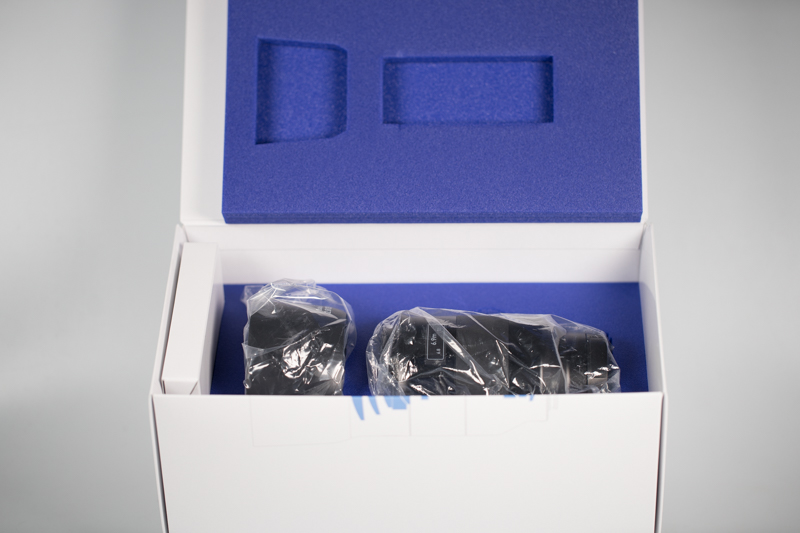 It's not a big deal, but those plastic bags  inside, seem to me inappropriate at this price level. I can imagine nice gray breathing paper bags, if not textile pouches. In the production version, you will also find warranty, hand signed quality control certificate and instructions.
All Batis lenses looks very similar, there is nothing new that will stand out.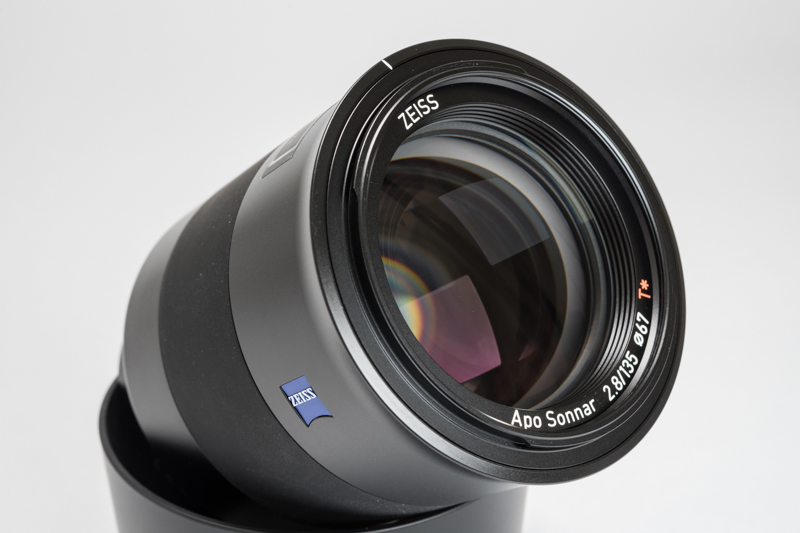 Lens itself is made of a metal composite, with built-in OLED display which substitute for distance scale engraving as well as related DOF scale. Lens has rubberized focus ring, metal mount and plastic lens hood bayonet type. Being a native Sony E mount AF lens, it supports all advanced AF functions of the camera system and has electronically coupled manual focus feature. Implementation of manual focus is also very good and OLED display has some advantages, especially because it can be under-lit for better visibility in the dark surrounding. Unfortunately, displayed values have to be taken with some reserve and their accuracy is certainly not 100%.
Batis 135/2.8 is also weather (moisture and dust) protected (blue gasket ring is there to prevent any possible leakage for water or/and dust between lens and camera body. For the full weather protection it is advisable to use protection filter.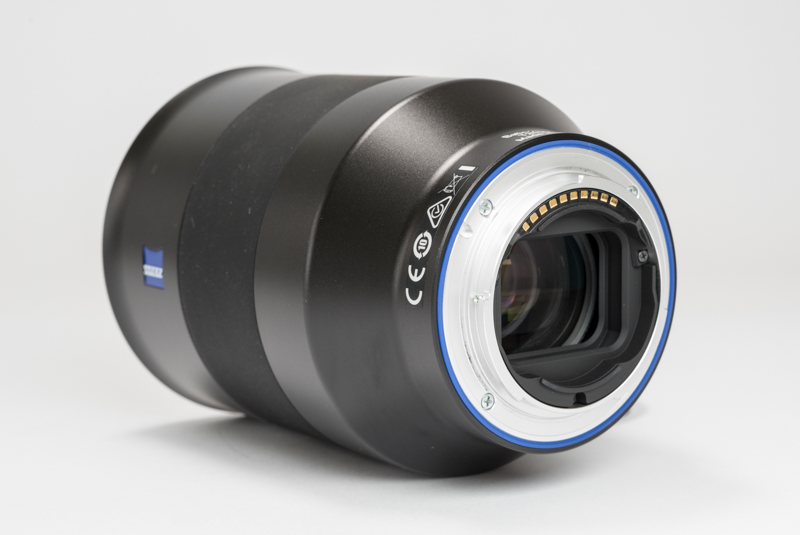 Rear element is well recessed and protected with the plastic baffle where electronic contacts are also integrated.  Soft rubber grip for focusing  is pleasing for operation but collects a lot of finger prints and scratch marks. Black matte finish of the metal housing is more resistant toward finger prints but even after a short, careful handling, the lens looks somewhat messy (metal part should be easy to clean though, rubber not).
Batis 135/2.8 is a "fat" lens, but not very long fortunately. It is rather light considering its specification and as such it is a joy to use on Sony E mount cameras. As per size, without lens hood it has a reasonable length, with a lens hood it is a "big" lens (fortunately still very light).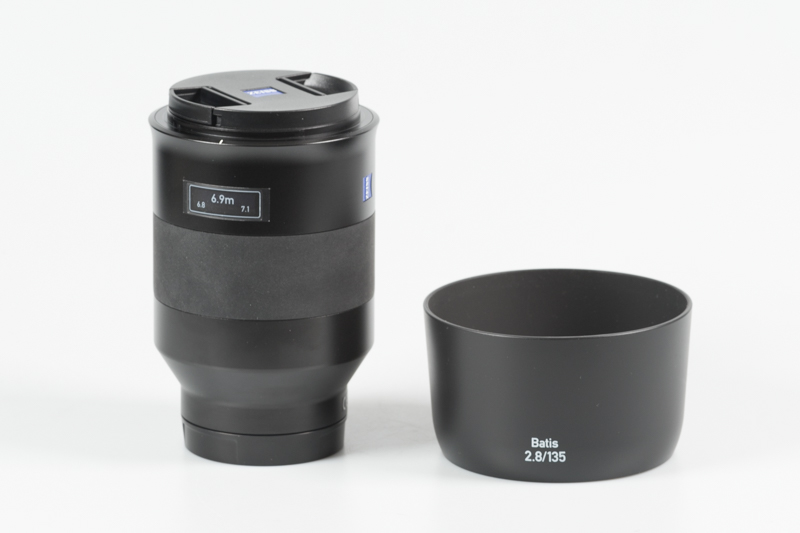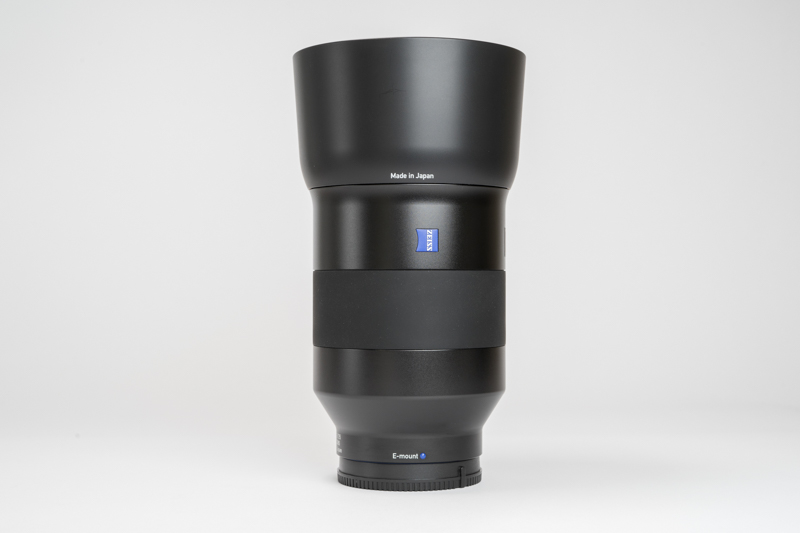 To give you a better idea about its size, I took comparative images with the Sony 55/1.8 Sonnar ZA on my Sony A7 camera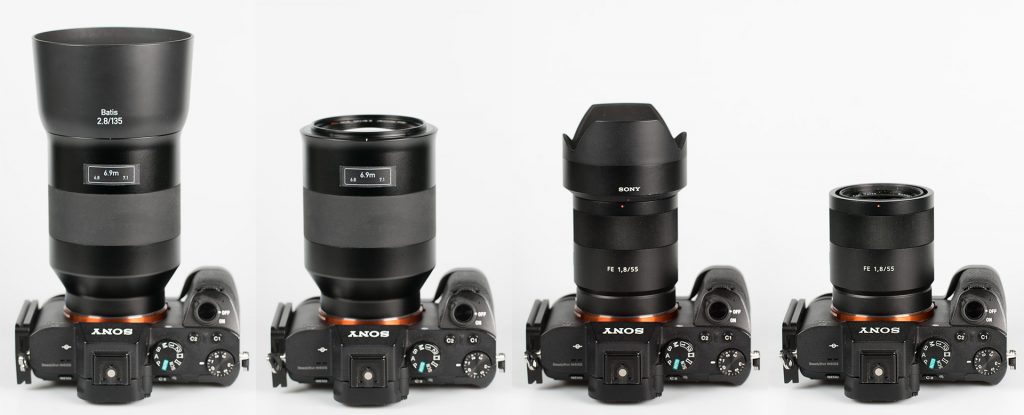 Lens hood is made of plastic and when mounted it looks like being integral part of the lens. While Batis 135/2.8 has excellent flare control, using lens hood with this type of lenses is always recommended. Mounting the hood is easy, two white marks (dot and line) should be aligned and hood should be twisted clock wise until it locks in the place. It fits very tight.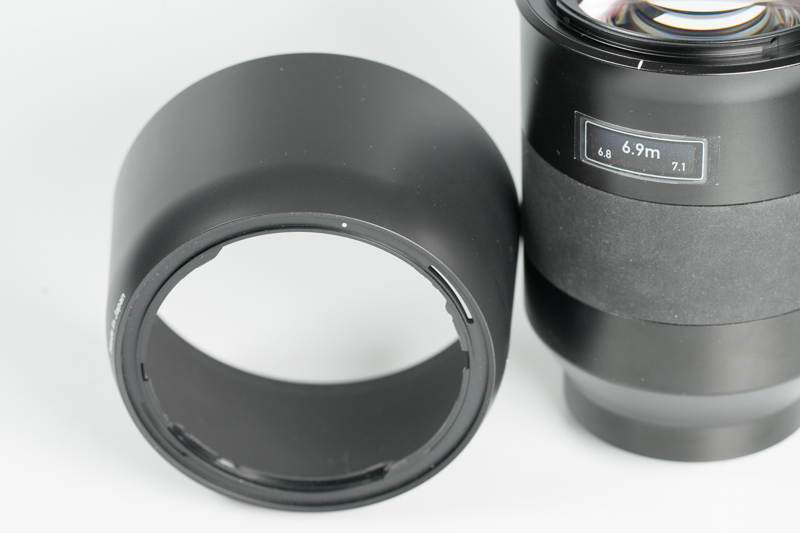 As usual, putting the lens cap on, (and taking it off) when hood is mounted is not exactly easy operation. I found it easier to use a plastic push on (in this case – push-in) cap from some giant lens that probably get lost in the dark of my cabinet.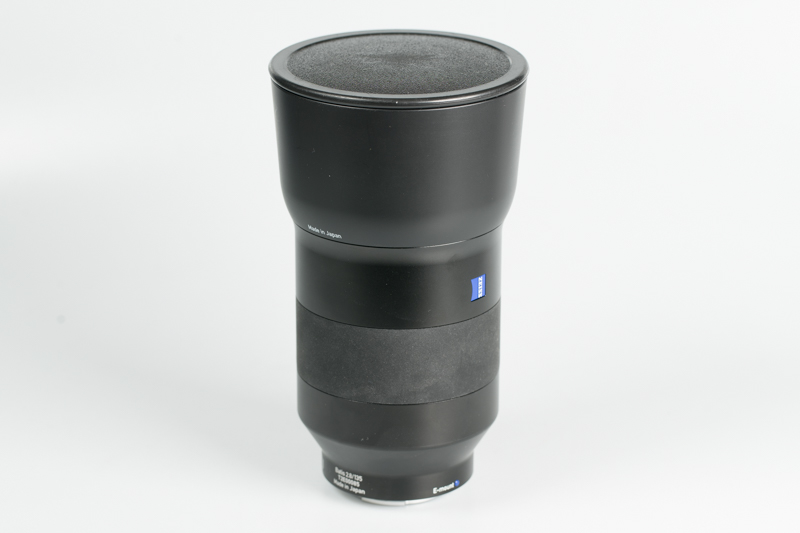 67mm filter diameter is reasonable and common size and it is same as on Batis 85/1.8 and 25/2. Only Batis 18/2.8 has larger diameter – 77mm.
Production tolerances are very low, everything is assembled with the utmost precision and because every single lens is carefully checked by QC inspectors, chances to buy a bad sample are very low. This is one of many trademarks of Zeiss Brand.
Batis 135/2.8  have optical image stabilization that works in synergy with sensor stabilization to give best possible performance. We were able to achieve sharp results with speeds as low as 1/30s, but this greatly depends on the photographer skills.
Sample Gallery
All images bellow where post processed to our liking. They should not be considered as a merit for the lens pure optical performance, but they should help you to recognize, what can be achieved as a final output.