Zeiss Milvus 85/1.4 vs Zeiss Otus 85/1.4 vs Zeiss Planar 85/1.4 – Comparative Lens Review
Build Quality
All three Zeiss lenses are exceptionally well manufactured. Build quality is among best in the industry, but there are few important differences to mention. The brief look on all three lenses will tell us probably most important thing to know – Planar is significantly smaller (and lighter) than other two lenses.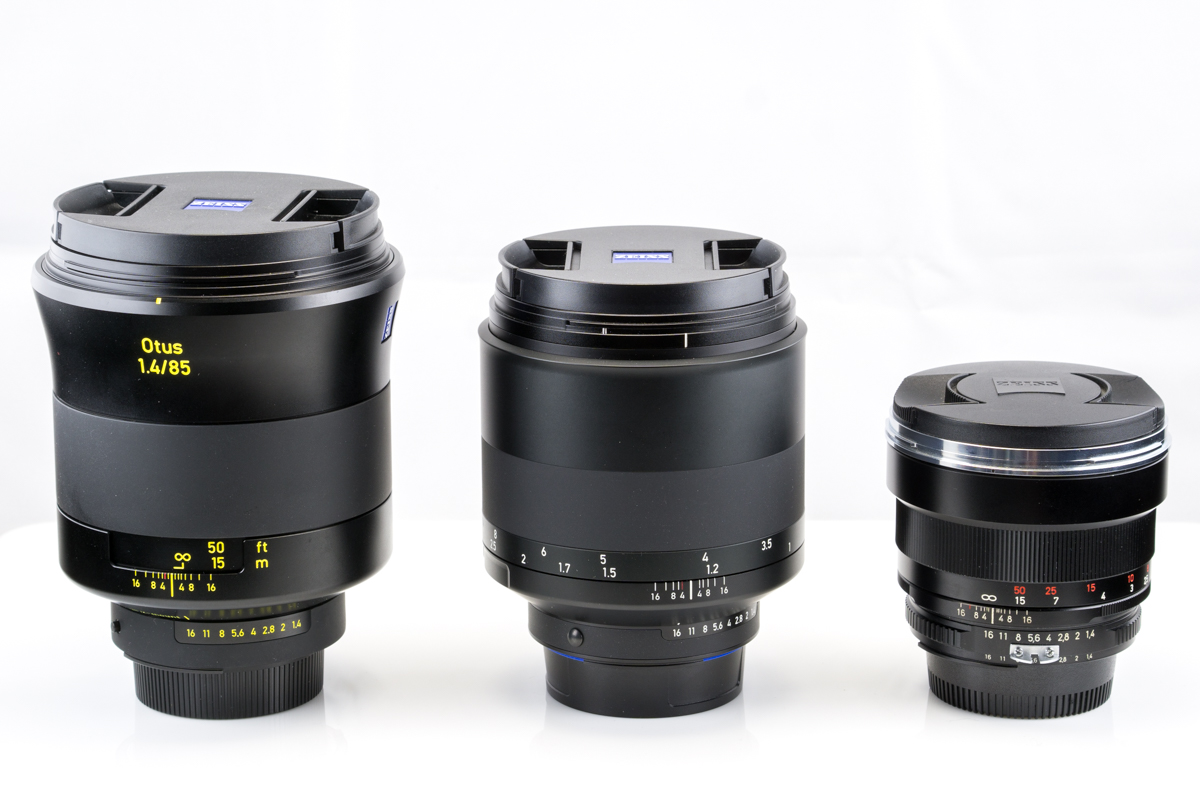 For some, this difference might be decisive, because size and weight are often one of the key priorities. Beside much more complex optical design with almost double glass elements, other two lenses have their own advantages of course. Let's take a look on each of them.
1 Zeiss Otus 85/1.4 ZF.2
Otus 55/1.4 was first to introduce new Zeiss DSLR lens design, and Otus 85/1.4 is following in the same direction.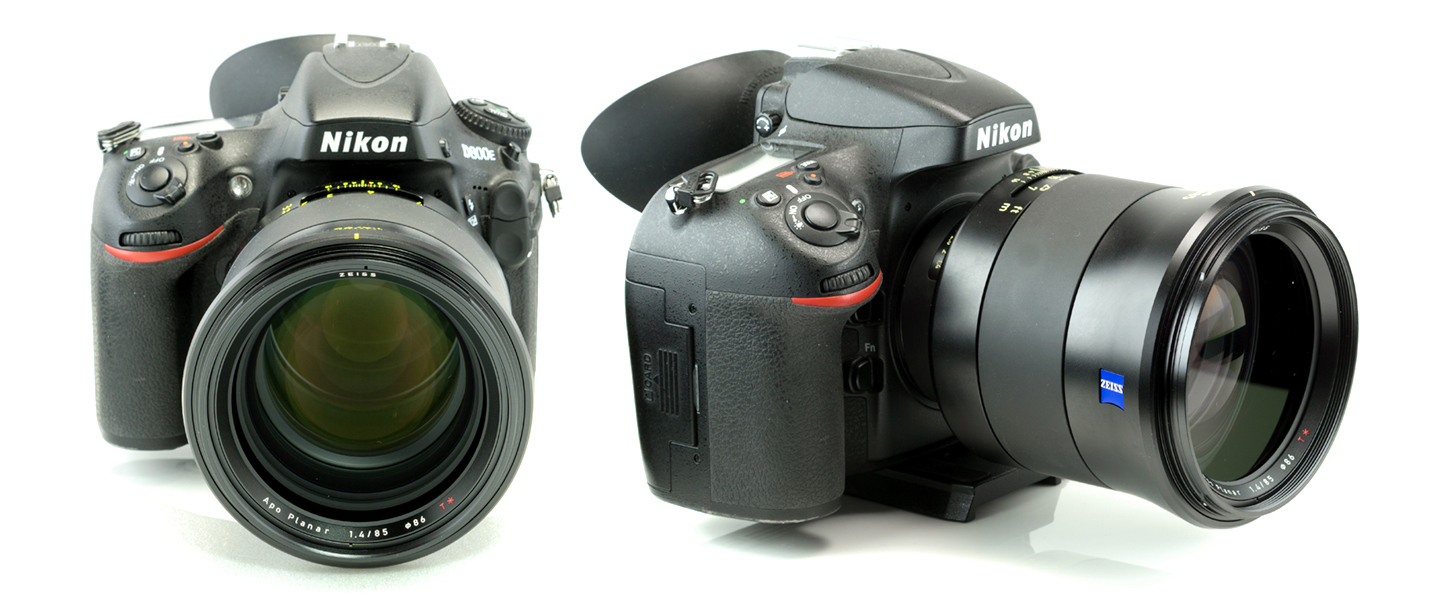 Made of metal and glass mostly, lens feature rubberized focus and aperture ring (Only ZF.2 version). That makes lens handling somewhat more convenient, especially in the cold weather, but on the other side, rubber itself is very prone to fingerprints, light scratches and dust.
Using lens just a couple of days will leave marks on the rubberized parts and probably influence its resale value. On top of that, used rubber doesn't really look and feel very solid (it feels rather pleasing and soft) and the big question is its durability in time. I don't want to even think, how much will Zeiss charge for replacing it.
At the rear side of the lens, we will find 30mm glass element (aspherical) which is positioned almost in line with the contacts at infinity focus settings. Shifting focus toward close range will pull back rear lens element for approx. 1 cm inside the lens, leaving only black tube around. This construction should insure inner reflection free performance. On the Nikon (ZF.2) version we can find rubberized aperture ring above the mount, followed by distance scale in both feet and meters. There is also DOF scale. All numbers and letters are engraved and colored in yellow. The mount itself looks very solid, but Otus doesn't have weather sealing protection (gasket ring) around the mount, which is shame for the lens in its price category.
Focus ring, is approx. 30mm wide, which in combination with super smooth focusing ring, delivers unique and excellent manual focusing experience. 270° focusing throw ensures outstanding precision when critical focus is needed. Getting back to focusing, I think that it might have bearings inside, because such an even dampening in its whole range is really incredible construction achievement. Maybe only most expensive Leica or old Contarex lenses would come close to this manual focus enjoyment.
Front of the lens feature massive filter thread of no less than 86mm!!! If you plan to put filters on this lens, another significant investment should be expected.
Lens comes in nice and big paper box, together with all metal Lens hood and both caps. However, you won't find any carrying box or at least pouch for transporting or storing the lens, which is slightly hard to digest considering the price.
All in all, Otus 85/1.4 is big, heavy, extremely well made, with amazingly smooth and precise manual focusing, huge filter diameter and no weather sealing. Love or hate its "new" design, it says at the first touch – I am professional optical instrument!
2 Zeiss Milvus 85/1.4 ZF.2
Milvus lens line, went in the Otus direction. Both lines have similar design, and I believe they are made from similar materials.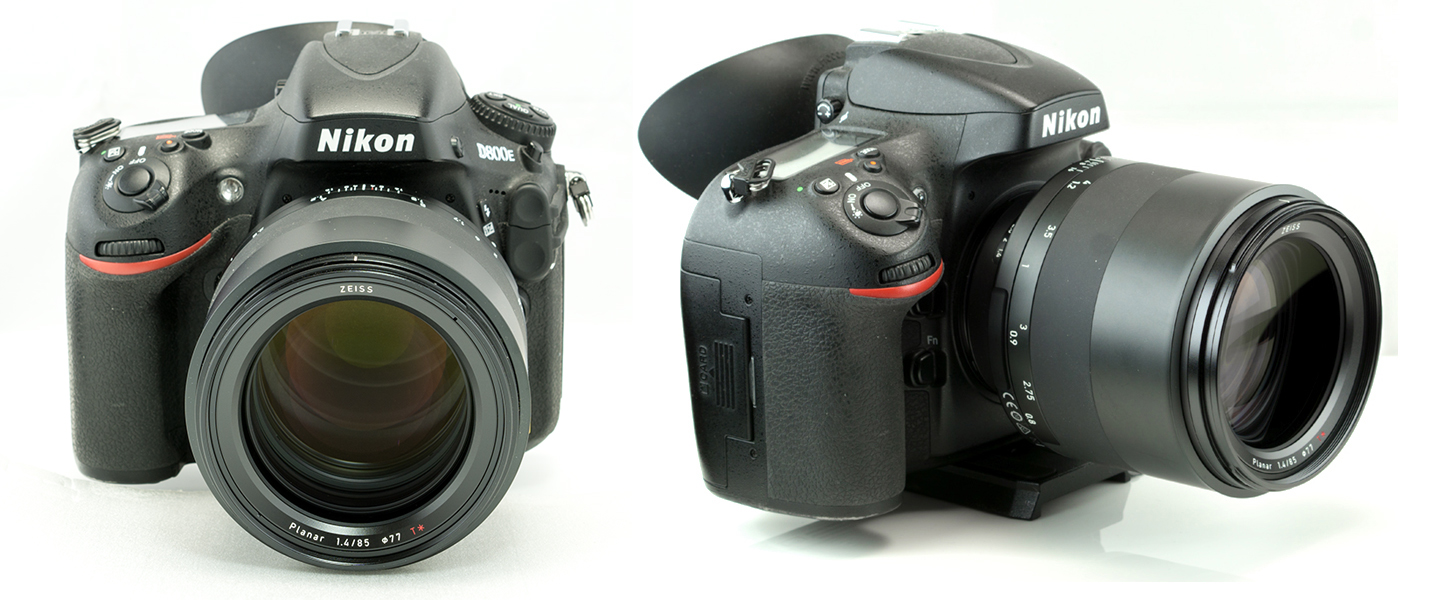 One of the key differences between Otus and Milvus is that Milvus lenses are moisture and dust protected (to complete protection, clear front filter is needed). To ensure weather sealing, there is insulation bellow each moving element and also blue rubber ring around the mount. Zeiss sometimes makes moves that is hard to understand. Why their flagship – Otus line lack weather sealing is beyond my understanding, but the fact that Milvus has this feature, is great plus for potential buyers, especially professional field photographers.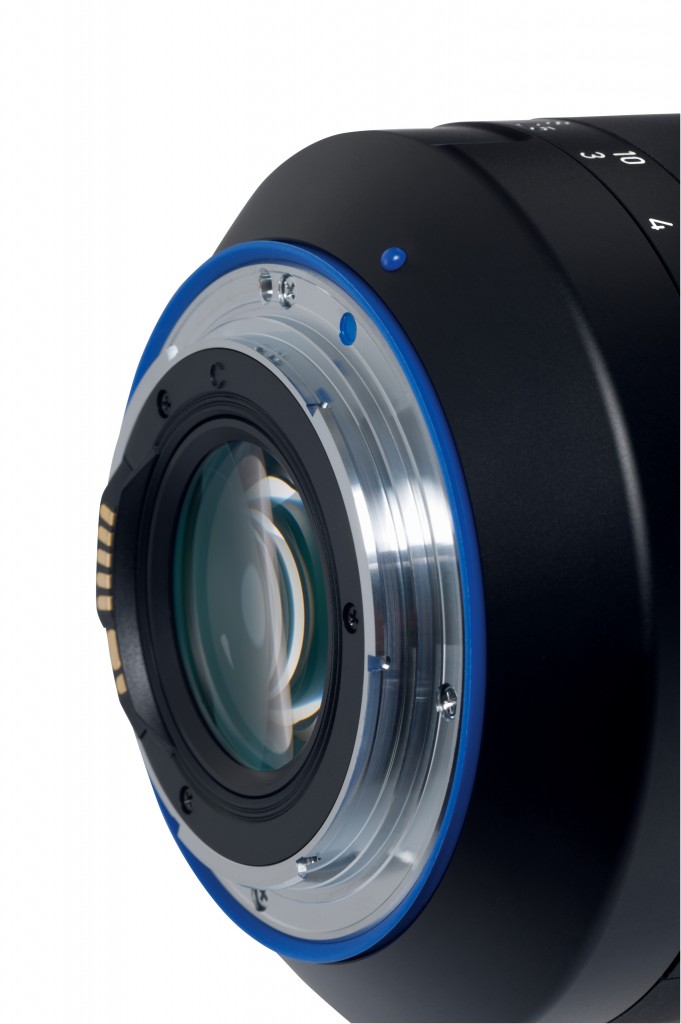 31mm rear element is protruding at the infinity settings, while it hides for approx. 1cm inside the lens when focused to 0,8m. (Above image is showing only sealing, the lens is not Milvus 85/1.4)
On the bottom of the lens, we can also find de-clicking aperture switch – which upon selected position allow click-less aperture feature, very useful for video shooting. This feature was first presented in Zeiss Loxia line.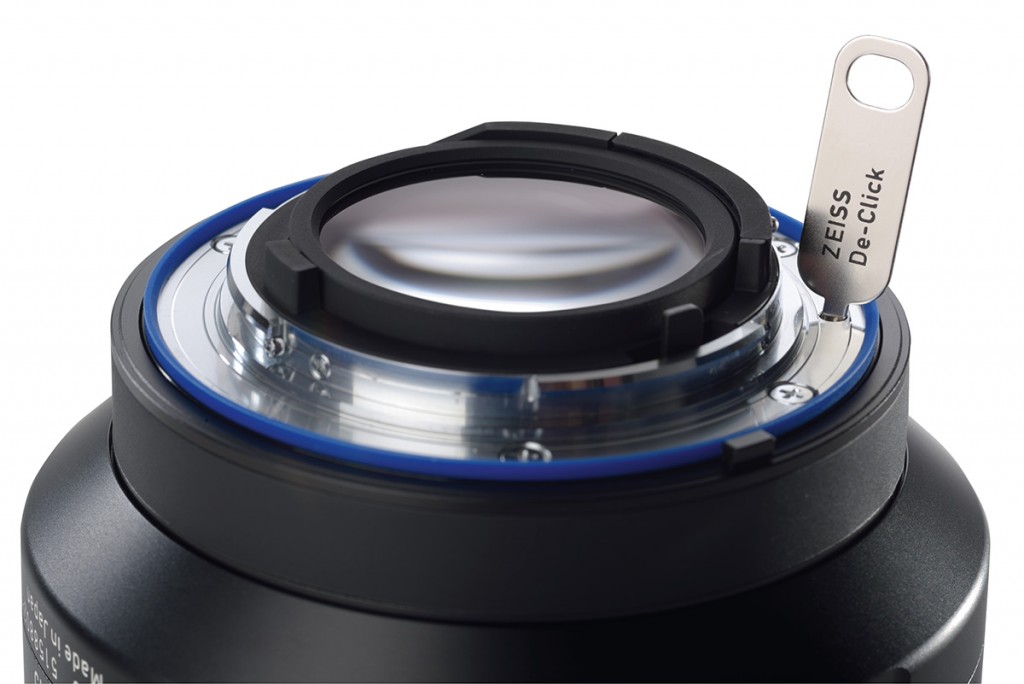 Moving above, we will find rubberized aperture ring, which is rather thin and being close to the camera body when lens is mounted, it might be slightly harder to adjust for people with strong fingers. Further above, there is distance scale in feet and meters and DOF scale. All letters are engraved, so they should be better protected from paint peeling.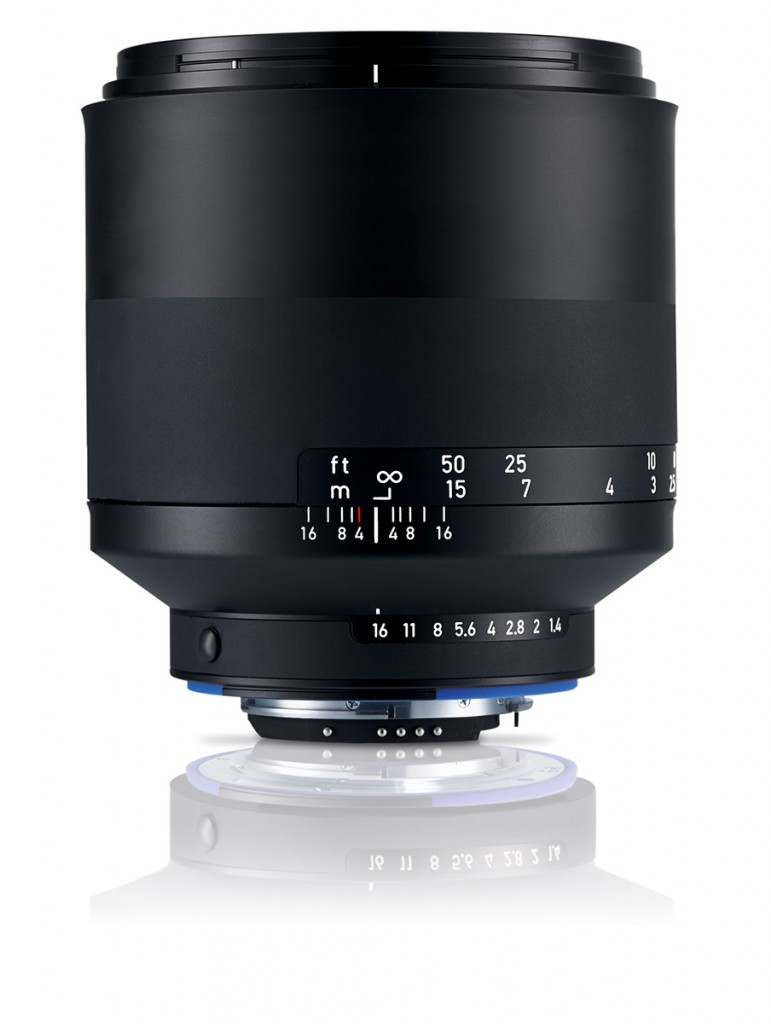 Distance scale is engraved on the manual focus ring which extends to the very edge of the lens. Part of that ring is rubberized with a 20mm wide strip, which improves grip. Rubber seems to be the same as on Otus lens, soft and pleasing but very prone to collect dirt and light scratches. The huge focus ring turns up to almost 270° slightly more than Otus, allowing very precise manual focusing. However focusing feels different from the Otus. It is well dampened but not as smooth and fluent as with Otus. Overall, I liked Milvus manual focusing least from all three lenses, but it might loosen a bit with more usage.
On the front we will find 60mm diameter anomalous partial dispersion glass element, that is moving inside-outside with change of focus. 77mm screw mount filter thread is outlined with the lens hood bayonet mount. Lens hood is all metal and it fits perfectly on the lens, making hardly visible spacing distance. With a lens hood, Milvus looks like nice (but huge) monolith device.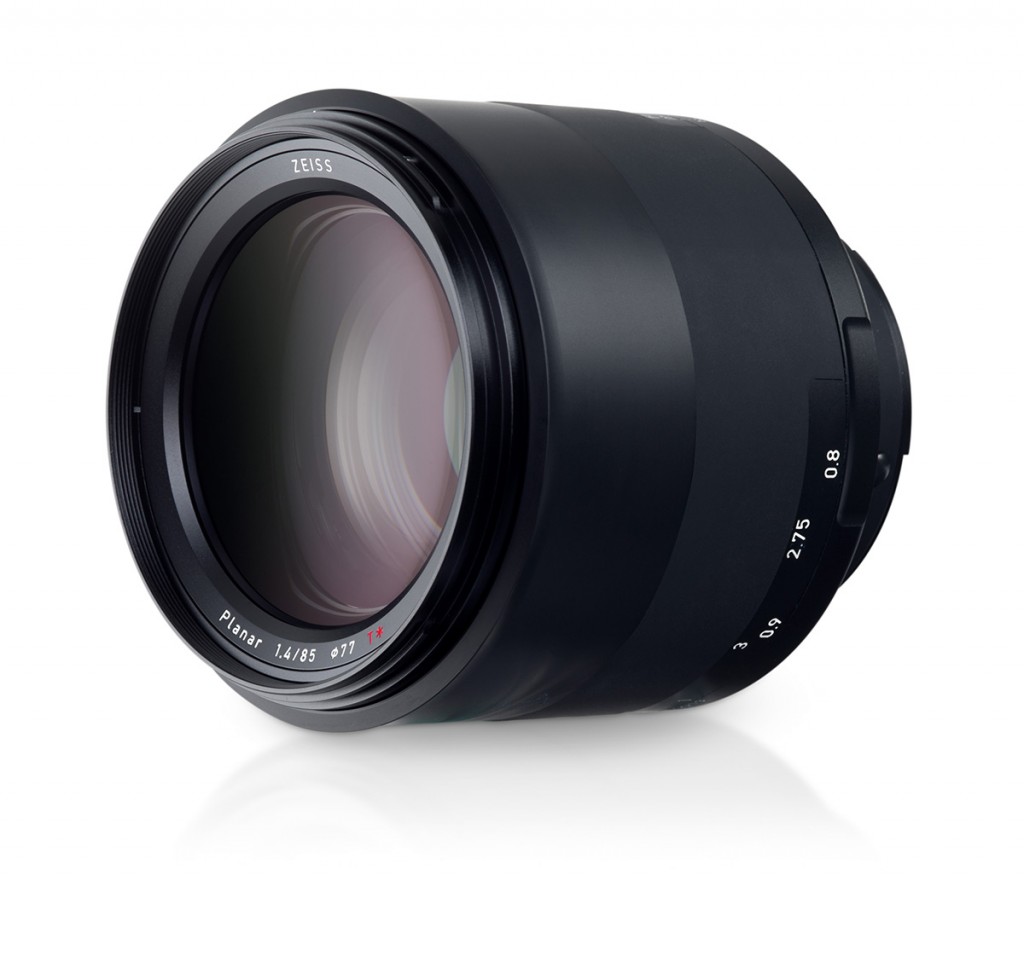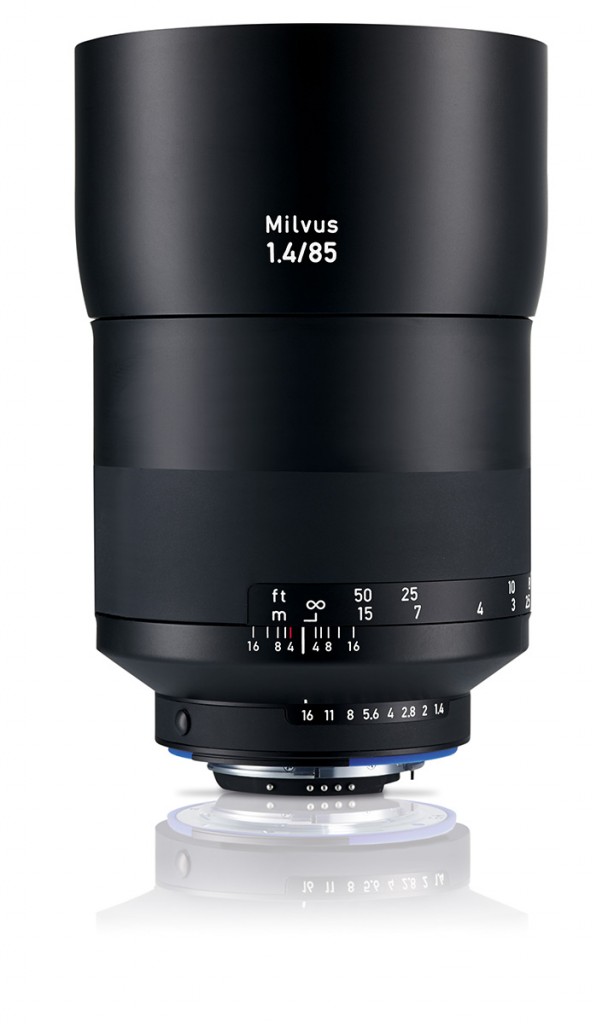 Milvus 85/1.4 feels and look really good. In comparison to Otus, with which it shares same number of elements and groups (11/9), it is slightly shorter, but also slightly heavier. Build quality is exceptional but it feels just a little behind Otus when you hold them both in hand. I am not sure why, it could be slightly different paint, metal or probably different focus helicoid construction, most probably is just my personnel imagination.
Lens comes in slightly smaller paper box than Otus, together with both caps and lens hood.
Being weather sealed with large and precise manual focus ring, 270° focus throw and de-clicking aperture, it actually beats Otus by specification. On the other hand, I would like to see somewhat smoother focusing.
3 Zeiss Planar 85/1.4 ZF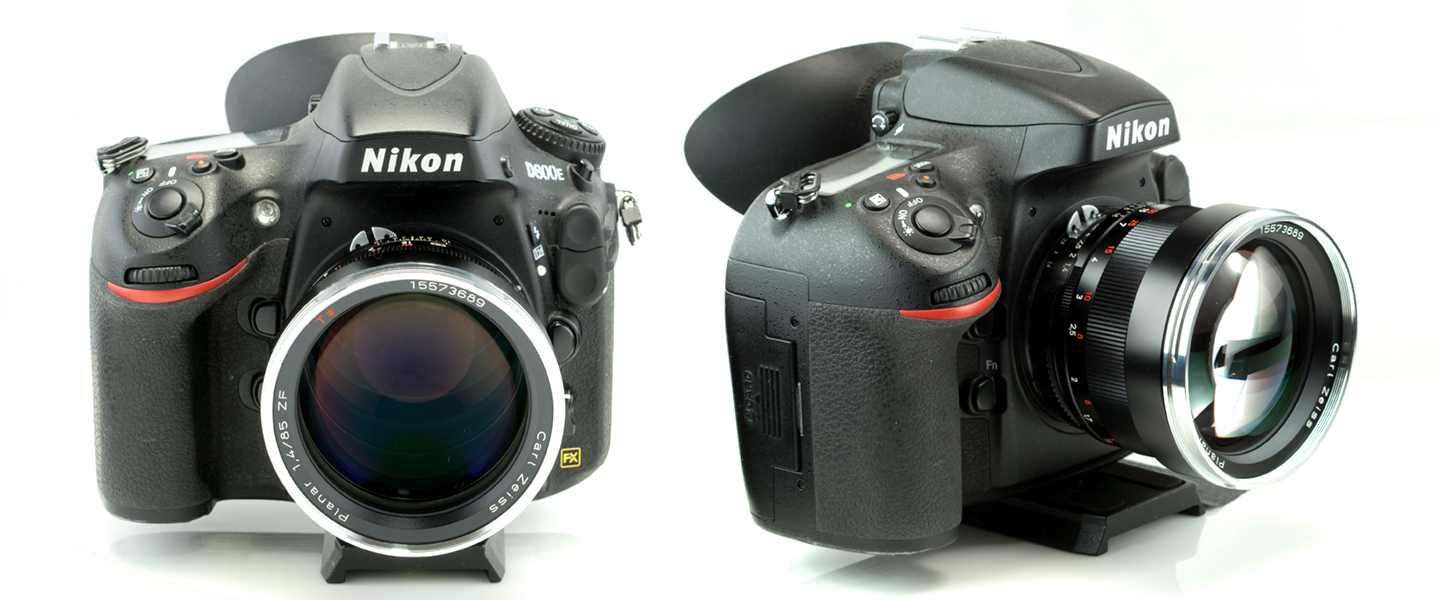 We got Planar 85/1.4 ZF for test from my friend Martin Zeljak. Lens wasn't new, but in a perfect condition as you can see from the above image. The difference between ZF and ZF.2 version is in existence of electronic communication with camera for the ZF.2 version. Optically, they are supposed to be same. Planar is very compact in comparison to other two lenses, but its build quality is as good as it gets for traditional design. Metal and glass, no rubber, no fancy features such as de-clicking.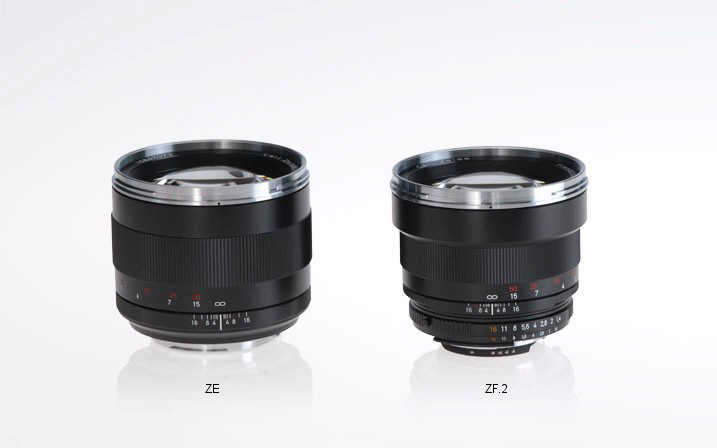 All metal focus ring with fine ribbing, wide just enough for finger grip, has a throw of approx. 245°, which is maybe not as generous as the other two, but more than enough for very precise focusing. Focus scale is engraved in meters and feet, and there is also DOF scale.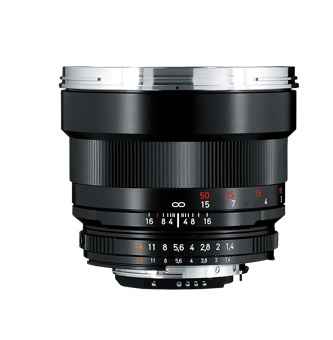 Aperture ring (only ZK, ZF and ZF.2 version), is bellow the focus ring and being very thin, it's sometimes hard to find it without looking at the lens, but it is far enough from the mount for comfortable operation.
72mm filter thread surrounded by lens hood bayonet is the only silver part on the black barrel. Lens hood is also metal and it fits well, but far from Milvus or Otus precision.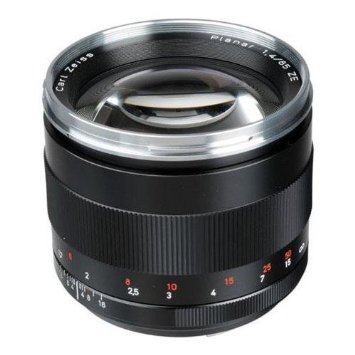 Lens comes in much smaller paper box with the caps and hood included.
Zeiss Planar 85/1.4 ZF is traditional looking lens. It's a testament of precise craftsmanship, high quality materials and functional design. I love how the lens looks and feels in hand, much more than Otus or Milvus but than, I am old school photographer…
To help this page survive, your donation will be highly appreciated.