Zeiss Milvus 85/1.4 vs Zeiss Otus 85/1.4 vs Zeiss Planar 85/1.4 – Comparative Lens Review
Field Test – Bokeh
One of the key features of portrait lens is the way it renders blurred areas. Character of that blur, usually refereed as bokeh is source of endless discussions and opinions. There are some qualitative aspects that are possible to identify in the blurred areas, but there is no aesthetic rule that will say that this bokeh is nicer than that one. Standard triplet lenses, such as old MOG Trioplan 100/2.8 are creating bubble bokeh that is all but smooth, however many choose this lens just because of that specific look. To understand what is bokeh and how you can define its look, I encourage you to check this brilliant article from Jakub Travnik – http://jtra.cz/stuff/essays/bokeh/#what_is_bokeh
Very often however, people are confusing quality of bokeh with amount of blur. Both of this aspects serves one purpose – subject isolation (or integration) from the background, but amount of blur doesn't have much to do with the lens optical formula, it is related to depth of field.
Because all three tested lenses are considered as mainly portrait lenses, we were trying to find out, how they differ when it comes to OOF rendering.
Subject isolation that we mentioned above, depends not only on the amount of blur and quality of it, but also on a difference between sharp area and blurred area. In other words, smooth bokeh is not enough to create pop-up subject isolation if high micro-contrast and satisfying resolution aren't present in the focus plane.
The following scene might give you idea about difference between area in focus and blurred areas, as well as look of transition areas and blurred areas themselves. While we made few crops here, it's maybe better idea to look at associated Flickr album page for original size files – Scene 01 – Bokeh 85
Scene 05 Bokeh at f/1.4 – Zones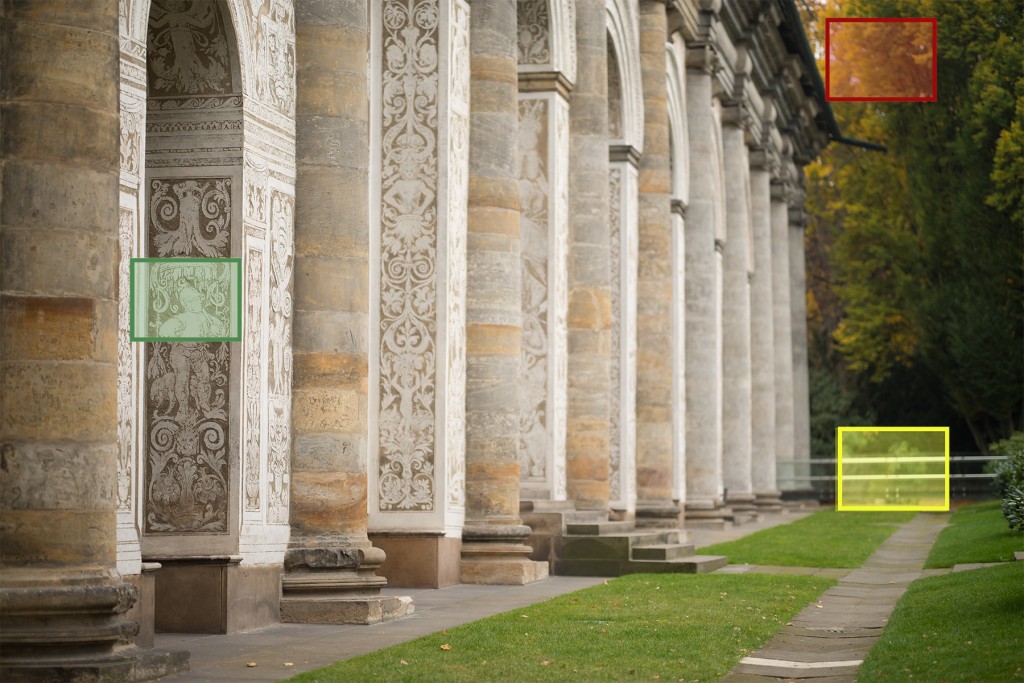 Before

After

Before

After

Before

After

Before

After

Before

After

Before

After

Before

After

Before

After

Before

After
Another image shows just blurred areas at two different focus planes
Scene 06 Bokeh at f/1.4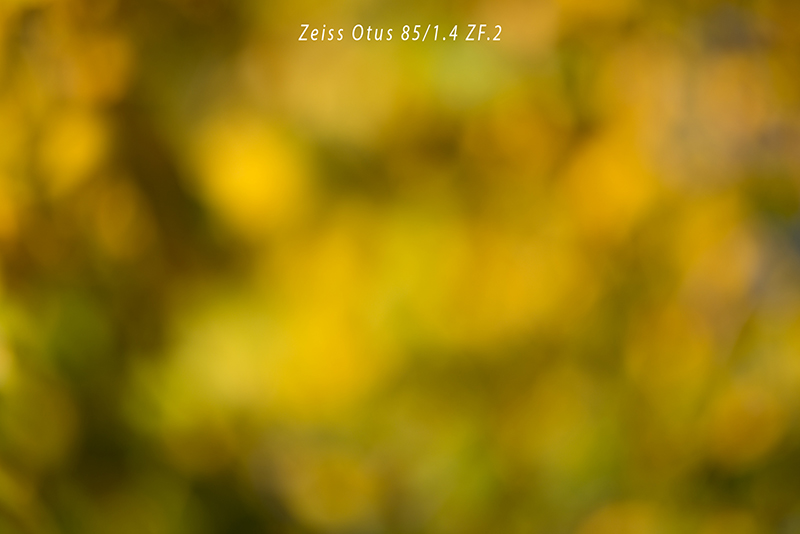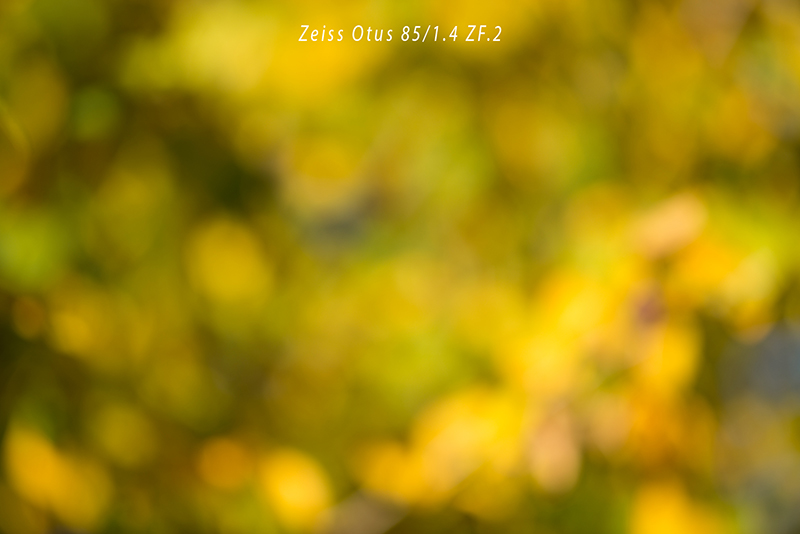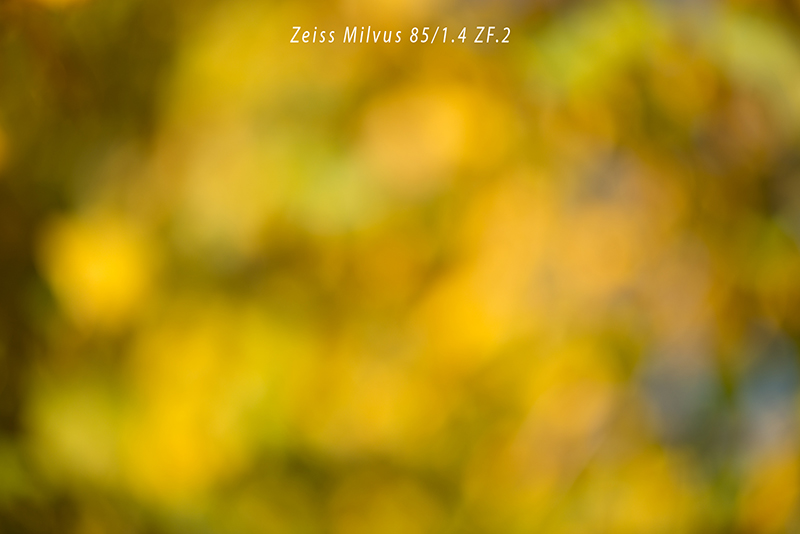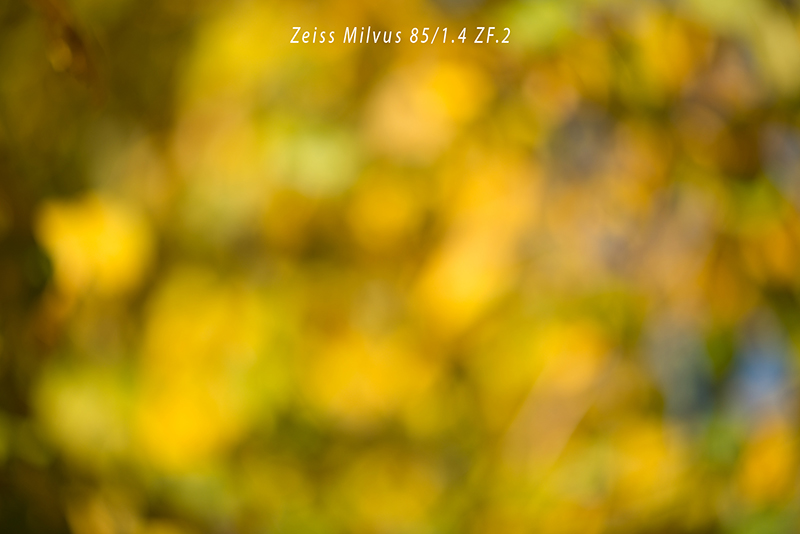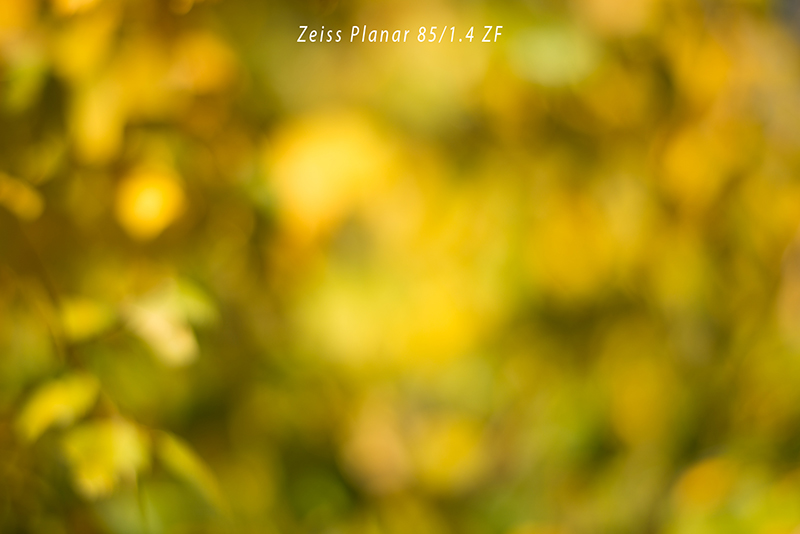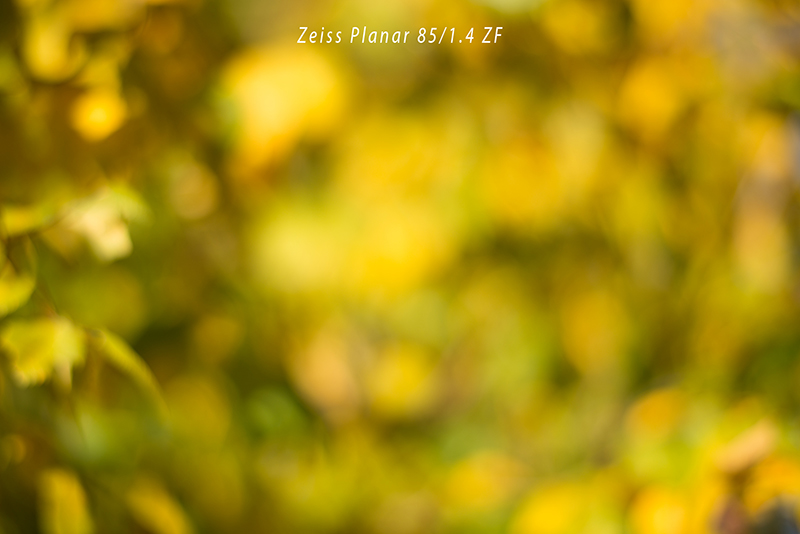 Differences in OOF rendering above are not significant, but we agreed in the office that smoothest images comes from Otus, with Milvus being almost indistinguishable, while Planar has less smooth but probably most interesting rendering. There are no circular highlights in the image above, where differences will be more visible.
Following image might give you idea about rendering of OOF areas in front and behind subject in focus.
Scene 07 Bokeh at f/1.4
Before

After

Before

After

Before

After

Before

After

Before

After

Before

After

Before

After

Before

After

Before

After
Again, without strong highlights, differences might not be so explicit, but once again, we felt that Otus rendering was smoothest from the three with Milvus being almost there. Planar in this scene has rather nervous bokeh in comparison to other two lenses. Less sharp focused flower with small halo around edges rendered by Planar 85/1.4 ZF doesn't help subject isolation either in this particular scene.
Another two scene are using larger subjects at close distance. We compared only Otus with Milvus bellow, because we often couldn't differentiate between the two without looking to EXIF files or side notes. They are indeed very close in most situations, and if there is soft light with lower contrast which doesn't reveal purple fringing, it is hard to say which one rendered what. I still liked Otus better in the scenes bellow, but my friends from office told me that I am either biased or half blind.
Scene 08 Bokeh at f/1.4
All those scenes shown above are lacking circular highlights, where differences should be more visible. That's because we had bad luck on weather in the winter time and we didn't manage yet to build test wall with small lights. (We are working on it).
Therefore I had to spend couple of hours in the very cold night, trying to pick some city lights. It's not perfectly even test for all three lenses, but it should give record of the most significant differences…
The first shot is with lenses fully de-focused on the distant city lights. For some reason, Planar shots looks like being from some other place, but they were not, unless guy who sold me bottle of water in a local supermarket, didn't replace it with vodka.
Scene 09 Bokeh at f/1.4 – full de-focus – zones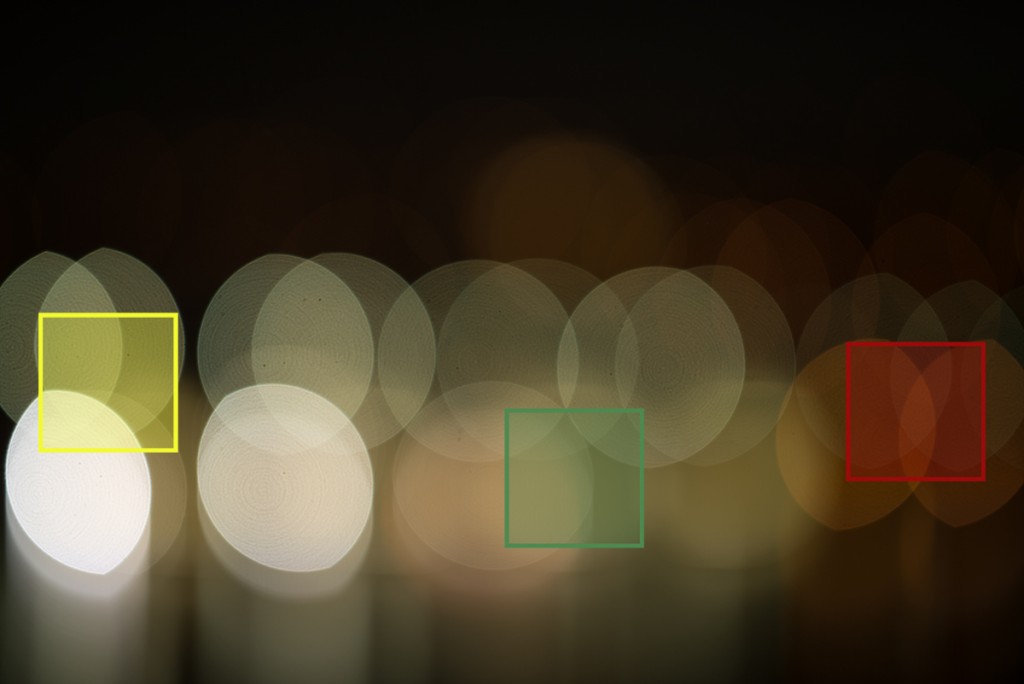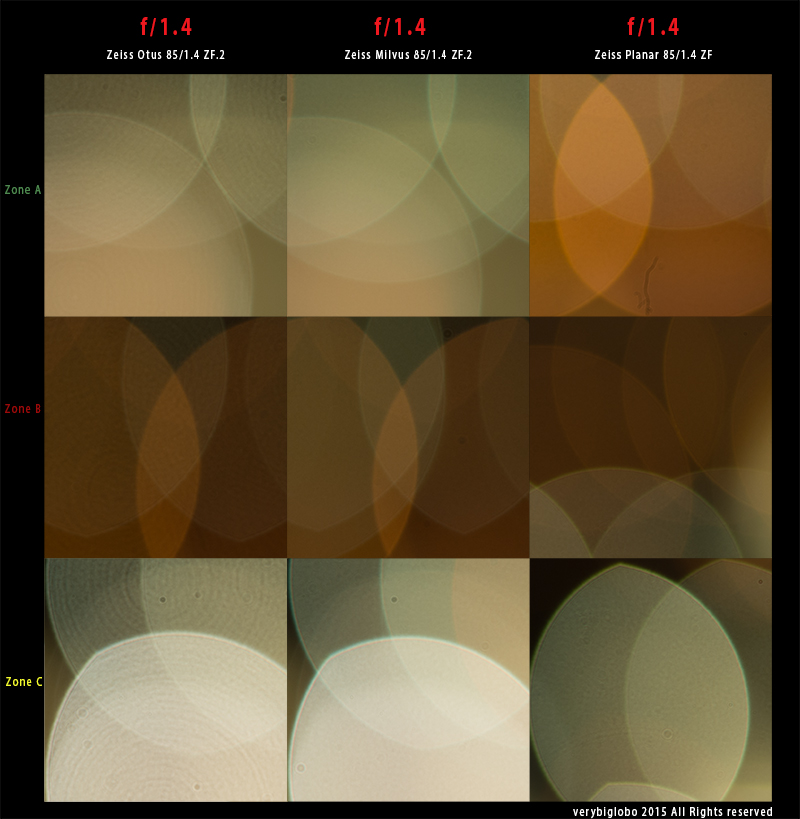 Main differences can be seen in the amount of green outlines, results of spherochromatic aberration and "Onion Ring" effect in the highlights of Otus lens (we mentioned this earlier in the review). This effect (most visible in the Zone C of Otus lens) is the result of modern Precision Molded Optics (PMO) technology which is used in production of aspheric lens elements.
Scene 09 Bokeh at f/1.4 – partial de-focus – zones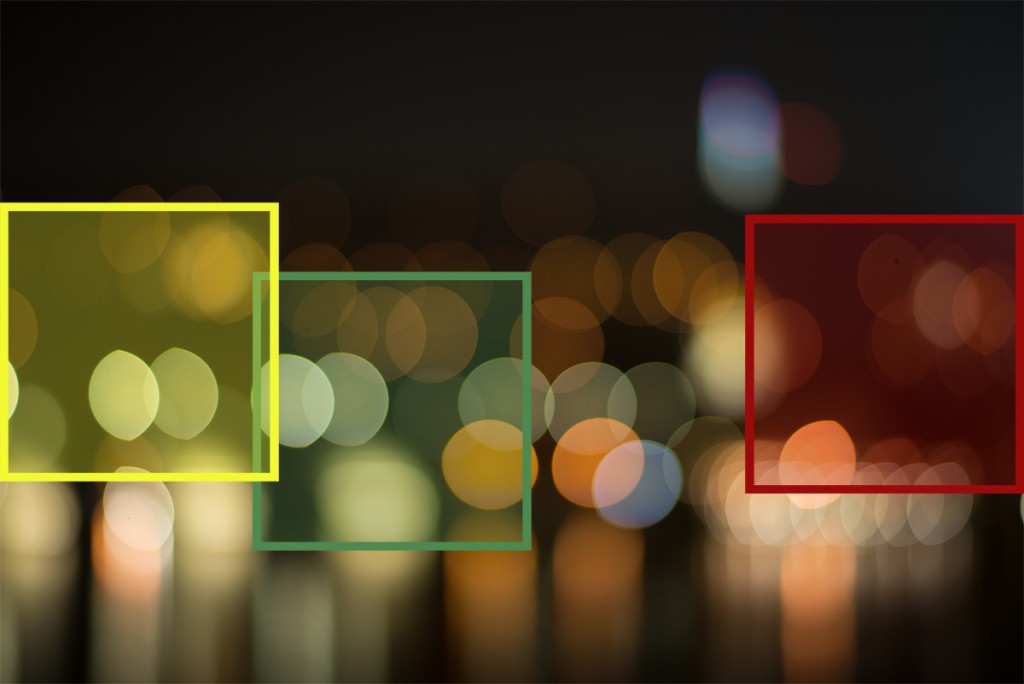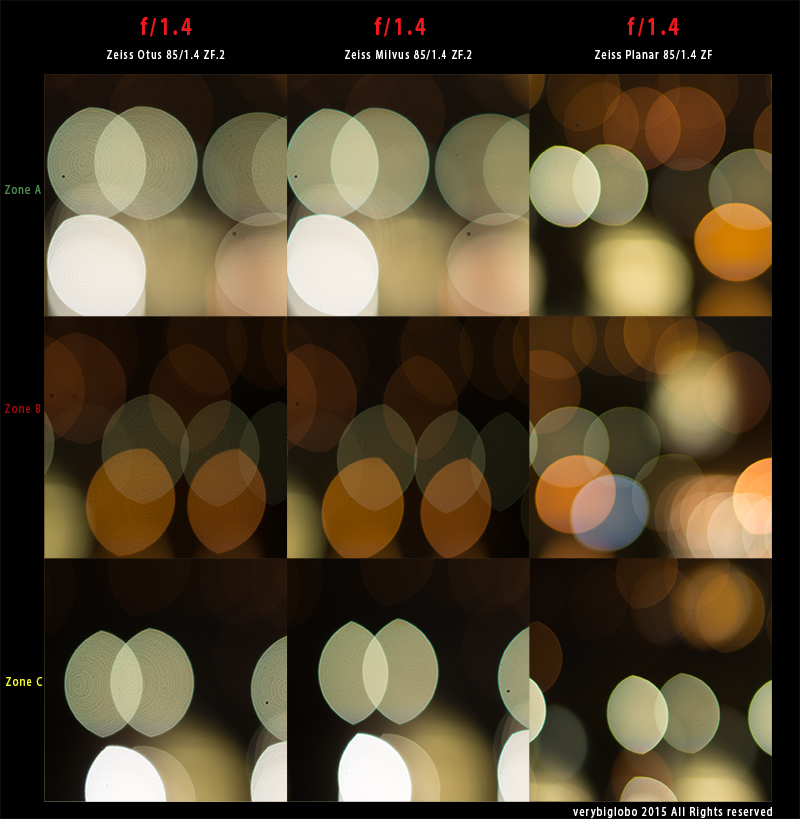 Mechanical vignetting, causing "cat eye" effect on the highlights toward edges of the frame is comparable between all three.
What conclusion can we make?
When it comes to quality of the blur areas, all three lenses are outstanding in my opinion. While Milvus and Planar suffers a bit from spherochromatic aberration, Otus perfect optical correction is punished by onion ring effect.
In the last part of our review, we will show you several portrait applications, where you might find more indication, which lens renders OOF areas to your best liking.
>To help this page survive, your donation will be highly appreciated.